25 Tricks To Boost Your Curb Appeal For Your Most Welcoming Home Yet!
Posted by Asterisk Marketing on Tuesday, November 2, 2021 at 3:38 PM
By Asterisk Marketing / November 2, 2021
Comment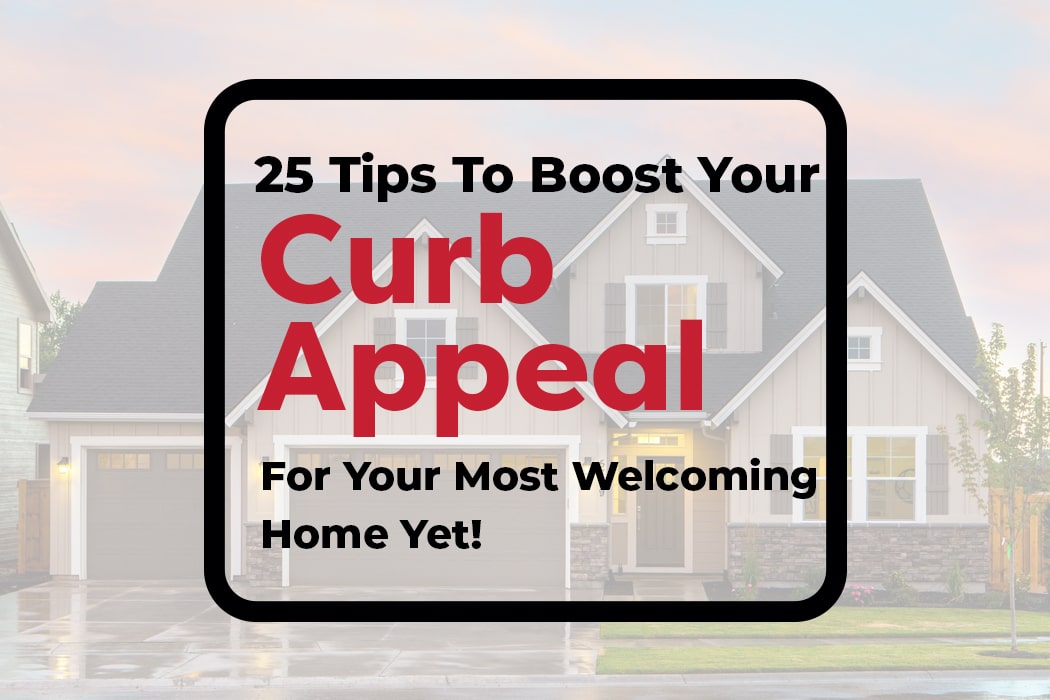 Creating the first impression is one of the most important aspects of selling a home, and it begins with how inviting your front yard looks. For the best results, be sure to follow these tried and true tips on maximizing your curb appeal:
1) Polish Your Mailbox: Everyone that passes by sees your mailbox as they drive up to your house, so having a dirty and weathered box can look unsightly. Be sure to clean and paint your mailbox at least once or twice a year, and take care of any rusting as soon as you spot it!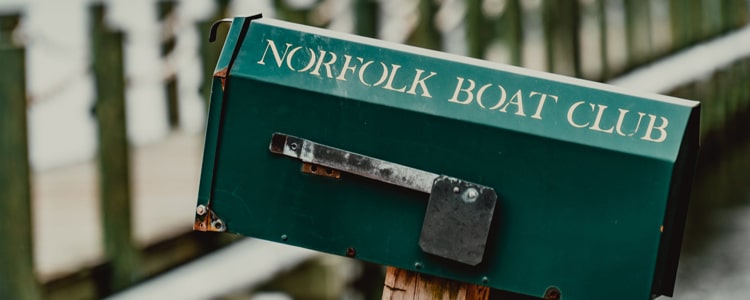 2) Plant Some Color: Your home should be a showcase for your personal style and interests, so display them proudly in your front yard. A few well-placed plants around the main entrance will add a touch of color, while also making it more appealing to potential buyers when you're entertaining an open house or hosting an agent tour.
3) Make Your Entrance Sweet: First impressions are made with a single glance, so it's important to make sure everything is in its place. After removing all clutter, sweep your porch and steps to make them look crisp and clean.
4) Give Your Entryway Some Love: The first area of the exterior that people see is the entryway, which means it should be decorated with care. By adding flowerpots filled with bright potted flowers or hanging seasonal items, you can make sure your entryway is the first thing people see.
5) Add Some Color Inside Your Front Door: One of the best ways to spruce up the front door area is by adding an accent color to your inside front door. No matter what your preference, this simple change can make a big difference in selling your home.
6) Declutter the Front Door: Just like the entryway, all of your exterior doors should be clear and clutter-free. This simple step can make a world of difference in how bright and clean your front door looks.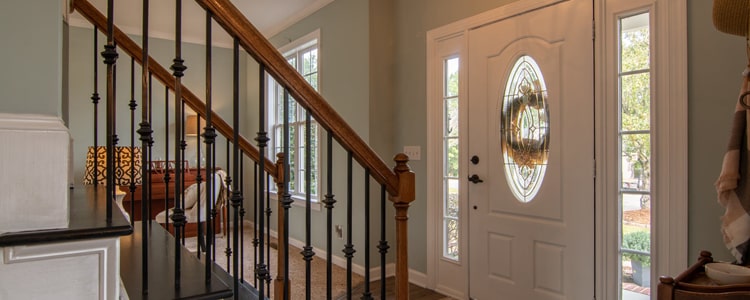 7) Create Curb Appeal with Small Changes: It doesn't take much to make a big difference when it comes to selling your home. By simply changing your doormat, adding a wreath or adding a small light fixture to the front porch area, you can give buyers a sneak peek of what your home has to offer.
8) Add Dimension with Curb Appeal: Adding dimension and interest is key when selling a house. You can do this by comparing colors from different areas of your home, going bright and bold with your color choice or adding a light fixture to the entryway. No matter what you choose, it'll add a dimension that buyers will appreciate.
9) Update Your Mailbox: If you're looking to add a modern element to your curb appeal, try updating your mailbox with a new design. You can go with a vintage or traditional design, as well as a fun and funky mode that reflects your personal style.
10) Add Greenery: One of the easiest and most appealing changes you can make is adding greenery. Plants such as flowerbeds, bushes and small trees can instantly change the look and feel of your front lawn area, making it far more welcoming than before.
11) Step Up Your Welcome: Many people will enter through your front door, so it's important to make sure your welcome mat is inviting. Adding a simple Welcome sign will help buyers see that you're friendly and ready for company.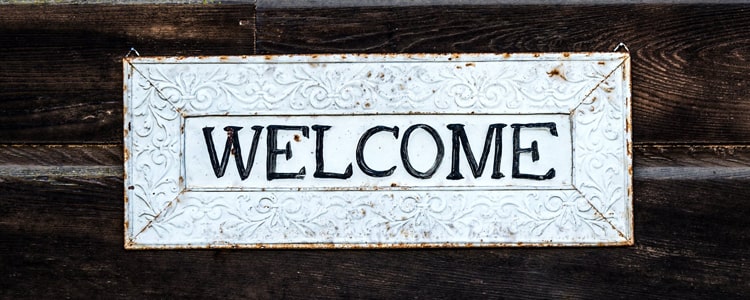 12) Polish the Garage Doors: The garage doors are another item that visitors will see when they pull up to your home, which is why it should be clean and full of curb appeal. This includes cleaning up all of the windows, adding a fresh layer of paint and making sure it's free of any old stickers or dirt.
13) Add Some Artwork: A simple way to add some color and curb appeal is by adding artwork above your front door or entryway. From small paintings to photos, it's a win-win for both you and potential buyers.
14) Clean the Siding: The exterior of your house will be viewed from both the front and back, so it's important to make sure you have a clean layer of siding. A good trick is using a mixture of soap and water applied with a broom or sponge along with some elbow grease
15) Add Some Lighting: Adding simple outdoor lighting can give your home an extra layer of curb appeal when trying to sell it. This includes maintaining all exterior lights, adding some string lighting along walkways and replacing old light fixtures. Not only is additional outdoor lighting aesthetically pleasing, but it is also a safety feature!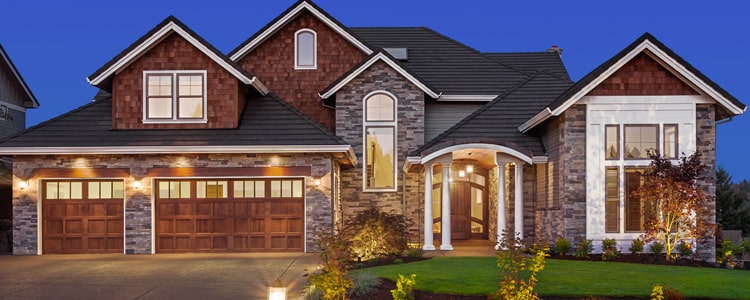 16) Add Color with Furniture: Another way to add color and appeal is by adding some colorful patio furniture. Whether you choose bold colored chairs or something more subdued, buyers will appreciate the new look.
17) Clean Your Windows: Not only does clean window glass give your home a polished look, but it can also open up your house so buyers feel like they can truly see all the way through.
18) Upgrade Your Doors: No matter what, buyers will enter your home through the front door, so make sure it's upgraded and prepared for selling. This includes replacing old hardware or giving it a fresh coat of paint to give it that ultimate curb appeal look.
19) Weather-Proof Your Home: A great way to increase your curb appeal is by making sure your home is fully protected from weather elements. This includes repairing roof leaks, sealing cracks in exterior walls and fixing gutters that are full of leaves or other debris.
20) Make Sure the Base Is Clean: To give buyers a good look at your house, be sure to remove any objects around the foundation. If you have large bushes or trees near the front of your home, make sure they're properly pruned and not blocking views from all angles.
21) Look for Loose Items: Another quick fix is making sure gutters are clean and free of cobwebs. You should also check your roof for loose shingles or flashing that can cause water damage to siding and paint over time.
22) Clean Off the Front Door: Don't forget to clean off your front door. Before guests arrive, make sure the outside is free of dirt and smudges for a polished look that's ready to show buyers everything they love about your home.
23) Make Sure the Yard is Clear: If you're looking to increase your curb appeal, make sure that the front and back yards are free of debris and clutter. This includes anything from toys or sports equipment to old tools or planters.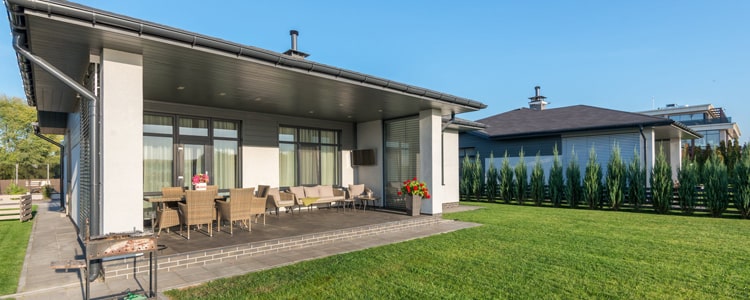 24) Fix up the driveway: To increase your curb appeal, make sure the driveway has a fresh coat of asphalt with no cracks or potholes. This can give buyers a great first impression before they even walk up to the house.
25) Make Sure the Front Doorknob Works: One of the most important tips to increase your curb appeal is making sure that the front doorknob works properly. If it's sticky or too loose, replace it before selling your home!
The time to start preparing for a home sale is now, and the best way to do that is by increasing your curb appeal. These small, quick fixes will make your home look great and give buyers a chance to imagine themselves living there.
We provide specialists for every part of the sales process to ensure our customers receive world class service. This team of experienced real estate specialists know the industry, the diverse Florida markets we serve, and our organization well. Our primary focus is always on the buyers and sellers we serve, because we want to ensure your next real estate transaction is as easy as a day at the beach!