10 Tips When Buying A New Construction Home
Posted by Heather Scofield on Tuesday, May 18, 2021 at 7:01 PM
By Heather Scofield / May 18, 2021
Comment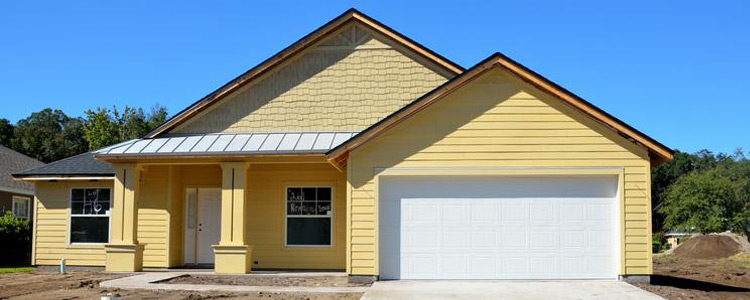 Navigating your way through any major real estate purchase can be a tricky and tedious task. With such a large sum of money involved, you want to be sure that you're getting the best bang for your buck and that the end result will leave you not only satisfied but overjoyed with your new home.
New construction homes in particular can be an exceptionally nerve-wracking experience. So much more is at stake than the standard search through the listings since you need to make a great deal more of the decisions. What kind of flooring do you want in each room? Where will you get your appliances from? How do you know if you've found the right builder?
View All New Construction Homes For Sale in Daytona Beach, FL >>>
To help you through this intimidating process, we've compiled a list of ten handy tips to ensure you're getting the most out of this experience. If you're interested in buying a new construction home, read on!
1. A Budget Is Your Best Friend
First things first: when you're walking through the stages of creating your dream home, it's so easy to get swept up in the fancy appliances and shiny tiling that you see in a model home. Before you begin picking out which features attract you the most, have a budget planned and do everything you can to stick to it; you'd be surprised at how fast these little details can add up!
2. Acquire the Dream Team
There are a few people you'll need to hire to help you along the way:
an experienced real estate agent
the correct lender
a builder or contractor
When you're searching for the right agent, find someone who is familiar with the new construction real estate world. Not everyone who deals in real estate has had experience with all forms of real estate, so be picky and find the one who will be most knowledgeable and the most helpful.
Did you know that not all mortgage loans are the same? When you're acquiring a new build, you'll want a specific type of loan: a home construction loan. These loans are different from traditional mortgages as they are released in segments throughout the building process. This keeps your builder paid and happy and makes your finances a little more manageable.
The final member of your dream team is the one who is going to bring everything together: the builder. You should take your time and do your research when looking for the right building company, as they all offer unique packages and experiences. Some companies are paired with certain vendors and when you sign on with them, you're agreeing to strictly buy through their partners. Others will offer a bit more flexibility, allowing you to find your own appliance sources or other building materials.
3. Check Out the Home Site
Settling into the neighborhood best suited to your lifestyle will ensure your ultimate satisfaction in your new home. When you've settled on a builder and have looked into their development site, take a look around. Scope out the surrounding area and become familiar with your future home. Be sure to find a place that's going to suit your specific lifestyle.
4. Choose Your Fixtures Wisely
This comes back to your budget. If you're following a strict financial plan, you need to be careful when picking out the details of your home. Every building company offers standard and upgraded features. When you walk through a model home, what you're seeing is likely the upgraded options trying to tempt you into picking the best of the best and spending more money on your home.
When you first sit down with your contractor, all you need to do is ask and they'll show you all of their options. If you're on a tight budget, pick from their standard lists. If you have wiggle room to splurge, decide which features are the most splurge-worthy. Maybe you dream of having top-of-the-line appliances in the kitchen or sparkling, high-quality countertops. There's nothing wrong with spending the extra dollar if it's within your budget, just keep track of all your expenses and be mindful of where to draw the line.
5. Not All Warranties are Equal
A new construction home is just that: brand new. That means that you'll need to have all your spectacular new features covered under warranty, just in case. What you need to keep in mind, is that not all warranties offer the same coverage.
Most builders present a third-party warranty to cover materials and workmanship. So if your builder is acquiring materials from a variety of manufacturers and suppliers, there will likely be separate warranties for each product. Inquire about these warranties and find out what specifically is covered and for how long.
Keep a documented list or file of all of these different warranties to reference later on in the case something should go wrong with your products and materials and you need to access that information.
6. Get Everything in Writing
No matter how great of a relationship you have with your builder, no matter how much you trust them, you need to make sure all of your agreements get put down in writing. Verbal conversations just don't cut it, should something go wrong.
To be sure that you'll have a smooth experience all throughout the building process, take diligent notes, request written contracts, and document all negotiations as you come to terms with your contractor. Your experienced real estate agent will know what needs to be put in writing and make sure they've got you covered and that you're getting exactly what you're expecting.
7. Get a Written Guarantee
This tip goes hand-in-hand with the previous. When your builder gives you a timeframe for when your house is to be finished, ask them for a written guarantee. Your lawyer and realtor can go through this guarantee to make sure there are no loopholes and that your builder will keep on track to finish your house on time.
Try as they might, there is always the possibility that something could go wrong that's out of the builder's control. If the vendor is short of building materials, there's a risk of delays threatening the completion of your home. With a written guarantee, you won't have to worry about any extra expenses popping up due to these complications.
8. Have Your New Home Inspected
It may seem silly to have your home checked when it's brand new, but even new builds have the potential to go wrong. Throughout the building process, your contractor will have a checklist of inspections that your home needs to pass in order to move on to the next stage.
Once your home is completely finished, you will still need to pass one final inspection before the keys can legally be turned over to you. Both your builder and your realtor will be able to keep you updated on what you need to have inspected and when you should have this done.
9. Don't Be Afraid to Negotiate
Just because you've chosen to go with a typically more expensive route in the world of real estate, doesn't mean you can't work your magic to get the best deal in town. With the help of your experienced real estate agent, you can work together to get the most out of your purchase. Many building companies are open to negotiations and allow some wiggle room to accommodate your budget.
10. There are Plenty of Ways to Save
New construction homes tend to be more expensive than traditional resale homes. That being said, there are definitely ways to pinch a few pennies! Here are a few of the easiest ways to save money during your build:
Go Green: Energy-efficient options may seem more expensive initially, but in the long run, they can save you big bucks on utility costs as well as protecting the environment.
Opt for DIY: If you've got any special skills, put them to use and skip costly installation fees. From electrical work to tiling, if you're able to do it yourself, then why not!
Research Appliances: If you have some flexibility with material sources, do some research and seek out the best deals. Buying used appliances is a great way to cut costs, just make sure you look into where they've come from and how long they've been with their previous owners.
Every growing city will offer a variety of excellent real estate options. From beautiful waterfront new construction homes in Daytona Beach to trendy townhome developments in Manhattan, there's a constant flow of new homes to choose from. Don't let the commitment and the number of decisions involved with new builds intimidate you; with the proper preparation and a smidge of patience and determination, purchasing a new construction home can be an exciting and enjoyable experience!