Condotels FAQ
Posted by Ron Wysocarski on Monday, April 10, 2023 at 12:00 PM
By Ron Wysocarski / April 10, 2023
Comment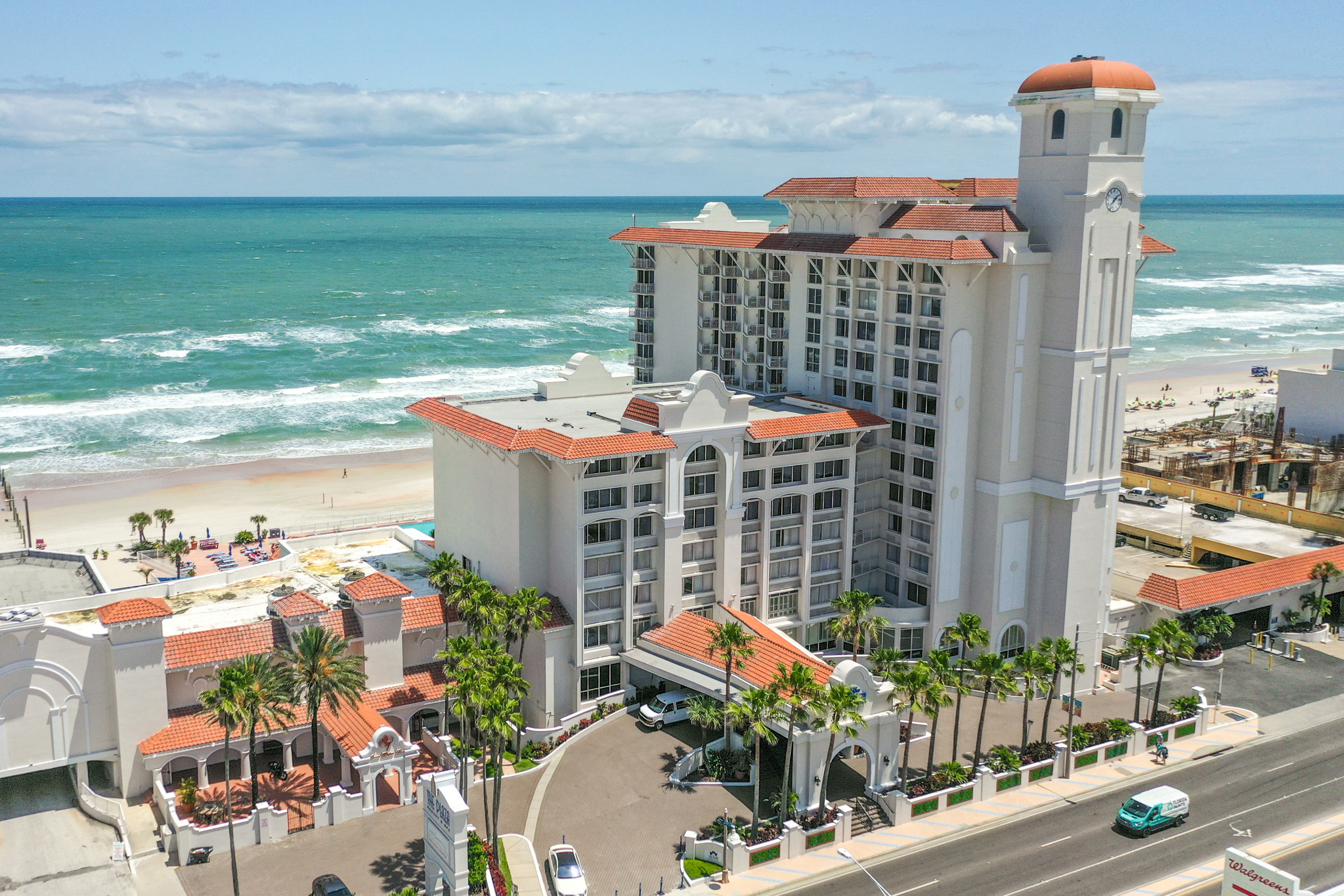 So, you've seen or heard the word "condotel" and now you want to better understand what that is and what it means.
We're happy to help you with that!
What are condotels?
Condotels go by a number of different names in the real estate business and among area residents. Sometimes called Hotel Condos, Resort Condos, Vacation Condos or Condo-Hotels, Daytona's condotels are, for many local property owners, an affordable way to own an oceanfront vacation property.
Frequently priced substantially lower than a typical oceanfront condo, condotels tend to both look and operate a little differently than a traditional condo building. Units in a condotel most often LOOK like a hotel room, rather than an apartment. And from a visitor's perspective, the building is often operated similarly to how a hotel might be.
One IMPORTANT thing to know is that condotels are NOT timeshares. You OWN the unit in its entirety.
How do condotels operate?
While a hotel is a business, usually operated by a single person or corporation, a condotel is a building comprised of many small units that are individually owned. In a condotel, you own your unit and all of the owners together share an undivided interest in the common areas of the building (like hallways, amenities, the roof, etc.)
Similar to other condos, unit owners are members of the building's homeowners association. Members elect a Board of Directors to run the Association, and that board might vote to hire a manager or a management company to handle day-to-day operations around the complex. The board may also hire a rental management company to market and manage rentals, or they may hire a hotel manager and staff to handle all rental operations. Some complexes may even require that you use the designated rental management company or front desk when renting out your unit.
Can I live in one?
Condotels are zoned differently than traditional condos. They're zoned as hotels, which means this unit CANNOT be your primary residence. And most buildings have set some limits on how many consecutive days you can stay in the unit, though the restrictions can vary dramatically from one building to the next.
However, this zoning is what makes it possible for you to offer daily rentals of your unit, to offset your costs or even make money on it. When you do this, unit owners may have options for how to handle the rental of their units.
How do I use it as a rental property?
Some condotel owners self-manage the rentals of their units with systems that streamline real estate accounting. Others hire an outside management service.
And some buildings offer the service in-house, providing all of the usual rental management, housekeeping, maintenance and customer service you would see in an upscale resort. To cover the costs of those services, owners who participate in the rental management program typically must share a portion of their rental proceeds with the Front Desk or management company involved. (In addition to any monthly fees already being assessed by the homeowners association (HOA).)
As noted previously, your options for rental management vary by the HOA rules governing that community. You may be required to use in-house or 3rd party rental management services.
How Much Money Can I Make?
Our CEO is always cautious when answering this question for buyers. Tourism can be somewhat unpredictable and a single condotel will not likely generate enough dough to replace your current income source. Our past clients have typically found that when economic and tourist conditions are good, rental income often will cover their expenses (monthly fees, interest, etc.). On a really good year, they might even make a little cash. But when times are tough, their condotels are more likely to cost them some money. Still... condotels are an ASSET and you are getting the benefit of a place to stay during your vacations. .You wouldn't expect to stay in a hotel for free during your vacation, so the uncovered costs might still be worthwhile in the bigger picture.
How many condotels are there around here?
There are roughly 14 condotel buildings in the greater Daytona Beach area. In those buildings, there are more than 2400 condotel units.
What expenses should be expected when owning a condo hotel?
The individual condo hotel unit owner typically pays for real estate taxes, insurance, capital improvements, and his or her debt service. The on-site management company pays operating expenses such as housekeeping, front office, maintenance of common areas and amenities, marketing, and guest services.
Do condo hotels appreciate like other types of real estate?
They certainly can, and many people feel this is the key selling point of condo hotels. They see condo hotels as investments that, like other types of real estate, can increase in value over time, especially if the property has a good location, is well-managed, and offers a full array of amenities and services.
Are condos more profitable than condo hotels?
Condotels can give you decent amounts of income by renting it out for a short period of stay. While the payment can be good enough, it may not be consistent as condotels tend to be rented out during specific seasons. On the other hand, condos can give owners a more steady and stable income by renting them out because there are condos where the management allows long-term renting. Aside from passive income from rent, condos are an excellent investment if you plan to sell the property.
I'm interested, show me some condotels.