8 Day Trips To Add To Your Daytona Beach Bucket List
Posted by Asterisk Marketing on Tuesday, April 19, 2022 at 3:04 PM
By Asterisk Marketing / April 19, 2022
Comment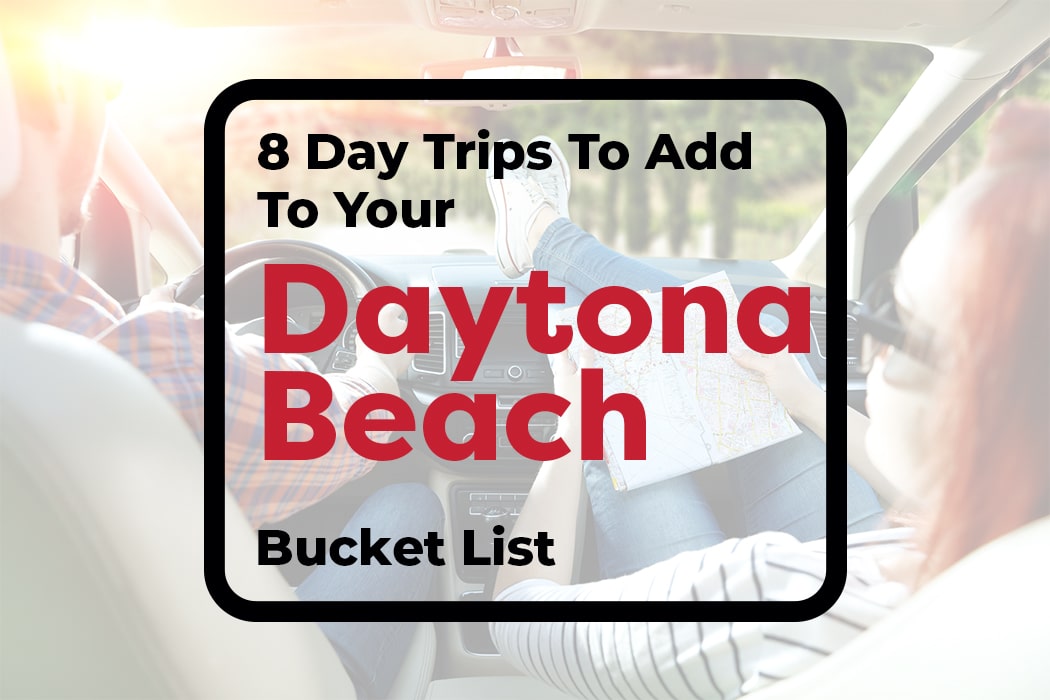 Daytona Beach is full of amazing spots for you to enjoy with your friends, your family, or even on a solo trip. Visitors love flocking to their gorgeous beaches but there are so many other great day trips in Daytona Beach. If you are thinking about taking a trip then have a look at these 8 day trips to add to your Daytona beach bucket list.
One of the highest recommended tours in the area is the Manette and Dolphin tour which allows you to see the gorgeous creatures up close. The tour is a half-day excursion that takes you around the waters on a stand-up paddleboard (lessons are taught before the adventure starts) and lets you see the marine animals up close so it's a great trip for all ages.
The tour takes around 2 hours but it can take up to 3 to provide you with ample time to see the animals. People who have taken the tour enjoyed the educated and helpful guides along with the unique experience. Booking in advance is highly suggested as spots do fill up fast and you can have a group size of up to 30 people.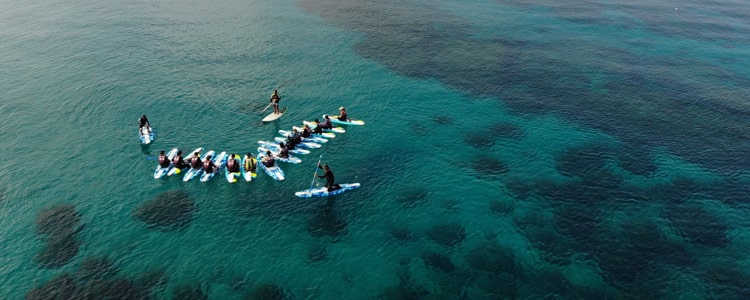 Daytona Beach is a fantastic area for sailing and a sailing tour is a great way to see the beautiful coastline on a relaxing catamaran. The area has calm waters and you can do some sunbathing or enjoy some snacks with friends in one of the seated areas. The tour also allows for swimming and you might even see some local wildlife while you're out on the waters.
The tour lasts around 90 minutes down the Halifax River and the tour provides soft drinks, water and a cooler of ice for you to bring your own drinks aboard. Cancellation may be required due to weather but a full refund will be given if that occurs. Tickets go fast and the group maximum is 6 people so book as quickly as you can.
Immerse yourself in nature as you fly among the trees on this aerial adventure that features swinging bridges, hanging logs and tight wires. Two obstacle courses are available that have different levels of difficulty and the longest zipline is around 300 feet of high flying fun. Once you arrive, staff members will take you through the equipment you will be using and some safety rules of the course then it's about 2.5 hours to finish the entire thing.
This is a great adventure for families, groups of friends or even staff members who are looking for a fun bonding experience. You must be 54 inches tall to participate and arrive in sneakers to ensure your safety. Booking in advance is recommended and groups of up to 25 people can attend.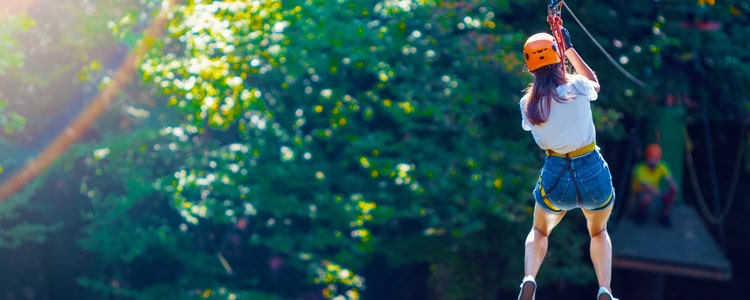 We've already talked about some great family-friendly day trips so let's talk about one that's reserved for adults only. If you want to experience the true dive bars of Daytona Beach and meet some new people then head over to Fun Coast Tours to tour some of the seediest bars in the city. The tour starts at the local Copper Bottom Craft Distillery and takes you through at least 4 other bars in the area.
The bus is air-conditioned and provides riders with a safe space to get from one gem to another. Guests are responsible to pay for their drinks at each stop but there are plenty of BOGO and happy hour deals to keep you satisfied. The group size limit for the tour is 14 people and the tour takes around 4 hours and 15 minutes to complete.
Another great trip for the older members of your group is the Paddle Pub which is a party on the water. The pedal-powered pontoon boat has a sound system, drinks, lighting, and a 12-person cycle boat peddling station.
The tour lasts around 90 minutes and it takes you along the Halifax River while you paddle along and enjoy the views. There is a restroom on board the boat and the group size is limited to 20 people. People who have done the trip loved the amazing guides who gave them the time of their lives on this unique experience.
If boats or buses aren't really your jam then think about taking an exciting Segway trip down the beach. You will be outfitted with safety equipment and given a quick lesson on how to operate the vehicle before you're left to your own devices to cruise down the sandy beaches. The Segways are designed with wider tires to accommodate the sandy terrain so you can enjoy some off-roading.
You can also add a tour guide who will be able to show you some of the best sights and sounds of the beach town while you cruise together. Those who have participated enjoyed the great guides and the ability to see so much of the beach in a short amount of time.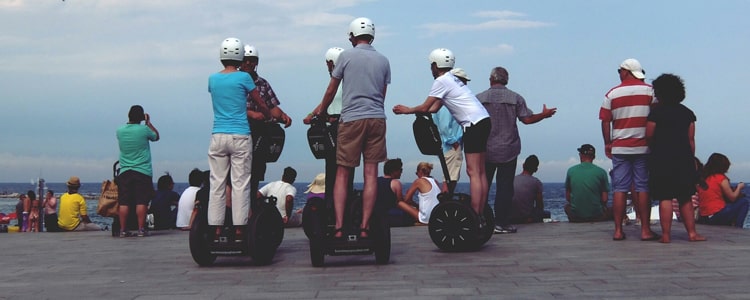 7. Daytona Beach self-led scavenger hunt through the Let's Roam app
For those who want to lead their own tour, check out the Let's Roam app for a great historical tour of Daytona Beach. You can follow along however you please (walk, bike, or even scooter around the city) so it's very accessible and family-friendly. The recommended group size is 10 people and the full tour takes around 2 hours to complete.
8. Daytona Beach Seafood Tour
Fun By the Sea
This 4-hour tour takes you along some of the best seafood spots in the city so you can taste all of the great food Daytona Beach has to offer. The shuttle service takes you around some preferred vendors in the city. The group size limit for this tour is 13 people and those who have participated loved the amazing food.
No matter what day trip you choose, you're guaranteed to have fun in the beautiful city of Dayton. Book your day trip as soon as possible because many of these are filling up fast as the summer months hit.
We provide specialists for every part of the sales process to ensure our customers receive world class service. This team of experienced real estate specialists know the industry, the diverse Florida markets we serve, and our organization well. Our primary focus is always on the buyers and sellers we serve, because we want to ensure your next real estate transaction is as easy as a day at the beach!
VIEW ALL HOMES FOR SALE IN DAYTONA BEACH, FL