Daytona Beach Area Single Family Home Sales 2022 Year End
Posted by Kristofer Impallomeni on Wednesday, January 11, 2023 at 5:26:38 PM
By Kristofer Impallomeni / January 11, 2023
Comment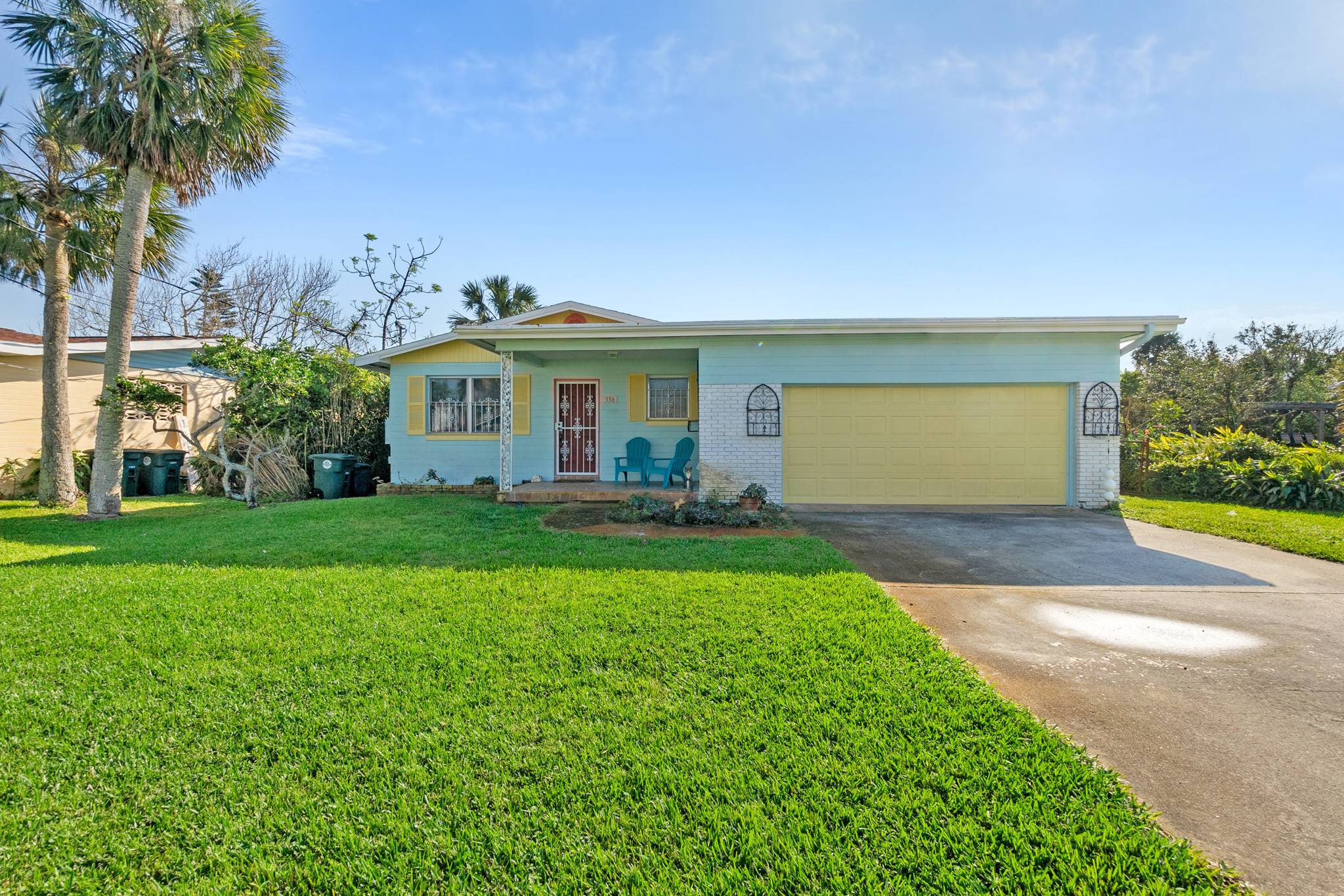 In another year of economic uncertainty marred by an ongoing pandemic, inflation, and 2 major hurricanes, prices continued to climb as home sales fell across the Daytona Beach area in 2022.
An analysis of Daytona Beach Multiple Listing Service (MLS) data by Wyse Home Team Realty showed that 4,572 existing single-family homes (detached) were sold in the Daytona Beach area with median home sales price of $375,000. That's a 21 percent decrease in home sales over 2021, and a nearly 19 percent rise in median home sales prices.
Overall, the number of total sales of real property in the Daytona Beach area fell more than 19.5 percent, and the median sales price of all property types climbed by 18 percent.
2022 Single Family Home Sales: 4572 sales, $2,044,838,584 sales volume, $375,000 median sales price.
2021 Single Family Home Sales: 5826 sales, $2,250,666,423 sales volume, $316,125 median sales price.
2020 Single Family Home Sales: 5584 sales, $1,771,747,277 sales volume, $264,900 median sales price.
2022 Sales (All property types): 5440 sales, $2,287,003,737 sales volume, $355,000 median sales price.
2021 Sales (All property types): 6794 sales, $2,469,457,287 sales volume, $299,910 median sales price.
2020 Sales (All property types): 6446 sales, $1,932,825,532 sales volume, $250,187 median sales price.
"It wasn't the outcome we hoped for the Daytona Beach housing market in 2022," said Ron Wysocarski, Broker and CEO of Wyse Home Team Realty in Daytona Beach, FL. "But we fared okay considering the steep challenges our market faced last year."
The already desperately low inventory levels of available homes in the Daytona Beach area fell further in 2022, according to MLS data. The number of single-family homes offered in the Daytona MLS during 2022 was nearly 7 percent lower than in in 2021, and nearly 18 percent lower than in 2020. All told, the 2022 inventory across all property types was 6 percent below inventory levels in 2021.
2022 Inventory: 7924 listings were made active during the year.
2021 Inventory: 8428 listings were made active during the year.
2020 Inventory: 9480 listings were made active during the year.
Real estate market experts predict the 2023 housing market will likely be become more balanced than in recent years.
"Overall home affordability won't change dramatically." Robert Johnson, a professor of finance at Creighton University's Heider College of Business, told Bankrate.com recently.
In their lukewarm predictions some experts say there could be ongoing inventory issues in 2023, which may keep price and home value declines on the softer side. And that gentle softening in prices will likely only be enough to offset some of the increased costs associated with higher mortgage interest rates, keeping homeownership out of reach for many buyers.
"Locally, it will take some time for Daytona's low inventory levels to recover," Wysocarski said. "Because of that, I believe prices will remain strong for a healthy portion of the year. And unfortunately, that won't do much to relieve the current affordability challenges faced by many area buyers, particularly first-time and fixed-income buyers."
About The Wyse Report and Wyse Home Team Realty:
The Wyse Report is a periodic report analyzing real estate sales, prices and trends in the greater Daytona Beach area. Statistical information provided is based on information accessed from the Daytona Beach Area Association of REALTORS® Multiple Listing Service on 1/07/23 for the following periods: 1/1/22 to 12/31/22, 1/1/21 to 12/31/21, 1/1/20 to 12/31/20. Learn more about Wyse Home Team Realty by visiting www.RonSellsTheBeach.com. Specific data research requests and custom comparisons are available to the media, upon request. If you have questions or requests, please contact Wyse Home Team Realty's Broker and CEO, Ron Wysocarski at 386-562-2651.