Finding The Right Condo For You
Posted by Ron Wysocarski on Friday, November 29, 2019 at 2:15 PM
By Ron Wysocarski / November 29, 2019
Comment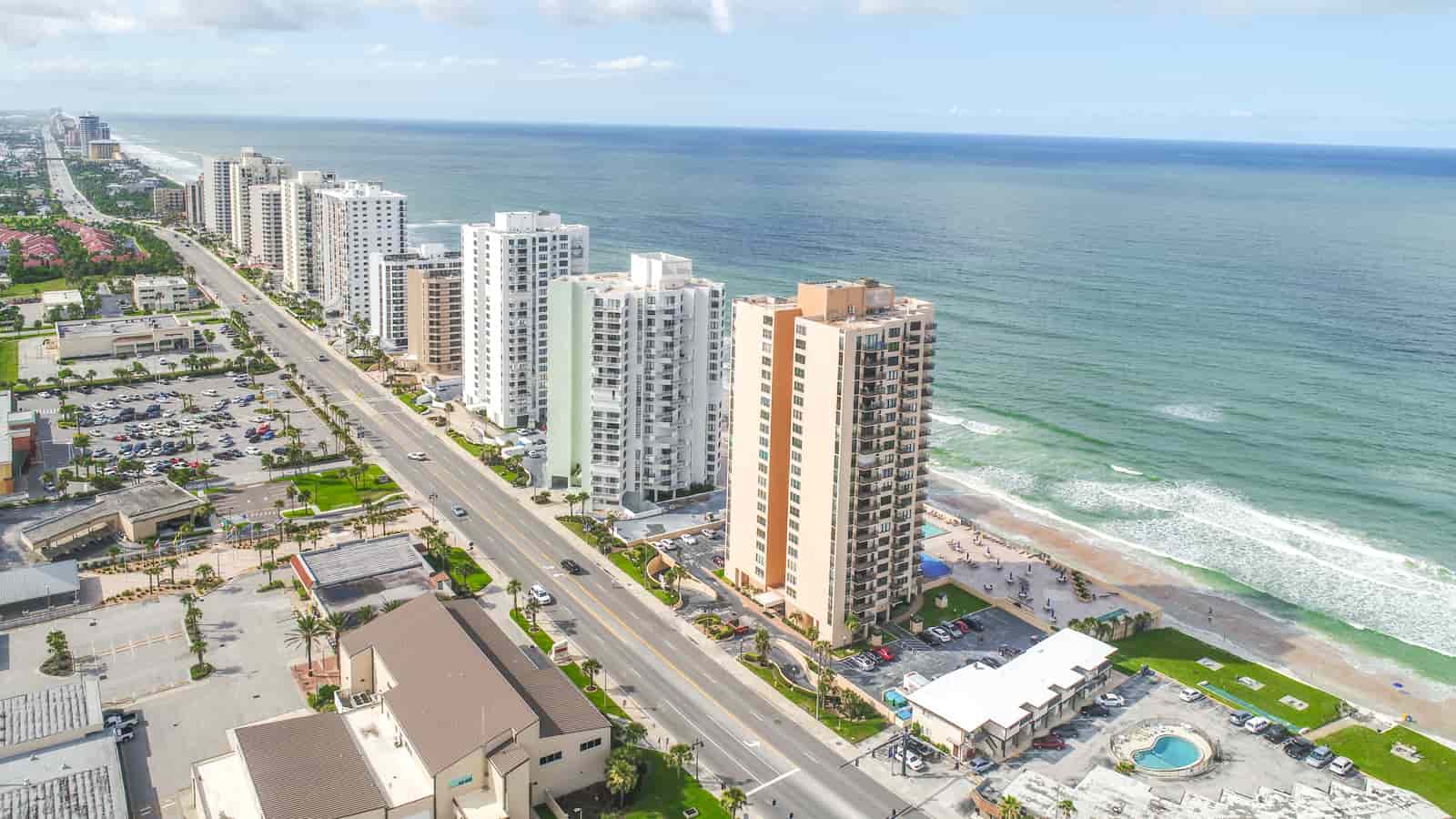 The greater Daytona Beach area has hundreds of condo complexes. Many line the sugary sands of The World's Most Famous Beach. Many more line the beautiful banks of the Intracoastal Waterway, or Halifax River. And many more condo complexes can be found sprinkled around the region in downtown areas, near parks and schools, along busy thoroughfares and tucked into quiet neighborhoods.
Choosing The Right Location
This is a matter of preference for buyers, but it's one of the first and most important things to consider as you begin shopping for your dream condo, or vacation condo.
Questions to help you determine the right location:
Is there some place or some thing that you absolutely MUST be near. (Think about schools, parks, water bodies, medical facilities, workplaces, family members, etc.)
Where do you spend your free time and what do you spend that time doing? (Surfing/strolling at the beach, boating on the river, golfing, playing tennis, walking local trails, exploring area parks, snorkeling, seeing movies, going shopping, taste-testing local restaurants, etc.)
What kind of view would you like, and how important to you is that view? (Ocean, river, canal, lake, preserve, golf course, pool, tennis, etc.)
Once you've made your way through these questions, you might have a good idea of where you should be looking for condos.
Choosing The Right Atmosphere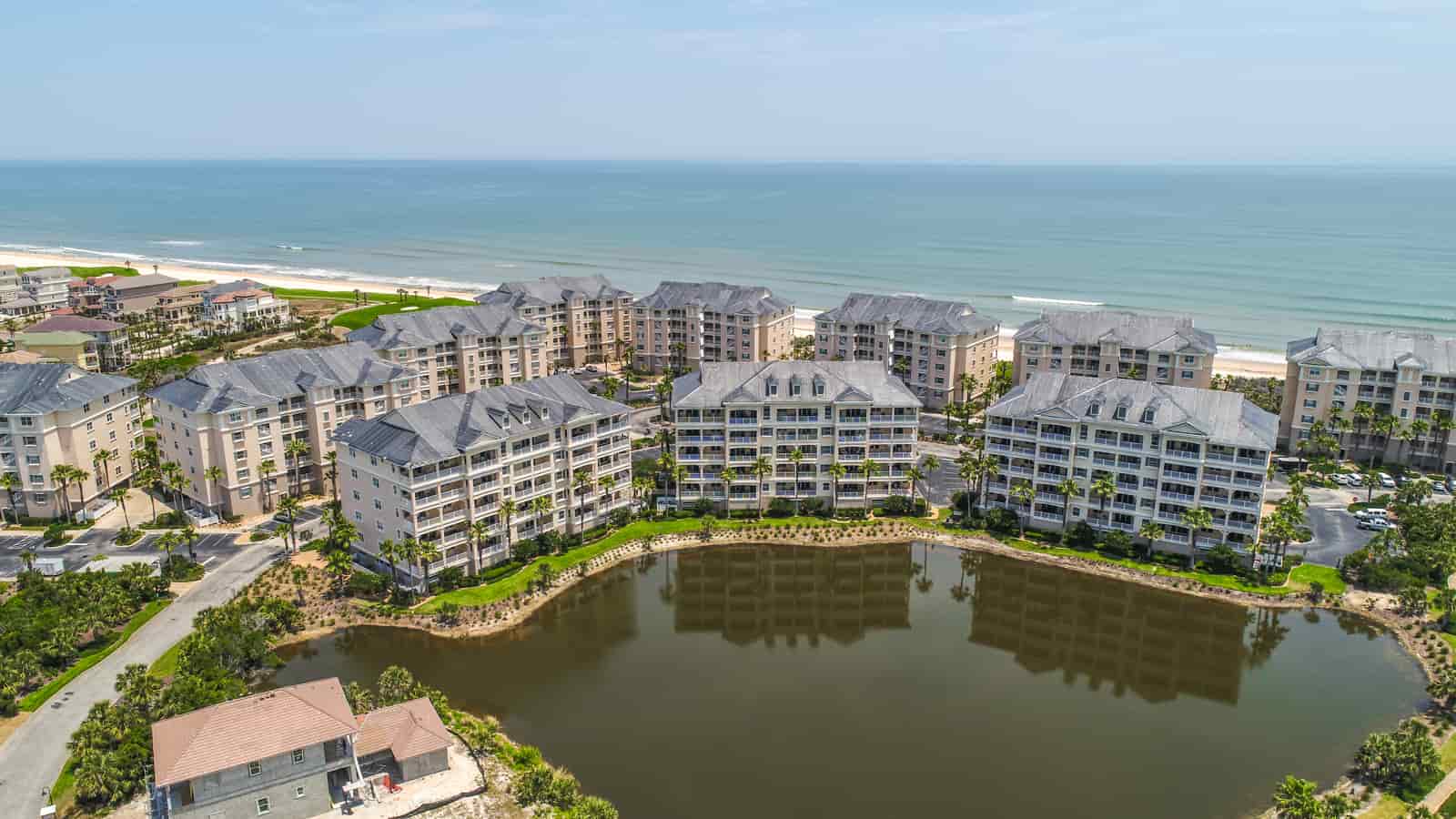 With so many condo complexes in the greater Daytona Beach area, buyers here can choose from small buildings with only a few units, mid-sized complexes with more units and neighbors, and high rise complexes with hundreds of units. Then there's the community to consider. Is the community just one building, is it multiple buildings. Really think about what kind of environment you're looking for in a community.
Questions to assist in determining what is the right atmosphere for you:
Are you a social butterfly who loves to gather with friends and neighbors?
If you're social, do you prefer small intimate gatherings or large active group events?
Do you mind neighborly noise? (Example: the sounds of walking in the hallways or a television next door?)
Are you the type of person who wants to know the neighbors, and wants the neighbors to know you? (You know, for borrowing a cup of sugar, or collecting each other's mail when someone's on vacation.)
Are you a bit of a loner, or someone who prefers to be left alone?
If you like solitude, does it bother to know that there are many others around you even if you're not forced to mingle with them?
Does it bother you if your neighbors change frequently? (Example: homes sell often, or are rentals with regularly changing tenants.)
Do you plan to rent your unit to others when you're not using it?
Do you have pets? If so, what size are they? Do you like animals? Are there certain breeds or sizes of animals you do not want to live near?
These questions can help buyers figure out their bottom line expectations much quicker.
For example, someone who feels it's important to not only know their neighbors, but to have a relationship with them, may want to look at communities with policies requiring long minimum rental periods. Someone who isn't particularly comfortable with people unknown to them coming and going would likely not fit well in a condo community that allowed short term or vacation rentals. Whereas this person might fit well in condo complexes that limit rentals or require minimum 6 or 12-month leases to promote long-term residency.
Likewise, a social butterfly who loves to be surrounded by people might thrive in a busy high-rise condo complex, whereas those who consider themselves to be loners might like a small complex that's home to only a handful of units.
Someone who can't stand the sounds of walking in the hallways might want to consider a complex with soundproof construction or exterior breezeways.
Choosing The Right Amenities
Condo complexes in the Daytona Beach area and around the nation offer a wide array of amenities. These can vary from resort-style offerings like pools, spas and fitness centers, to more unique offerings such as country club memberships, car wash facilities, and discounts to local establishments.
Build an amenities wish list with these questions:
What amenities do I consider non-negotiable? (Make a list of the amenities you want that might be deal breakers if a complex didn't have it.)
What amenities do I consider desirable, but negotiable? (This is the list of community offerings you'd like to have, but aren't necessary for you to consider the complex.)
What is the maximum amount I'm willing to pay each month in condo fees to have these amenities? (Nearly every condo complex has monthly dues. And sometimes more amenities there are, or the more luxurious the offerings, the higher those monthly fees can be.)
What additional services do I expect to be included in my monthly fees? (Example: Rental management, electricity, water, sewer, cable, internet, etc.)