Get a Great Home Purchase Deal on Today's Market
Posted by Mica Morales on Friday, January 6, 2023 at 9:00 AM
By Mica Morales / January 6, 2023
Comment
Most buyers are afraid to purchase a home in today's market. They believe the inflation and market crash will lessen their chances of snagging great home purchase deals. However, they don't know that Buying a home in today's real estate market can be a great way to get a great deal on your dream home. Even though prices may have dropped, you are still likely to find properties that meet your needs at an attractive price. Therefore, it is possible to get a great home purchase deal on today's market.
Tips on Getting A Great Deal in Today's Market
While a great deal on your home purchase is more likely, this does not mean you can do two to three home viewing and purchase the property you desire right away. Some factors need to be considered, and things need to be done to get the best deal in the market.
1. Do Your Research
When researching the market before buying a house, it is essential to identify critical trends in the local housing market. For example, analyzing home prices, rental rates, and vacancy rates can help give buyers an indication of what to expect when investing. Additionally, analyzing recent sales records and listings for comparable properties can provide insight into whether buying a particular home gives you a good deal.
2. Get Your Ducks in A Row
Before making an offer on a property, organizing your finances and assembling your financial documents are essential. This includes setting up a budget to identify how much home you can afford and gathering evidence of your income, assets, and debts. Additionally, buyers should consider the additional costs associated with the closing of the deal and the regular maintenance.
3. Look for Aggressive Sellers
When looking for a good deal when buying a house, aggressive sellers are an excellent option. An aggressive seller is someone motivated to sell quickly and willing to make concessions to do so. They may be more flexible on the property price or offer some extras like closing costs or even repairs as part of the sale. This will ultimately give you a great home purchase deal.
4. Discuss Commission Schemes w/ Realtors Involved
When purchasing a home, it is crucial to negotiate the commission with the realtors to get the best deal. Realtors usually take a percentage of the sale price as their commission when they broker a home purchase. Therefore, it is essential to negotiate this fee and ensure that both parties get a fair deal.
The homebuyer should also perform a background check of the house they want. Make sure that there are no house liens or other transfer issues that might occur during the closing deal. Buy houses with clean titles to ensure a fair and excellent home purchase deal. Aside from these issues, you should also check out local crime rates and research any potential hazards or problems that may affect the property.
6. Say NO to Bidding Wars
Bidding wars in the housing market can be tempting since they often result in a higher sale price for the seller. However, they are not always beneficial to buyers. Participating in a bidding war can drive up the purchase price of a home beyond what you are comfortable paying and could end up costing you more than if you had just chosen.
7. Don't Settle for Anything Less
It would be best if you remembered how important it is to not settle for anything less when buying a house. Most buyers might get too excited about buying a house sold for a low price. They might forget to check the house's condition or other issues that lead the sellers to sell the property at a lower price. Cheap doesn't automatically translate to a good deal when buying a house. The quality and condition must live up to your standards.
8. Remember Your Reason for Buying a Home
When buying a house, remember why you are making this purchase and determine if the cost of the home is worth it. There are many factors to consider when deciding whether or not a particular house is right for you, such as location, size, features, etc. However, beyond these considerations, remember the ultimate purpose of purchasing a home.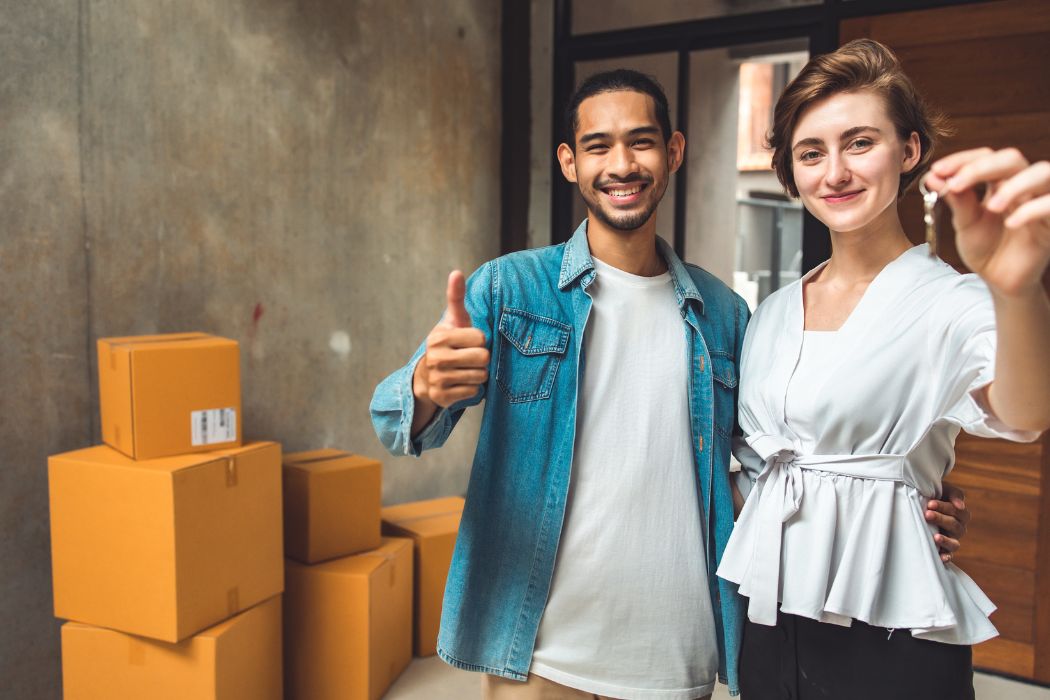 Do not be afraid and start looking for a house on today's market. If you are careful, well-organized, and well-informed about the market, you are certain to get a great home purchase deal. All you need is to diligently follow these steps and you will get the house that you deserve and the home that you have been dreaming about.
Let Us Help You in Buying a House
If you want a great home purchase deal on today's market, you can reach us at www.ronsellsthebeach.com, our website, or call us at (386) 871-7697. Our agents are well-trained and fully capable of answering any concerns you may have about buying a new house. So let us make this real estate transaction as easy as a day at the beach!