Beginners' Guide To Buying a House
Posted by Mica Morales on Thursday, October 13, 2022 at 3:30 PM
By Mica Morales / October 13, 2022
Comment
Buying a house for the first time is a major milestone in life. A new house can be a symbol of one's hard work and progress throughout their career. This is one of the reasons why a new home should be perfect and should have every quality that you are dreaming of in a house. The first thing you need to know is how to buy a house.
With today's technology, there are loads of information and instructions on how to buy a house online. These pieces of information can be too overwhelming, especially since there are different "rules" and advice on how to be successful in your home-buying process. First-time home buyers get easily confused with the plethora of content about buying a house.
Unfortunately, the information around the steps on buying a house usually ignores the most important thing. What does the buyer want? What do you want for your future house? That is the very thing that should be guiding buyers in buying a home.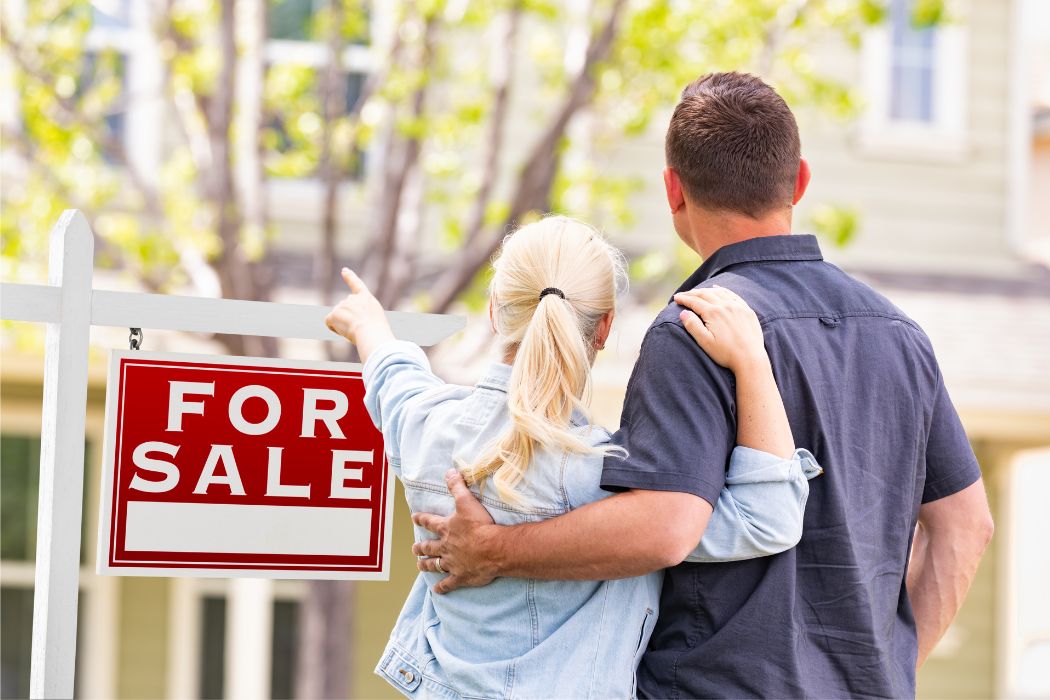 What to Focus On When Buying a House?
When buying a home, you need to focus on something that would act as your main guide throughout the whole process. Take a look back at the first time you started to dream about owning your new home. What are the things that you envisioned your house to have?
Determine the Exact Size and Location Of Your Dream House
In determining the house that you would really want, start with the square footage that you would like your house to have and the exact place where you want to live. These will be the foundation of determining the exact home that you will buy. After you based your home search on these major factors, you can now name the other upgrades that you would want for your new home. Usually, the things to consider next are the layout, the number of bedrooms and bathrooms, and the type of garage.
What Do You Not Like About Your Current Home?
Evaluate your present living space and check the major things that you don't like about it. Do you find the house dark? Include a house with more natural light on your checklist. Are you frustrated that how your current house doesn't have ample outdoor space? Make sure to look for a house with a large backyard. This will give you the best chance of buying a home you'll be in love with!
List The Things That You Couldn't Live Without
List at least five important things that your new house must have. Do you dream of a house with more bedrooms for the family? Make sure to look for a house that is significantly bigger than your current house. If it is a must for you to have a kitchen island, then don't settle for a house without one. List down five of your non-negotiable items for a new house. Look for a house that has at least four of them. This is a certain way to ensure that your next house purchase will be a success.
Be Driven to Get the Home of Your Dreams
What will you do if the home you want to buy is way more expensive than expected? Our suggestion, wait until such time that you are able to buy the property. While waiting, keep on properties so you can be more prepared for the homebuying process. Your first home will be one of your most prized possessions. Aim for the best and aim to buy your dream home!
As you prepare to buy a house, you need to think twice, thrice, and many more times about the qualities of the house that is best suited for you. So remember, you must not settle for anything that doesn't suit you or that doesn't have the things that you have been desiring.
What To Do When You Don't Know How To Buy a House?
Asking for help from experts such as brokers or real estate agents can definitely put most of the weight off your shoulders. Our brokerage would know where to look for that specific house that you want and we can assist you with most of the legwork in finding the perfect property. Our agents are also very familiar with the required documents and legal issues that come along with buying a house.
Another benefit of working with our licensed real estate experts aside from their knowledge of the general area is that they can help you filter out false or unresearched data regarding buying a house. Wyse Home Team Realty's agents have formulated organized steps on how to buy a home. They will make sure that you are probably guided throughout the whole process of buying a house.
Let Us Help You in Buying a House
If you are a first-time homebuyer and you have no clue about the steps on how to buy a house, you can reach us at www.ronsellsthebeach.com, our website, or call us at (386) 871-7697. Our agents are well-trained and fully capable of answering any concerns that you may have about buying a new house. Let us make this real estate transaction as easy as a day at the beach!