Beginners' Guide To Selling a House
Posted by Mica Morales on Friday, October 21, 2022 at 1:30 PM
By Mica Morales / October 21, 2022
Comment


Selling a house is one of the most crucial personal and financial planning decisions that will have a lasting impact on your lifestyle, plans and financial condition. If you are planning on it, but you don't know how to sell a home, you need to do research and learn the whole process. While some might think that this is quite simple, a guide on how to sell a house is a must. The fundamentals must be thoroughly discussed with others involved in selling the home.
Discuss The Reason Behind Selling The House
Do you know the exact reason why you want to sell your house? Knowing this will help you navigate the selling process in a more fitting and ideal way. These are some of the reasons why people sell their homes.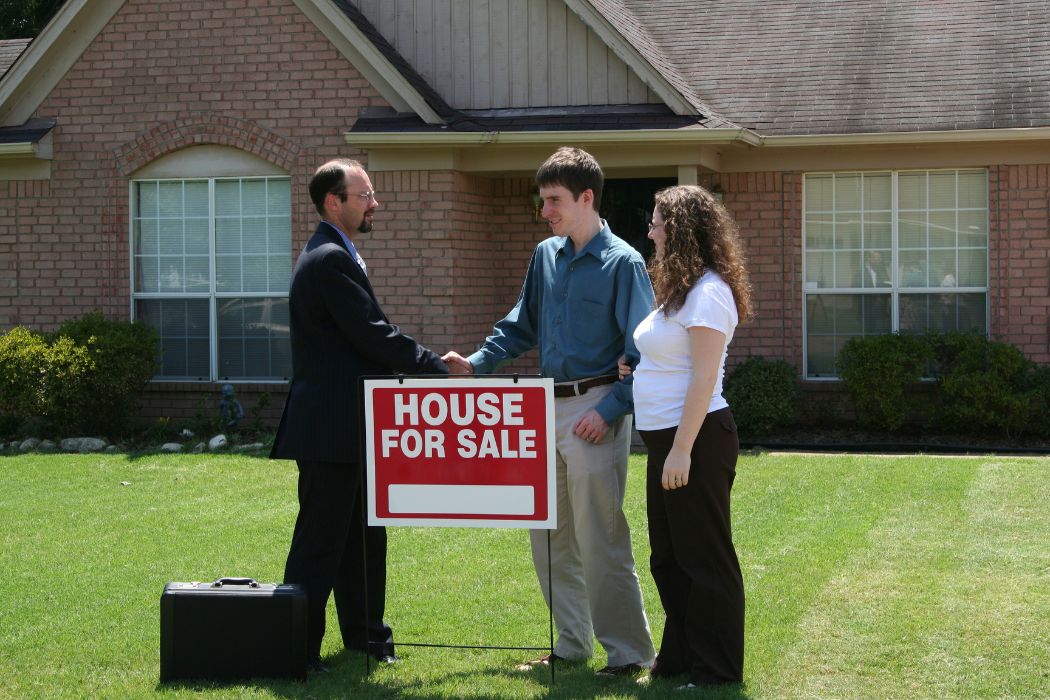 Buying a Bigger and Better House

Relocation to a Job

Financial Gains

Transferring to a Retirement Home
One might think that whatever reason there is, the process of selling the house will still be the same. This can't be more false. Knowing the exact reason enables you to set the proper timeline for when you want the house to be sold. This will also help you determine if you can wait for a higher offer before you sell your home.
Inspect The House For Certain Features
How to sell a house at a higher price? An inspection should be done to make sure that it has a great market appeal. These are the factors that you should be looking for if you are selling a house.
Appeal
What does your house look like from other people's view? Is the overall appearance of the house enticing enough for the buyers? If not, you must find ways to make your house look desirable even from afar or in photos posted online.
Functionality
Check if all the amenities and utilities are functioning properly. It is important to know if the air conditioning, water heater, aircon, and plumbing are all working nicely. Other things to check are the locks and the doorknobs, lights, and the included appliance. Make sure that there are no problems before putting it out on the market.
Creature Comfort
Everybody wants a comfortable house. You might experience a bizarre day at the office but as you think about going home, you suddenly get a feeling of ease. Does your home have something like this? This might be perhaps a luxurious bathroom with a nice tub or a front porch where you can enjoy an afternoon coffee. This can also be a very comfortable sofa that sits in front of a large TV or a fireplace. This can help you in selling a house faster.
Look for Inexpensive Home Improvements
There are home improvements that you can do that require little to no cost at all. Look for ways to make the property better. These are some examples that would make a great impact when you start selling your home.
Thorough Clean Up of the Entire House
This includes keeping all the family pictures and portraits somewhere hidden. Take out all unnecessary stuff that might be an eye soar before you let any potential buyers see your home.
Making the Garage Spotless
Having a very tidy garage will give the impression that the house is well-maintained and regularly cleaned. Buyers will think that if the garage was kept spotless, the inside of the house will be cleaner and nicer.
Doing Basic Landscaping
Basic landscaping attracts more buyers. It gives the whole property a more aesthetic look and it compels homebuyers to go inside the house and see more of it.
Creating a Simple Marketing Strategy
An effective marketing strategy will open your home to better deals and opportunities. Without a marketing plan, you are missing out on lots of better deals on the market. If you are curious about how to sell a house, you must remember that marketing is not optional but a strict requirement. These are some of the things that you can do to market your house.
House Photos and Videos Taken by Professionals
Buyers from far away places will first look at the photos and videos of the houses. They will then decide whether the property is worth the long trip based on what they have seen. Having photos and videos of the house taken by professionals will persuade buyers to personally see the property.
Ensuring the Online Appeal of the Property
Nowadays, everyone is looking online. Posting your home online will attract more buyers and there will be more chances of snagging a better deal. But being online means there will be more competition as well. There are millions of houses available on the market. Make sure that your house stands out. Aside from nice photos and videos that were mentioned earlier, house descriptions and social media captions will matter.
Organizing an Open House
Prepare the house to be personally viewed by potential buyers. Ensure that the house is in top-notch condition and prepare to discuss and negotiate better deals with interested people. An open house is usually the final stage where the buyers will decide if they will buy the house.
Before you take action, you must have the right guide to selling your home. This way, you can sell your home faster and you can bargain for better deals. Keep in mind that an effective marketing plan is all set up.
Do You Want To Know About How to Sell a Home?
If you are about to sell your home, do not hesitate to contact us thru www.ronsellsthebeach.com, our website, or call us at (386) 871-7697. Our agents are well-trained and fully knowledgeable about selling a home. They will immediately accommodate you and will be happy to assist you.