Home Building Materials
Posted by Mica Morales on Friday, May 26, 2023 at 9:39:25 AM
By Mica Morales / May 26, 2023
Comment
One of your house's most prominent and crucial components is the materials and exterior siding. Those protect your home from the elements and define its overall appearance. With various types of siding and materials available today, choosing the right one for your home can be challenging. To help you make an informed decision, consider the benefits, drawbacks, maintenance requirements, and costs of each type of material. Let's dive in and discover the perfect exterior siding for your dream home!
Types of Exterior Siding
Discovering the perfect siding for your home can be daunting with the vast array of options available. In addition, each type of siding has unique features, advantages, and disadvantages. But worry not! To help you select the best fit for your house, we suggest comparing the appearance, durability, and longevity of different types of exterior house siding. This comparison will enable us to find the perfect match for your home.
These are some of the most popular home exterior finishes: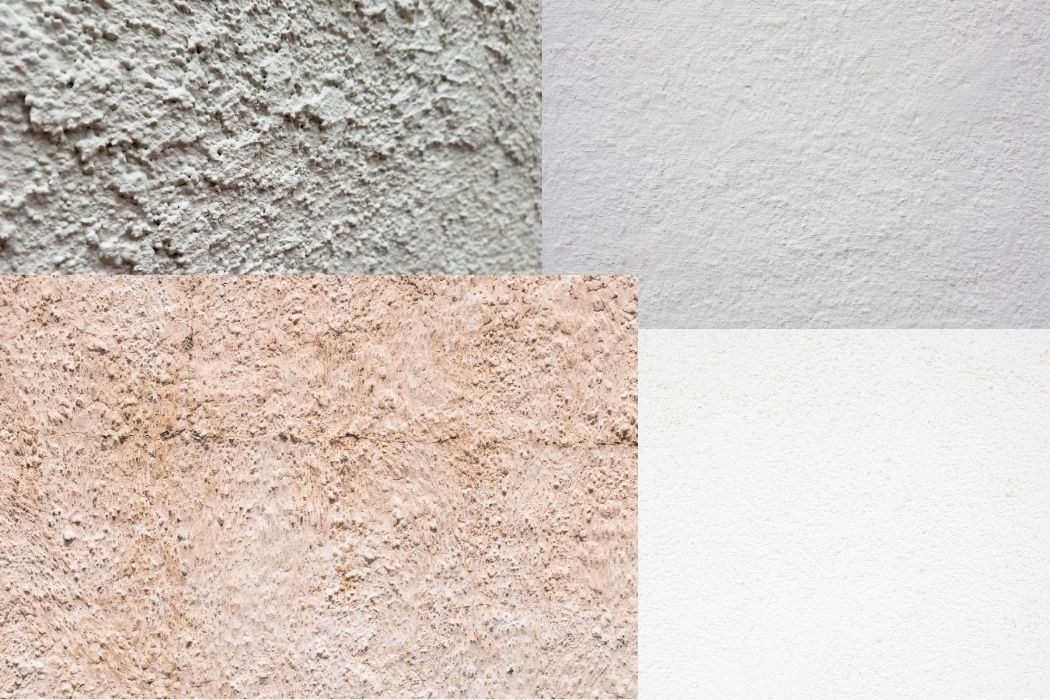 Stucco is made with a blend of cement and sand, and other aggregates. It can be applied to your home exterior as smoothly as you want or with texture depending on the mix of the sand.
Advantages
Stucco can enhance a home's appearance with its distinct look. Stucco is ideal for a range of architectural styles. It's tough enough to resist knocks and temperature changes while offering endless color options to match your vision. Plus, it keeps your home cool under hot conditions by deflecting heat.
Disadvantages
Stucco is sturdy, but water damage can take its toll over time. The moisture can make it soggy and lead to signs of failure. Unfortunately, damaged areas will need to be replaced, and getting the exact color match can be tricky. Your best bet is to repaint the entire structure to make it blend in seamlessly.
One of the most popular materials in making a home is wood. It has also been the oldest material to be used in home construction.
Advantages
Wood is versatile enough to give your home a fresh new look. Not only is it lightweight and easy to install, but it also comes in various sizes and patterns to fit any style. So whether you prefer a rustic or modern vibe, wood siding covers you. And with different types of wood available at varying costs, it's easy to find an option that fits your budget without sacrificing quality.
Disadvantages
Unfortunately, wood isn't low maintenance. Constant repainting and water damage issues mean this type of siding requires careful attention. In addition, water and insect issues can spread and become costly without regular maintenance and repairs. Plus, the initial cost can also be high. So consider the ongoing expense before choosing wood as your siding material.
Brick has the most recognizable appearance among all kinds of exterior finishes. As a result, it has been a favorite and sturdy building material over the centuries.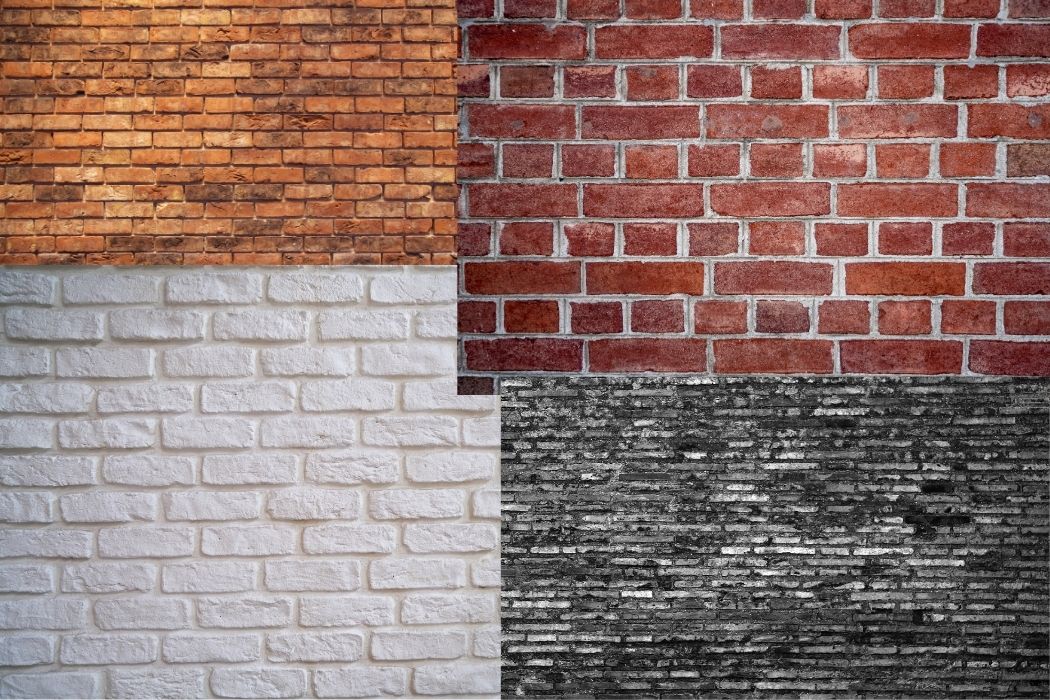 Advantages
Brick is a very durable material. This fantastic material can withstand all sorts of weather conditions and impacts. It's also resistant to fire and bugs so you can rest easy. Plus, with proper maintenance, brick can last for centuries! And best of all, it's naturally low maintenance - no need for regular painting.
Disadvantages
If you're considering brick or brick veneer for your home, it's essential to know that it can come with a hefty price tag. Although it's a sturdy material, it may require repointing down the line, which can be a costly repair. But don't worry; we've got you covered with all the information you need to make an informed decision.
Stone veneer is a popular material for accents and occasionally for the home's entire exterior. The stone veneer was once made from stone, but today it's made from a material similar to fiber cement, but it is made to look like stone rather than wood.
Advantages
Stone veneer allows a hassle-free way to add a natural stone look to your home. It is easy to install and offers consistent color and shape, giving you greater control over the final result. Plus, it won't break the bank compared to natural stone.
Disadvantages
Stone veneer siding looks great, but there's a catch. Unlike standard siding, it's tricky to install correctly. Without proper installation, moisture and water may seep behind the veneer and cause damage to the walls. Sadly, fixing this problem means completely removing the veneer, which is costly.
Metal siding is a popular siding used as an alternative to wood. It is made of steel. And aluminum has many appearances depending on how they are applied.
Advantages
Does this material withstand the test of time? Not only is it durable and resistant to everything from moisture to flames, but it also comes in various styles to suit any home, whether it be traditional, rustic, or contemporary. Plus, many types are low-maintenance, meaning less upkeep for you. And don't worry about weather conditions - metal siding can handle everything from scorching heat to cold.
Disadvantages
Not all metal sidings are made the same! Don't be fooled by cheap imitations that dent easily or rust over time. Instead, look for the type that requires low maintenance and lasts for years. Watch out for those that fade and leave a chalky residue on your clothes. If you run into this issue, don't fret - we've got you covered. Our solution is to quickly repaint the entire facade, leaving it looking brand new once again.
Fiber cement is made up of a combination of several materials. As a result, they can mimic wood finishes depending on how they are constructed.
Advantages
Fiber cement material is ultra-tough and can resist impacts, moisture damage, insect activity, and fire. Plus, it's available in various styles, including architectural panels, lap siding, board-and-batten siding, cedar-look shingles, and decorative shingles, making it easy to match any architectural style from traditional to contemporary. In addition, fiber cement comes in a wide range of colors, with a finish that resists peeling or chipping for ten years or more, and it's also low-maintenance once installed, with lower lifetime costs.
Disadvantages
Fiber cement is an excellent material, but it has a few minor drawbacks like everything. First, remember that it's pretty heavy, so you should bring in an extra set of hands to help with installation. Additionally, it's essential to contain dust when cutting the material. Because fiber cement contains silica, it can create a lot of dust unsuitable for your health.
Do You Have Any Concerns About Home Buying?
Leave us a message at www.ronsellsthebeach.com, our website, or call us at (386) 871-7697. We will be happy to help you with your home-buying journey and answer questions within our area of expertise.