Home Improvements That Increase Your Home Value
Posted by Mica Morales on Friday, October 7, 2022 at 8:00 AM
By Mica Morales / October 7, 2022
Comment
Who wouldn't want to be able to sell their house at a higher price? Absolutely no one! Who has a large budget for high-end repairs and other construction? Not everyone, that is for sure. For those who have a bit of budget strain, don't worry. There is an effective way to make home improvements that can increase your home value.
Home Improvement To-do List
It is already a given that new floorings, countertops, shelves, and modern appliances can increase the price of your house. But unfortunately, these home improvements might not give you a dollar-per-dollar increase. At the end of the selling process, you might still end up selling the house for less because of all the money spent on these repairs. And while some are able to afford these kinds of repairs, there are some people who don't have the money to do so. Fortunately, there are possible home improvements that will enable you to sell your house at a higher price.
Clean Your Home
This is a very simple home improvement anyone could do! In fact, this is an everyday task that you should have mastered by now. While it is truly simple, we are not talking about the everyday-cleaning type of thing. We are talking about a deep and thorough cleaning. Clean every nook and corner of your house and make sure it is absolutely spotless before any prospective buyer sees it.
Reminders For Cleaning the Hous
Make sure to check the spots or rooms in the house where nobody goes or a space that has been used mainly for storage. Usually, these are the dirtiest areas.
Search the entire house and check if there are old items that are displayed or hanging on the walls. Don't let it stay inside the house longer. This could be a family picture or a painting that is usually the last one to be taken out. Buyers will not really be happy seeing these items. Also, these things have sentimental value for the owners.
The garage will be the hardest one to clean but it is extremely important to include it in your home improvement. A clean garage leaves an impression that the previous house owners take regular cleaning and maintenance seriously. It also sends out a message that if the garage is clean, then the inside of the house will be much cleaner.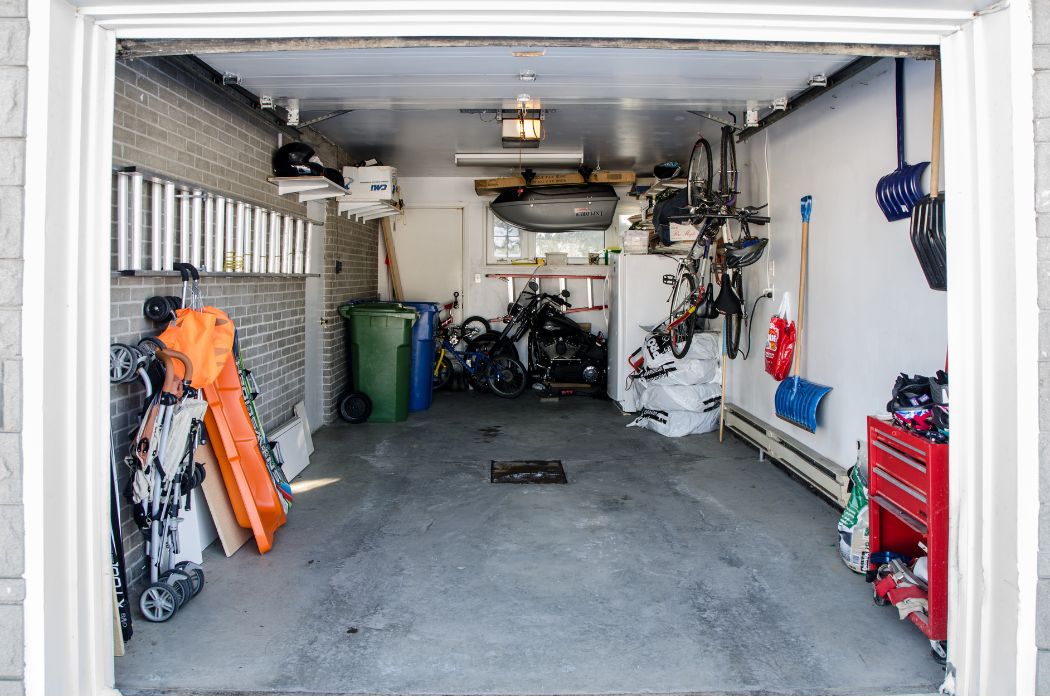 Make Your Yard Look Presentable
An aesthetic yard is a terrific home improvement that adds appeal to the whole property. It makes the property more desirable and it will definitely increase the value of your home. As a matter of fact, the yard is usually the determining factor in whether the buyers will spend time looking at the whole property or will just pass by it and head on to the next property. Investing in some additional landscaping can increase the value of your home!
Things To Be Done in Your Yard
Get rid of pests, nests, and other unwanted creatures - Things like a wasp nest or uninvited raccoon are a major turn-off for homebuyers. Deal with it as soon as possible to avoid further damage and mess that follows.
Do basic landscaping - Cutting off some tree branches, shaping the leaves nicely and maybe adding flowers are just a few of the things that can be done in your yard. You can do it on your own and not spend anything or you can hire a team with a few bucks off your pocket.
Add an eye-catching area or decoration - This will probably cost you a few dollars but the return will surely be worth it. If your yard looks plain, a tiki bar, small porch, or sitting deck can do wonders.
Asking Help From Experts
As simple as it may seem, you can still get overwhelmed by the whole process. Doing the required paperwork for selling the house, preparing for the new house, and transfer of location and the home improvement tasks might be too hard to handle. Calling an expert on situations like this is very ideal. Not only will they do the heavy lifting, but the tasks will also be done faster and more efficiently.
Knowing how to increase your home value when selling is a must. This is not only for increasing the selling price of your home. Handing over your house in tip-top shape to its new owner will give you a sense of pride, fulfillment, and joy.
Planning For Your Home Improvement? Talk To Us!
If you need ideas, tips, and advice for improving your home, you can reach us at www.ronsellsthebeach.com or call us at (386) 871-7697. We can give valuable information and practical suggestions to increase your home value. We would love to personally talk to you and be a part of your house-selling journey.