How To Search For A Property On the Internet
Posted by Kristofer Impallomeni on Thursday, June 30, 2022 at 10:46 AM
By Kristofer Impallomeni / June 30, 2022
Comment
Nowadays, the internet is the go-to place for just about everything. From researching recipes to finding a new job, the internet has made our lives easier in many ways. When it comes to something as important as finding a new home, it's no surprise that more and more people are turning to the web.
The success rate of finding a property through the internet has increased dramatically in recent years, due in part to the vast array of resources that are now available online. Whereas in the past you might have had to rely on word-of-mouth or newspaper listings, you can now find an almost endless supply of properties through real estate websites like Zillow and Redfin.
Not only can you search for homes based on your specific criteria, but you can also get detailed information about each listing, including photographs and virtual tours. With so many properties at your fingertips, it's easier than ever to find the perfect home for you and your family.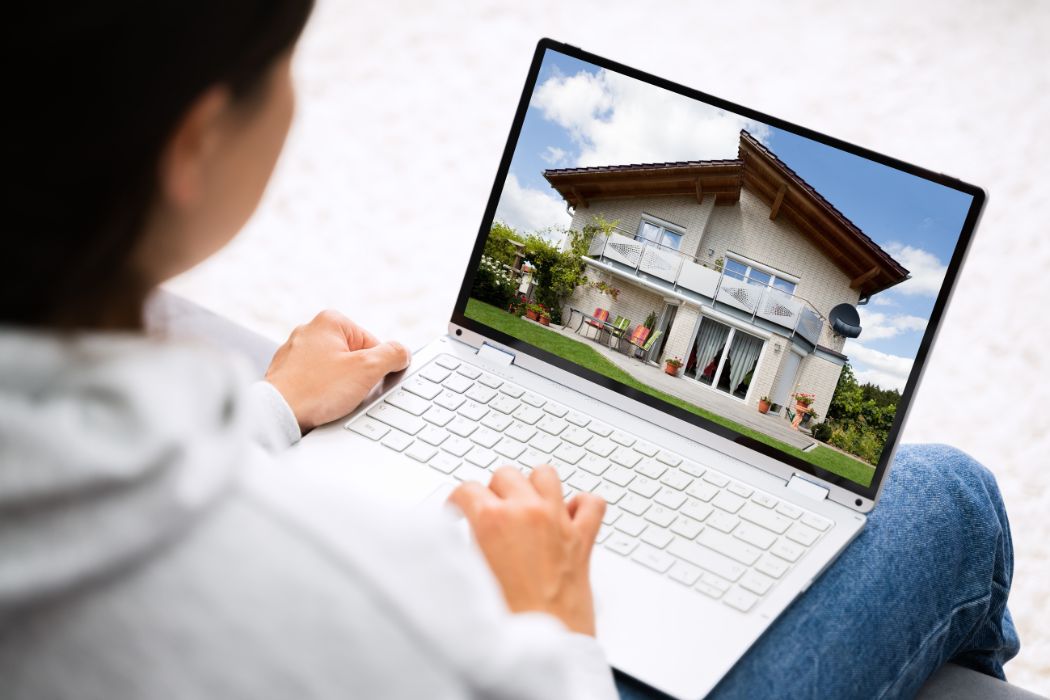 Searching for Properties on the Internet can be Your Friend
The Internet is an incredibly valuable research tool that most of us have at our fingertips. In fact, the National Association of Realtors tells us that 90% of home buyers begin their search for a home on the Internet. But having a lot of information is a double-edged sword. Having access to a lot of information lets you make an informed decision, but it can also be overwhelming.
Here are some tips on how to do an Internet property search to help things move a little bit more smoothly.
1. Use the right websites
2. Know how much you can afford
3. Prioritize
4. Zone in on the neighborhood
5. Save your searches
6. Attend open houses
7. Read good blogs
Like many things in life, the process of searching for information online has evolved over time. In the early days of the internet, search engines were relatively simple and returned a limited number of results. Today, however, search engines are much more sophisticated and can return millions of results in a matter of seconds. Despite this progress, the basic steps involved in searching for information online have remained relatively unchanged.
How Do I Go About Searching for Properties?
First, you enter a keyword or phrase into the search bar. Then, the search engine scans its database for websites that contain that keyword or phrase. Finally, it returns a list of relevant results, which you can then click on to access the desired information. While the process may be simpler than it was in the early days of the internet, it is still an essential part of accessing information online.
Now, when people are looking for a new home, they usually have a pretty good idea of what they want. They know the general location they want to live in, the type of home they're looking for, and maybe even the specific school district or neighborhood they're interested in.
However, one of the biggest mistakes people can make is to get too focused on their search. By limiting their options too much, they may miss out on finding the perfect home for their needs. It's important to keep an open mind when searching for a new home and to be willing to consider homes that are slightly outside of your initial search parameters. With a little bit of flexibility, you may just find the perfect place to call home.
Wyse is Here to Help With Your Search!
Have trouble locating your dream home? Let our team of real estate experts assist you with your home search. We can make personalized home searches covering whatever area you are looking for as well as new construction properties. Remember, making a search too narrow may not yield as many results. Feel free to reach out to us at (386) 871-7697 or online at ronsellsthebeach.com.