The Complete Guide To Living In Deland FL | 2022 Edition
Posted by Asterisk Marketing on Monday, October 4, 2021 at 12:15 PM
By Asterisk Marketing / October 4, 2021
Comment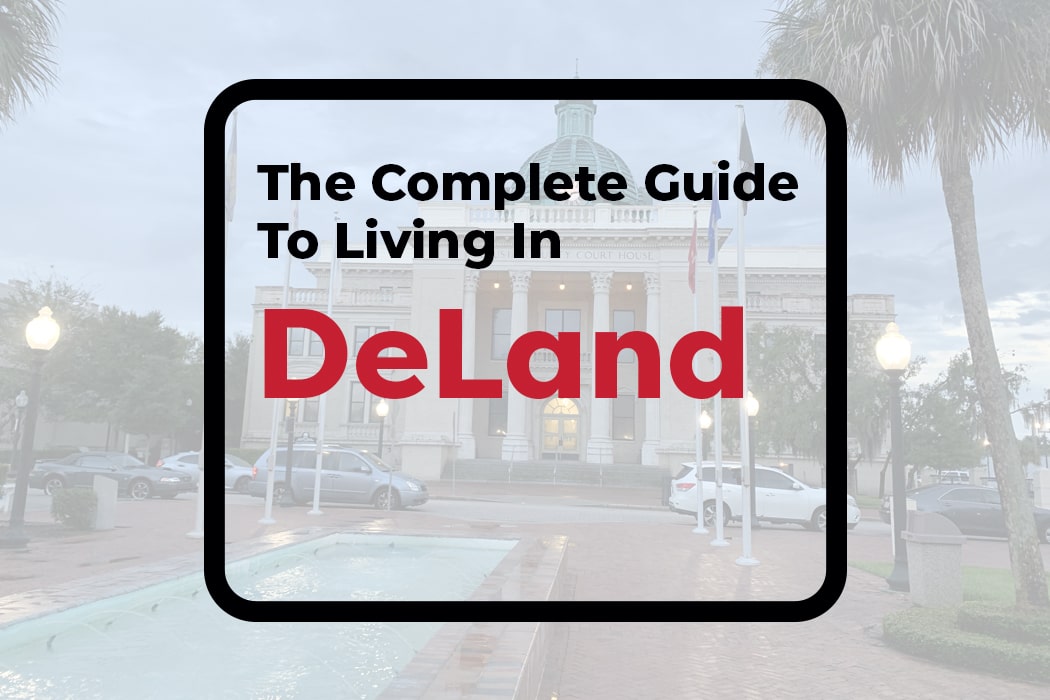 DeLand is a city located in the Sunshine State of Florida. Also known as the county seat of Volusia County, this town exemplifies the best of what Florida has to offer with endless sunshine, access to beaches, affordability, and a lot of options when it comes to recreation and entertainment.
One of the best things about DeLand is its proximity to bigger cities which gives it a lot of additional recreational options without going too far. The Central Business District of Orlando is only 34 miles away and Daytona's Business District is 23 miles away. This proximity to other areas is what makes DeLand attractive to people who are looking to relocate to Florida.
With a population of just over 30,000 people, DeLand is considered a smaller town in Florida. But don't let its smallness fool you because it is one of the best cities to live in. Offering an outstanding school district and a bustling college vibe, DeLand is considered the Athens of Florida and this is because it prides itself in pioneering higher education in the State.
Residents of DeLand FL are friendly and you will surely get a neighborly feel when you visit or live in town full-time. You will have plenty of options to enjoy the great outdoors and visit historical places in town. The town of DeLand also prides itself on its culture and history which are explained through the different museums in town.
Read along as we discuss DeLand FL in great detail and why it is an up-and-coming town in the whole state.
History of DeLand, FL
Back in the day, the town of DeLand was known as Persimmon Hollow because of the wild persimmon trees that surround the national spring area. This area was only accessible by steamboat through the St. Johns River. The town's first resident was Captain John Rich in 1874.
Two years later, the city's founder Henry Addison DeLand who is a famous baking soda manufacturer from New York, visited the area and saw it as an agricultural and tourism center. He eventually bought the land and named the town after himself and this is what we now know as DeLand, FL.
The first public school in DeLand was built in 1877 and Florida's first public college was introduced to the town in 1883. This public college was established to promote higher education in the State and boosted DeLand's community standing in all of Florida.
The town of DeLand was incorporated in 1882 and became the official seat of Volusia County. DeLand was the first city in Florida to have electricity which is a testament to the town's pioneering attitude and its emphasis on being the best in everything.
This rich history of the town is what makes its residents proud and it is still evidenced by the different museums that you will find throughout the town. This richness in culture is embraced by current residents of the town with numerous events throughout the year to celebrate the town's rich history which will never be forgotten and passed on from generation to generation.
Education in DeLand, FL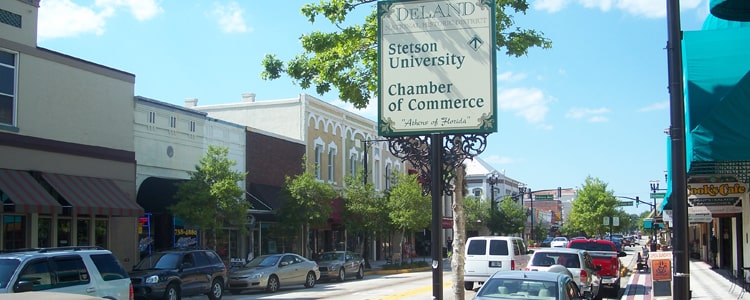 The town of DeLand is also known as the Athens of Florida because it is home to the first public college in all of the state. Stetson University is located in Downtown DeLand and is characterized by red brick buildings, Roman columns, and an ambiance comparable to that of New England's traditional college towns.
Having a college in the Downtown area surely brings more options when it comes to recreation and entertainment. If you are living in DeLand FL, you will see an influx of college students which brings about a youthful vibe to this town. Having college students also brings about several events that are held throughout the school year that the whole community can join in on.
But the educational options of DeLand do not stop there. Since the town attracts a lot of families with school-age children, there are a lot of options when it comes to primary and secondary education. With a top-rated school district, it comes as no surprise why a lot of families tend to gravitate towards living in DeLand Fl.
Here are some of the schools in DeLand that are considered top-rated:
George W. Marks Elementary School
Woodward Avenue Elementary
Southwestern Middle School
DeLand High School
DeLand Middle School
Edith I. Starke Elementary School
Blue Lake Elementary School
Things to do in DeLand, FL
Living in DeLand FL will allow you to have numerous options when it comes to outdoor recreation with its parks and recreation programs. You will find ample space to enjoy nature and spend time with your friends and families. You can enjoy hiking, biking, or walking your dog. Another popular option is picnicking in the park or just simply hanging out with your friends and family.
DeLand is a kid-friendly town with the majority of the parks housing playgrounds that kids can enjoy. Whatever age your kid is currently in, you will surely find a playground or park that will pique his interest.
Here are some of the parks that are worth checking out in DeLand:
Earl Brown Park
Eastside Park and Playground
Jackson Lane Memorial Park
Painter's Pond Park
When it comes to other types of recreational facilities, DeLand has a plethora of options of centers that promote art, culture, or just plain old fun. You can enjoy a whole day with your friends and family as you explore different recreational spots in DeLand.
DeLand is a town that has a rich history and the people currently living in DeLand embrace this rich history and make a conscious effort to pass it on to future generations and let visitors know. Because of this, there are a lot of museums and historical places that you can visit to get to know the rich history of DeLand.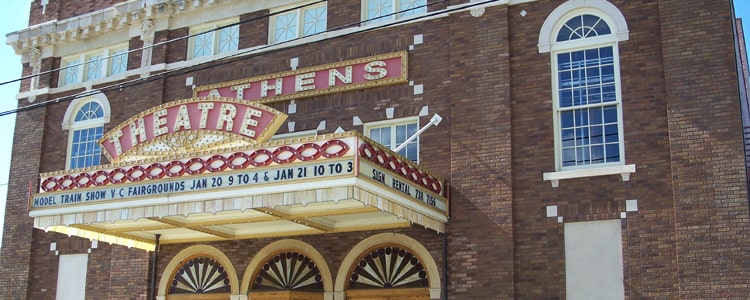 The museums or historical homes offer tours and the Stetson Mansion is a sight to behold especially during Christmastime. The mansion is one of the most historical sites in all of the town and you will be in awe of the design and architecture that it brings. But come Christmastime, it exudes a magical vibe because it is fully decorated with magical lights.
Here are some of the indoor recreational areas that you should look into:
Hontoon Island State Park
Highland Park Fish Camp
Reptile Discovery Center
Museum of Art-DeLand
Henry A. DeLand House Museum
Restaurants in DeLand, FL
The restaurant and dining scene in DeLand is unlike any other. Living in DeLand FL, you will have numerous options to choose from when it comes to dining and the restaurant scene. Regardless if you are looking for a quick bite to eat for lunch or want the full dining experience with fancy, sit-down restaurants, you will have all options available for you in this city.
You can experience different dining opinions that offer different cuisines from Italian to Greek. Since DeLand is considered somewhat a college town, some bars and breweries cater to the college kids but can be enjoyed by residents of all ages.
Here are some of the top restaurants in DeLand:
Urban Brick
De la Vega Restaurante y Galería
Bakeshop
Emmy's Time Out Tavern
The Half Wall Beer House - DeLand
Boston Coffeehouse
Cress Restaurant
Shopping in DeLand, FL
The city of DeLand is attractive to shopping aficionados because of the numerous shopping options that it offers. Whether you are looking for a big-box retailer or unique boutiques offering different things, you will find it in DeLand. If for any reason, you cannot find it in the city, Daytona Beach and Orlando are close to DeLand so that you can have more options.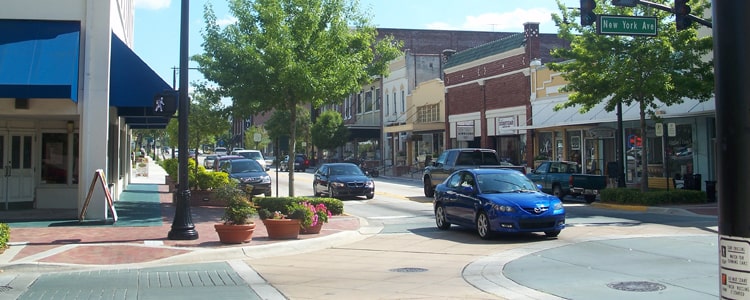 The Main Street in DeLand is full of shopping options that are housed in historic buildings. The different shops are close by so you can easily walk through the street and hit up all the shops. This is truly the place to be if you want to be in the center of the town's one-of-a-kind shopping experience.
Here are some of the shopping options that you explore in DeLand:
Marketplace at Rivertown
West Volusia Regional Shopping Center
The Haunted Antique Shop
Anna Bananas
Nest
The Hive-Dressed Boutique
My Cauldron
Real Estate in DeLand, FL
With a median home price of around $250,000, living in DeLand FL is cheaper than other metropolitan areas in Florida like Orlando, Miami, and Tampa. The state of Florida has been attracting a lot of people who live in higher cost of living areas like California and New York because of the cheaper homes that you can buy.
The most common property in DeLand FL is a single-family home and the average age of homes is 29 years old. Almost half of the homes are owner-occupied and almost 2% of homes and apartments in town are available for rent.
When it comes to real estate, DeLand has seen an influx of people from outside areas moving into town. This is a testament to how attractive and livable DeLand is compared to other areas.
Neighborhoods in DeLand, FL
One of the greatest things about living in DeLand, FL is the different neighborhoods that make up this great town. There are a lot of neighborhoods that have their character and flair but share the same essence of being traditional and historical.

Depending on what you are looking for, you will find a neighborhood in DeLand that will suit what you are looking for. There are plenty of housing options for college students like the condominiums for rent. Each neighborhood has its character and you will find yourself attracted to multiple neighborhoods when choosing a place to live.
The Downtown DeLand Historic District has numerous buildings that were built in the 19th century. Another famous neighborhood is the Garden District that is considered a mixed-use neighborhood located near the downtown area.
The Garden District has been through a lot and went into a period of high development in the 1920s and declined shortly after that. The district came alive and sprung back to life in the 1980s and has been redeveloping since then. If you want a neighborhood that shows true grit, this one is worth checking out.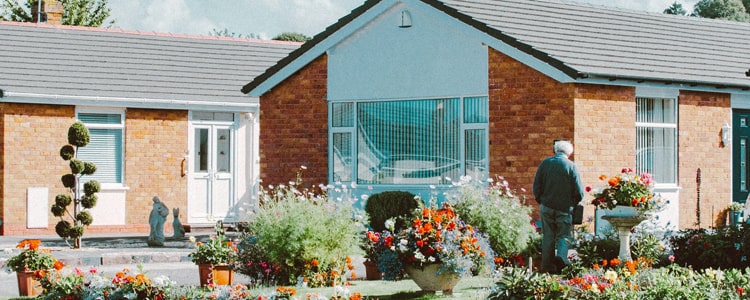 Here are the different neighborhoods that makeup DeLand:
Downtown DeLand Historic District
Harris
Villa Villar Condo
Ellichs
Victoria Park Village Center
Alhambras Villas Condo
Critchell Hurrys
Keystone DeLand
Dades
University Terrace
Wooten Heights
When it comes to living in DeLand, FL, you will have the best of both worlds. You will have a chance to be close to the bigger cities like Orlando and Daytona Beach but you will also have the chance to come home to a smaller town. DeLand prides itself in the quality educational options that it brings, the recreational offerings, and the affordability in the cost of living. This is what truly makes living in DeLand FL attractive for individuals, families, and retirees.
DeLand is truly a unique town, characterized by the strength of its residents and the rich historical piece that it presents. If you are lucky enough to visit or live in DeLand, then you know that this place is truly special and anybody who is looking for their next landing place should look into this town.
If you are thinking of moving to DeLand FL, contact our team today! Our group of real estate professionals is eager to help you. Our team consists of experts in DeLand who will help you find your dream home and take the stress out of home buying. We will be with you every step of the way from beginning to end!
VIEW ALL HOMES FOR SALE IN DELAND, DAYTONA BEACH