The Ultimate 2022 Guide To Living In And Moving To Deltona, FL
Posted by Asterisk Marketing on Wednesday, December 8, 2021 at 2:11 PM
By Asterisk Marketing / December 8, 2021
Comment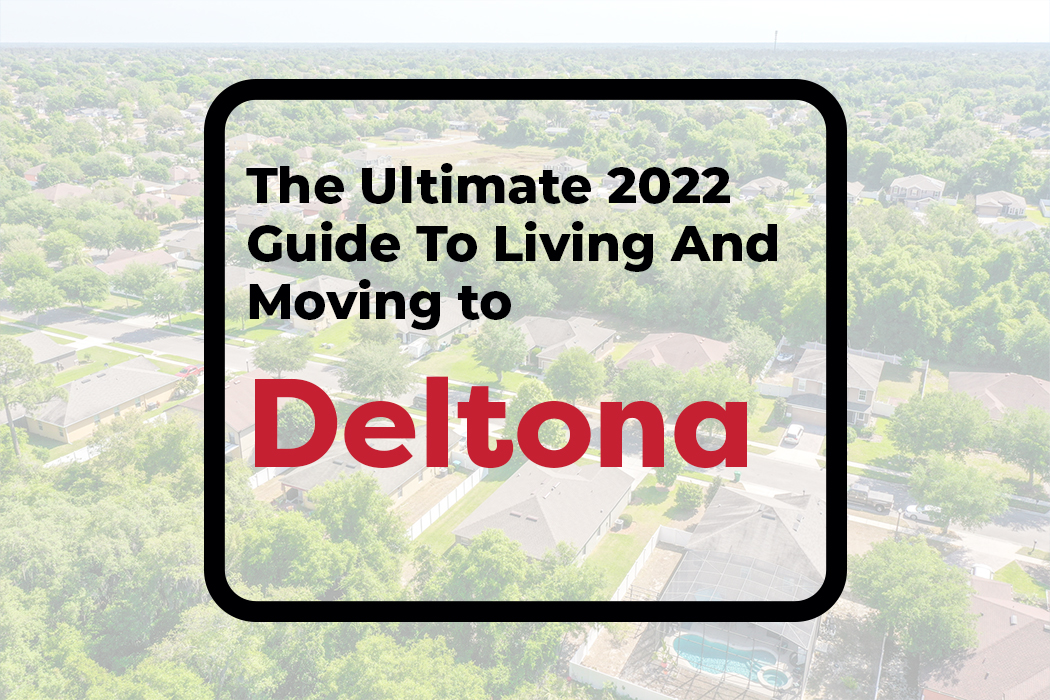 Located along the north shore of Lake Monroe, Deltona, Florida is the populated city in Volusia County. Home to just over 90,000 residents, the thriving and beautiful city is located just northeast of Orlando and is sandwiched between Daytona Beach and Sanford. Deltona's close proximity to the popular tourist destination, Walt Disney World Resort, makes it a prime location for those looking for a chance to escape from their busy lives in bustling metropolitan areas.
History of Deltona
The city of Deltona was built on 17,000 acres with planned residential communities that were marketed throughout the United States including Ohio and Indiana. The development opened to land buyers in the fall of 1962 and included out parcels for drainage retention, apartments, churches, parks, commercial centers, an industrial area, a community center, and a golf course.
In roughly a year, the population of Deltona Lakes grew to nearly 1,600 residents with over 1,000 homes having been built or were under construction. The following year, the population increased significantly again, this time topping 2,500 residents.
The residents of Deltona Lakes attempted to incorporate as a city in 1987 as well as 1990 but were unsuccessful until 1995, at which time the name was shortened to simply Deltona.
As the years ticked on the city of Deltona continued to thrive and grow with the population steadily climbing. Many new homes, businesses, public services and schools were built in the area.
Today, Deltona is a beautiful city with plenty to offer its residents. From ample shopping and dining options to a variety of businesses and cultural attractions, there's something for everyone in this lovely Floridian city.
Neighborhoods in Deltona
Deltona, Florida is filled with a number of different neighborhoods and communities for prospective homebuyers to choose from. Whether you're looking to settle down in a quiet area or want to be within close proximity to major attractions, you can find it all in Deltona. The city is primarily residential, with many of the communities being idyllic suburban communities.
Popular neighborhoods include:
Deltona Woods
Pine View Estates
Timbercrest
Hidden Lake Estates
Deltona Landings
So Much To See and Do
Though the vast majority of Deltona is made up of safe and quiet communities, residents of the city still have plenty of things to see and do. What isn't located within Deltona directly, falls just outside the city!
Take Advantage of Lake Life
One of the major draws of Deltona is its location along the north shores of Lake Monroe. Residents of the community can easily enjoy all things the eighth-largest lake in the Orlando area has to offer which includes fishing, swimming, boating and more. Falling just east of the city are a number of other smaller lakes that are part of the St. John's River system and provide the perfect location to enjoy an airboat tour!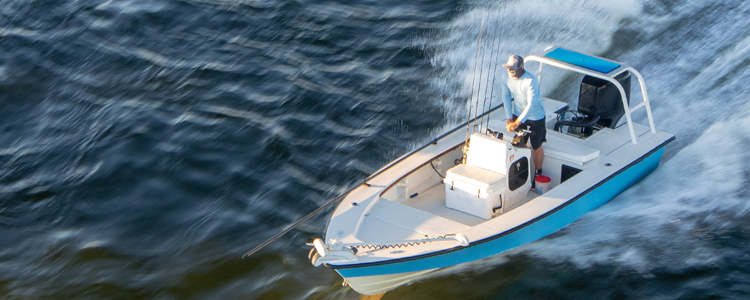 Visit the Parks
Deltona residents are blessed with a few exceptional parks which they are their families can enjoy year-round. Two of the most popular, and largest parks in the city are Vann Park (24 acres) and Campbell Park (14 acres). Between the two well-cared-for parks visitors can enjoy amenities such as a waterfront boardwalk, well-equipped children's playgrounds, a 2-story gazebo, tennis courts, volleyball courts, and various hiking trails.
Check out the Sports Complex
Situated in the heart of the city is the Dewey O. Boster Sports Complex. Families can enjoy a wide range of activities at the exciting facility which includes a large playground, various sports fields, performance stage, hiking trails and more.
Cast Off
For those who enjoy fishing, Deltona is the perfect place to be! The city has a number of locations for fishing enthusiasts to cast off, including the aforementioned Lake Monroe and smaller area lakes, as well as various canals that run throughout Deltona. You're sure to reel in a big one while enjoying the beautiful Floridian landscape.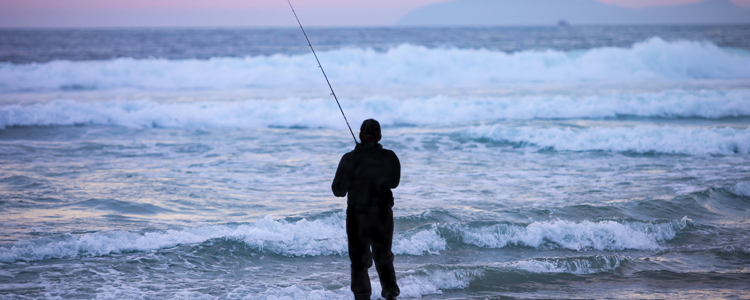 Enjoy the Arts
The Deltona Arts Center is a local establishment that offers a variety of different activities and classes for the whole family to enjoy. While there, patrons can check out art shows, take in an exhibit or attend a performance. Deltona doesn't lack in the entertainment department as there are also a number of local theaters as well as several movie theaters that show both current releases as well as older titles.
Celebrate with the Community
Residents of Deltona enjoy spending time together and celebrating a number of different occasions throughout the year.
For example, the city of Deltona hosts a spring festival this April to celebrate their diverse community. The event offers food from different cultures, as well as music and dancing and more. All proceeds go towards organizations that support education or causes within the local area - bringing opportunities closer together while also celebrating our differences.
In October, Deltona hosts an annual Spooktacular Halloween Event. A two-night event, the Spooktacular features haunted trails, haunted pirate ships and even a haunted hayride.
Restaurants to Satisfy All Cravings
Deltona is home to a variety of different types of restaurants that will surely satisfy your cravings. Some of the most popular in the city include five different pubs, a couple of different steakhouses, an ice cream parlor and more all scattered throughout the various neighborhoods.
Check out local favorites such as:
A go-to for authentic Chinese dishes made with fresh ingredients.
For a casual Italian atmosphere with delicious pizzas and pasta.
Sunny Beaches BBQ
A great place to get your fill of southern BBQ classics.
Lady Sugar Shack BBQ
A funky, laid-back BBQ joint with some of the best ribs in town.
Plenty of Amenities
As mentioned previously, Deltona is a mainly residential community, however, it is home to light commercial areas which offer residents all the amenities they may need. These areas include pharmacies, banks, grocery stores, and more.
There are several plazas, malls and town centers located in Deltona that provide a variety of retailers, personal services and the likes. These locations include Saxon Crossing, West Volusia Town Center, and Providence Plaza.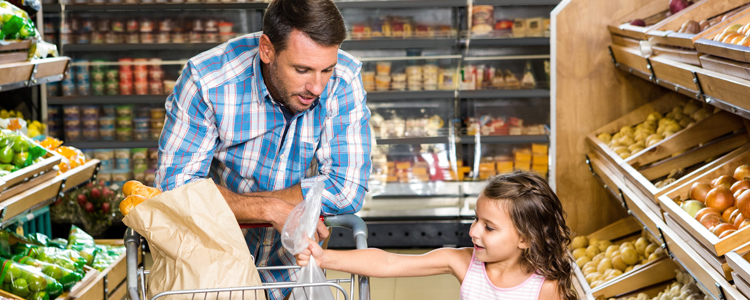 Excellent Education Options
Education offered in the city of Deltona is administered by the highly-rated Volusia County Schools district. Within the city limits, there are 12 public schools which include:
Elementary Schools:
Middle Schools:
Deltona Middle School | 250 Enterprise Rd., Deltona, FL
Galaxy Middle School | 2400 Eustace Ave., Deltona, FL
High Schools:
Along with these excellent schooling options for students of Deltona, there are also a handful of private schools that offer faith-based education. These include schools such as Deltona Christian School and Volusia County Christian Academy.
Deltona is a beautiful city to live in with plenty of amenities for residents, excellent education options and much more. Being ideally located in the Sunshine State, residents of Deltona are able to quickly and easily access many popular areas, all while enjoying a quiet and safe slice of suburbia.
We provide specialists for every part of the sales process to ensure our customers receive world class service. This team of experienced real estate specialists know the industry, the diverse Florida markets we serve, and our organization well. Our primary focus is always on the buyers and sellers we serve, because we want to ensure your next real estate transaction is as easy as a day at the beach!
VIEW ALL HOMES FOR SALE IN DELTONA, FL