The Complete Locals Guide To Ormond Beach FL | Maps + More!
Posted by Asterisk Marketing on Tuesday, November 2, 2021 at 8:58 PM
By Asterisk Marketing / November 2, 2021
Comment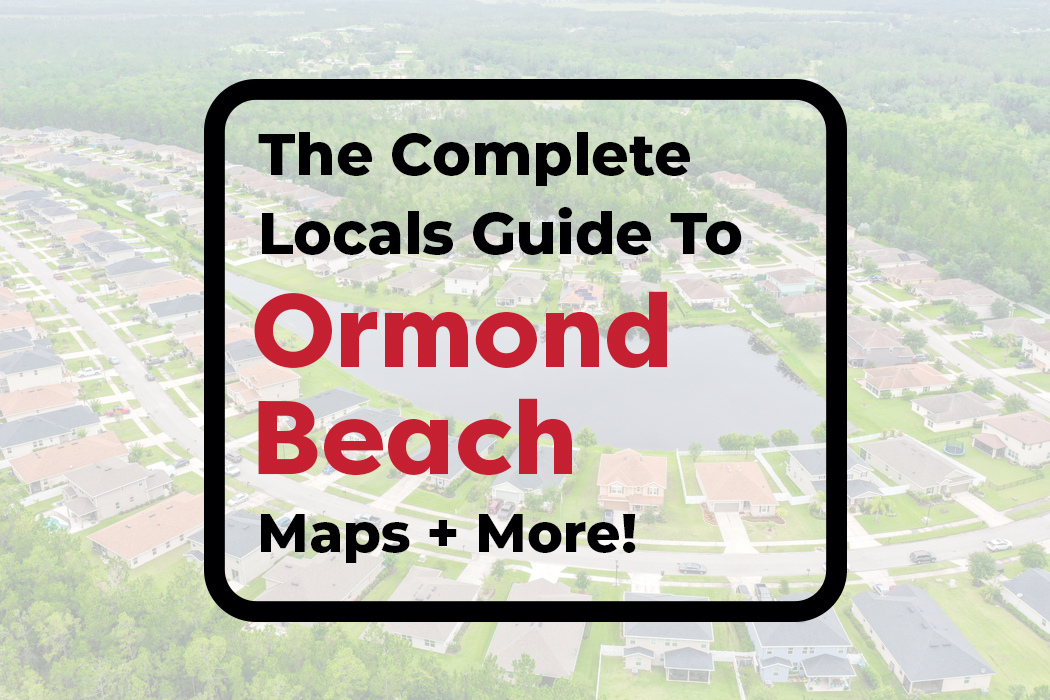 Beautiful location and stunning scenery are just a few of the reasons prospective buyers are flocking to the Ormond Beach area. Sandy beaches, quality real estate and a slew of amenities are also a large draw.
Ormond Beach is nestled along the Atlantic Ocean in Volusia County, Florida and is home to just over 42,000 residents. Falling just north of popular Daytona Beach, Ormond Beach is a quieter alternative.
In this guide, we will go over some of the amazing aspects of living in Ormond Beach, Florida. From the ample real estate opportunities to the quality schools, beautiful beaches and friendly neighborhoods, Ormond Beach is a must-see community for those considering a move to the area.
History of Ormond Beach, Florida
First inhabited by the Timucuan Indians, Ormond Beach was discovered by famed English Explorer Juan Ponce de Leon during his exploration of Florida.
Ormond Beach derives its name from James A. Ormond I who purchased 40,000 acres of land in 1878 to establish a sugar plantation. Unfortunately for Ormond, the price of sugar dropped and the plantation closed. The land was repurposed for cattle ranching, but Ormond's legacy continued with the construction of the Ormond Hotel in 1888 by John Anderson and John Downing Price.
The town itself was incorporated in 1880 and saw minimal growth until after World War II when construction on Interstate 95 brought national attention to Ormond Beach. Today, the I-95 corridor is still growing and remains one of the most important transportation corridors in Florida.
Real Estate Options for All
Ormond Beach, Florida is a beautiful locale and the real estate options reflect this. From apartments to single-family homes, condos and waterfront living, there's a home for everyone in Ormond Beach.
No matter what your budget or needs are, you can find a home, townhome or condo to fit your lifestyle. Whether you are in the market for a breathtaking beachfront estate, high-rise condominium or cozy starter bungalow, Ormond Beach is filled with real estate opportunities.
Ormond Beach is also filled with friendly neighborhoods and communities offering a variety of perks and advantages for those who call them home. Whether you are considering a gated community with a slew of amenities or a traditional suburban neighborhood great for raising a family, you will likely find the perfect setting within Ormond Beach.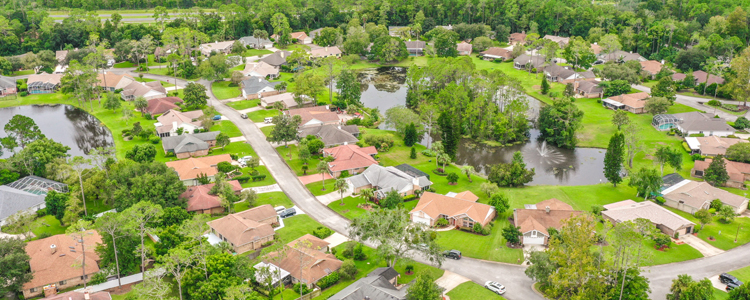 Some of the most popular neighborhoods throughout the city include:
Broadwater is a premier gated community set in Ormond Beach. Offering large estate-style homes, Broadwater properties are located along the lake or Tomoka River. Some of the attractive features of homes for sale in Broadwater, Ormond Beach are the larger than average lots and private, gated entranceway.
Breakaway Trails has been a popular Ormond Beach community for a number of years. Attracting new residents, young families and more, Breakaway Trails balances affordability and well-crafted real estate. Homes for sale in Breakaway Trails, Ormond Beach are generally large, single-family residences that comfortably sit on spacious lots. A private, gated entrance adds to the sense of luxury and security offered in this premier neighborhood.
Plantation Bay is a mixed-style residential community offering spacious townhomes and single-family detached homes. This coveted neighborhood is amenity-rich, offering residents two clubhouses, a state-of-the-art fitness center and spa, tennis courts, and three championship golf courses. Select homes for sale in Plantation Bay enjoy the lake views, while others gaze over meticulously cared for greens or stunning Florida natural scenery.
A beautiful community, Hunters Ridge offers newly constructed homes in a variety of styles and sizes. Nestled among south Florida foliage, homes for sale in Hunters Ridge, Ormond Beach cater to first-time homebuyers, growing families and retirees alike. With the addition of many community amenities, it is not hard to see why Hunters Ridge is a sought-after neighborhood.
So Much To See and Do
There is no shortage of things to see and do in the Ormond Beach area. From sandy shores to local shops and restaurants, there is a little something for everyone. Some of the most popular attractions in and around Ormond Beach include:
Ormond Beach
Visiting the city's namesake, Ormond Beach is one of the must-do things! A quieter and less busy alternative to neighboring Daytona Beach, Ormond Beach still offers beautiful sandy shores and stunning scenery. Spend the day strolling the coast, hunting for shells or simply soaking in the sunny days.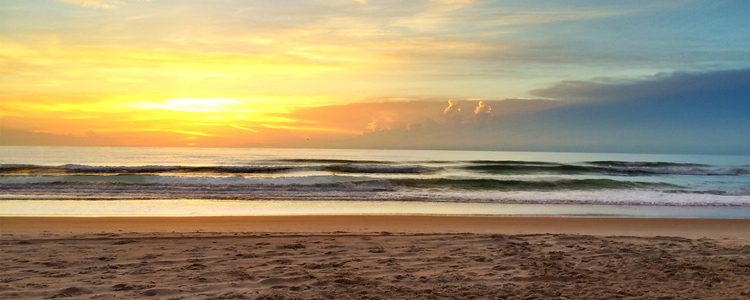 Central Park
Technically 4-parks-in-1, Central Park is a nature lover's oasis. Spanning nearly 150 acres, Central Park is home to tons of Florida foliage, a large lake that allows for canoeing and fishing, open green space and recreation/sports opportunities. Found at the park are tennis courts, basketball courts, bike/jogging paths and much more. Also home to a full-size labyrinth and Ormond Beach's Environmental Discovery Center, one can spend hours with family and friends at the park.
Historical Sites
Ormond Beach has a rich and exciting history which is readily displayed across the many historical sites found throughout the city. Spend the day learning about "The Birthplace of Speed" at one, or all, of these areas:
Anderson-Price Memorial Library Building | 42 N Beach St, Ormond Beach, FL
The Casements | 25 Riverside Dr, Ormond Beach, FL
Dix House | 178 North Beach Street, Ormond Beach, FL
Bulow Creek State Park | 3351 Old Dixie Hwy, Ormond Beach, FL
Ormond Memorial Art Museum and Gardens | 78 E Granada Blvd, Ormond Beach, FL
North Peninsula State Park | 40 High Bridge Rd, Ormond Beach, FL
Tomoka State Park | 2099 N Beach St, Ormond Beach, FL
Excellent Educational Opportunities
When deciding to move to a new city, or even relocating within one's current city, having access to excellent education is typically a top priority for parents. Residents of Ormond Beach can feel confident that their children will receive the highest quality of education possible at their Ormond Beach area school.
Education throughout the city is operated and administered by the Volusia County School District which serves 16 cities throughout the county. Ormond Beach has one of the highest concentrations of top-ranked public schools in the state, with three local schools having earned A-rated status.
Some of the top-performing Ormond Beach area schools include:
Pine Trail Elementary School | 300 Airport Rd, Ormond Beach, FL
Tomoka Elementary School | 999 Old Tomoka Road, Ormond Beach, FL
Ormond Beach Middle School | 151 Domicilio Ave, Ormond Beach, FL
Seabreeze High School | 2700 N Oleander Ave, Daytona Beach, FL
Ormond Beach is ideally located near a handful of well-ranking private schools which offer both religious and non-religious education.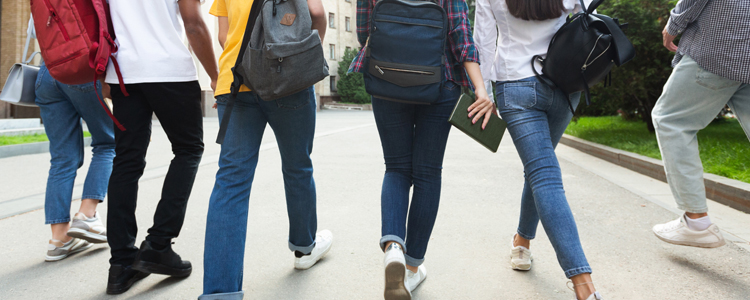 Delicious Restaurants
Ormond Beach offers a wide variety of delicious dining options. From American to Italian, seafood to Mexican, Ormond Beach has it all! Some local favorites found throughout Ormond Beach include:
Jimmy Hula's Ormond Beach
191 E Granada Blvd., Ormond Beach, Florida
Jimmy Hula's offers patrons a wide selection of fresh seafood, mouth-watering mains and craft beers. Mixed with the laid-back and friendly atmosphere, Jimmy Hula's quickly became a must-visit for residents and visitors of Ormond Beach.
Rose Villa Restaurant Southern Table and Bar
43 W Granada Blvd., Ormond Beach, Florida
Located in a historic building, Rose Villa serves up traditional southern comfort in all forms. From food to atmosphere and decor, Rose Villa Restaurant feels like home.
Salty Farms Seafood Market & Restaurant
Whether you are looking to dine in or simply take home a fresh assortment of seafood, Salty Farms does not disappoint. Visitors can expect to enjoy freshly caught seafood, locally sourced ingredients and a friendly smile when coming to Salty Farms Seafood.
Ormond Beach also hosts a few annual food festivals which highlight the best of local cuisine.
The Riverfest Seafood Festival has been an annual staple for foodies in the area and celebrates all things seafood. This two-day free event offers delicious, local seafood, a variety of vendors, live music and family-friendly activities.
Shopping Options for all Needs
Ormond Beach is home to a number of shopping opportunities for locals and visitors. Regardless of need, whether it be an everyday necessity or on the hunt for a one-of-a-kind gift, Ormond Beach's vast collection of retailers, shops and stores are sure to have what you are after.
Some of the area's most popular shopping locations include:
Granada Plaza Shopping Center
161 E Granada Blvd., Ormond Beach
Located in downtown Ormond Beach, Granada Plaza is a vibrant retail center. Home to a mixture of retailers and restaurants, Granada Plaza is an obvious choice for shoppers, both visitors and locals.
Ormond Towne Square
1462 W Granada Blvd., Ormond Beach
Featuring over 25 stores and services, Ormond Towne Square is an outdoor mall located in the heart of the city. Restaurants, services and retailers are mixed throughout the plaza making it a convenient stop.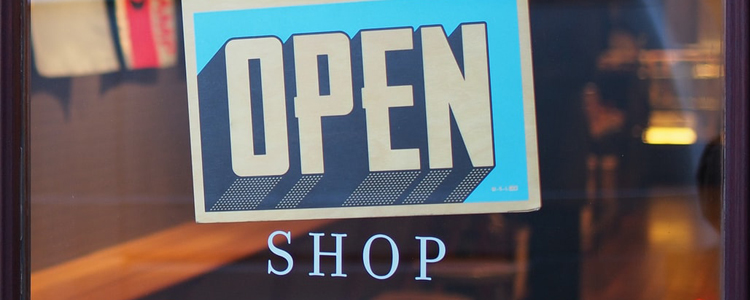 Trails Shopping Center
298 S Nova Road, Ormond Beach
Dubbed a lifestyle center, Trails is a Mediterranean-themed shopping experience. Visitors can enjoy the wide variety of retailers, dining options, personal service and more mixed throughout the large location.
Final Thoughts...
Ormond Beach is a spectacular community located on the Atlantic coast, just south of Daytona Beach. The city is rich in history and culture, yet oozing with modern conveniences to make life easy for residents and visitors alike. Whether it be dining, shopping or simply enjoying a sunny Florida day at the beach, Ormond Beach has everything you need!
If you are considering a move to or throughout the Ormond Beach area, we hope this guide has helped you on your journey. If you have any questions about how our team of experts can help with all aspects of residential and commercial real estate needs, please don't hesitate to reach out!
We provide specialists for every part of the sales process to ensure our customers receive world class service. This team of experienced real estate specialists know the industry, the diverse Florida markets we serve, and our organization well. Our primary focus is always on the buyers and sellers we serve, because we want to ensure your next real estate transaction is as easy as a day at the beach!
VIEW ALL HOMES FOR SALE IN ORMOND BEACH, FL