The 10 Most Common Questions Asked About Daytona Beach, Florida [With Answers]
Posted by Asterisk Marketing on Wednesday, September 8, 2021 at 9:53 AM
By Asterisk Marketing / September 8, 2021
Comment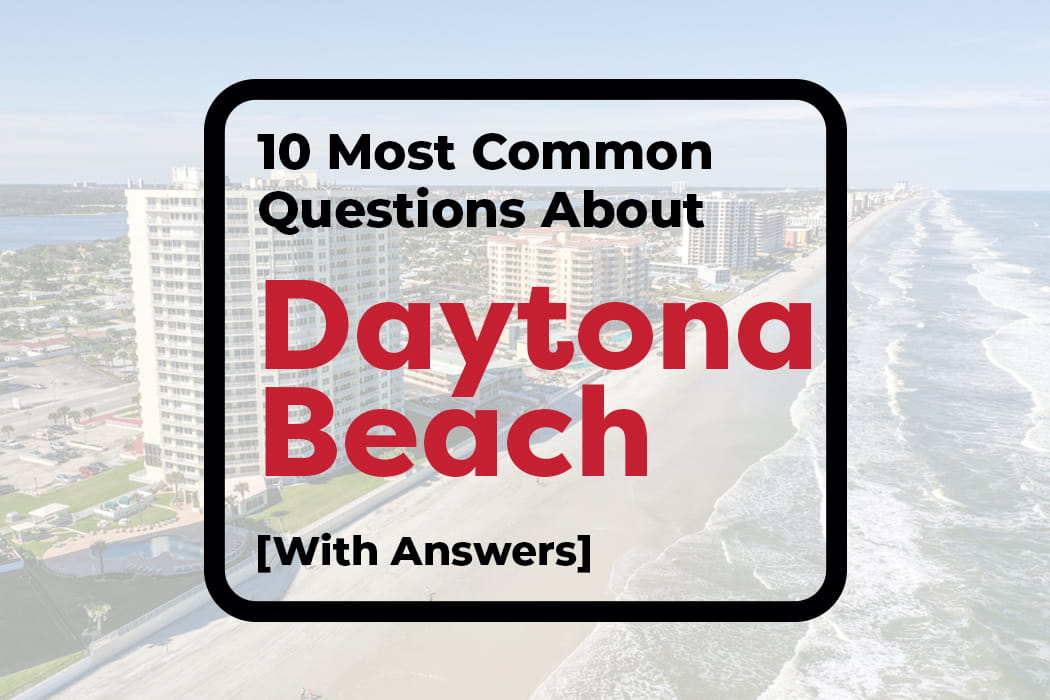 You can find Daytona Beach in Volusia County in the Sunshine State of Florida. This place is world-famous, and with 23 miles of white-sand beaches, you will not run out of things to do especially if you love being on the oceanfront. What makes Daytona Beach unique is the hard-packed sand which makes it ideal for motorized beach vehicles to travel in. This is the main reason why Daytona Beach is known for hosting motorsports events.
The main event that brings people to Daytona Beach is NASCAR which can attract almost 200,000 people from all over the world. Car racing has long been ingrained in Daytona Beach's history since the early 1900s when William Vanderbilt introduced Daytona Beach's first race called Vanderbilt Cup. NASCAR was officially founded in 1947 on the roof of the Streamline Hotel by Bill France.
You might think that Daytona Beach is like any other beach you will find in Florida, but that is not the case because it is unique and beautiful in its own right. If you chance upon Daytona Beach, it is the epitome of Central Florida with spacious white sand beaches and an inland residential area and town. Daytona Beach encapsulates a rich diversity of culture, arts, and heritage.
Daytona Beach attracts a lot of people who have the desire to live in sunny and beach weather relatively all year long with a lower cost of living. This area's cost of living is 15% lower than the national average, which is more affordable compared to living in other places.
Read along as we discover more of what Daytona Beach has to offer and answer the top 10 questions that are most frequently asked about the area!
1. How far is Daytona Beach from Orlando?
Orlando is another popular city located in Florida. This city is known for being the home to popular and world-class theme parks like Universal Studios Florida, Sea Life Orlando Aquarium, The Wizarding World of Harry Potter, and Epcot Center. The distance between Daytona Beach and Orlando is 55 miles which will take you 57 minutes by driving through I-4 East.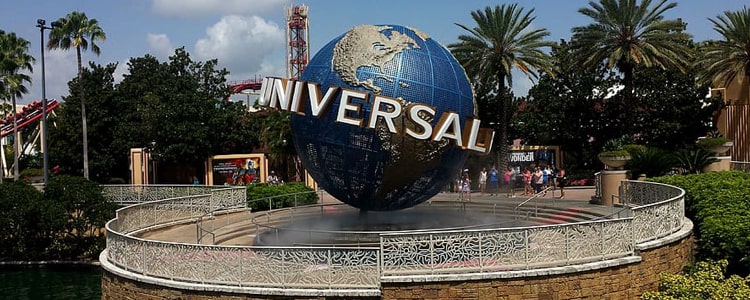 2. What is there to do in Daytona Beach?
A lot of visitors who are unfamiliar with Daytona Beach might ask, what is there to do in this area? The easier question to answer is the following: Is there anything you can't do in Daytona Beach?
When it comes to activities whether it concerns shopping, food, outdoor recreational activities, entertainment, and sports, Daytona Beach has it all! You will not get bored and will find something to do on this beach regardless of what you are looking for.
The primary attraction in Daytona is the NASCAR races, which is what this area is most known for. But there are plenty of other activities and adventures that you can embark on regardless if you are traveling solo, with friends, or with family.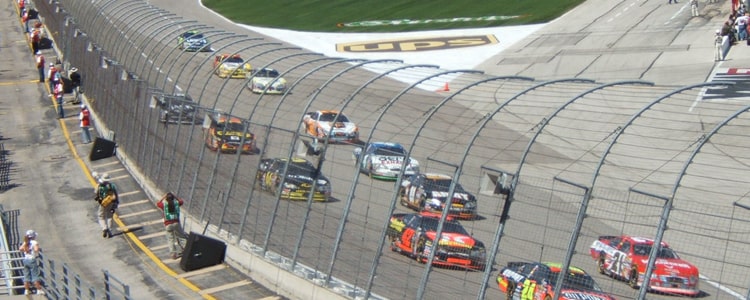 Here are the top attractions that you cannot miss if you are visiting Daytona Beach:
People come here to enjoy the 23-mile sandy beach that has perfect weather all year round. The water is inviting and will tempt you to take a dip in so that you can cool off. Daytona Beach is considered one of the best beaches in Florida and this list is the top-notch and as good as it gets.
The world-famous boardwalk in Daytona Beach houses the best restaurants, shopping and amusement. It is truly a family-friendly establishment that will bring entertainment to all ages. There are 10 parks that are sprinkled throughout Daytona Beach and the activities calendar is always full throughout the year.
If you happen to travel to Daytona Beach between May and October, you might chance upon the parade of sea turtles frolicking in the sand emerging from the ocean to lay their eggs. This is truly a once-in-a-lifetime event that you cannot miss.
Daytona International Speedway
This speedway is known worldwide as NASCAR's home and is undeniably the biggest and most famous attraction that can be found on Daytona Beach. It can hold up to 125,000 fans and spectators and hosts racing competitions all year round.
If you like racing cars, this is an attraction that you shouldn't miss. Besides hosting NASCAR, the speedway also holds tours and interactive race car experiences so you will be able to experience racing firsthand. The NASCAR racing experience will partner you up with a professional driver who drives up to 160 miles per hour giving you the experience of a lifetime.
Daytona Pier and Boardwalk
Established in 1938, the Daytona Beach boardwalk is the centerpiece of your Daytona Beach experience. Located in close proximity to Main Street, the boardwalk and pier have a lot of activities that cater to all ages, including a Ferris Wheel, go-kart racing and free events and concerts all year round.
The pier is 1,000 feet long and constructed in the 19th century. You can take walks on the pier while enjoying the ocean breeze or even go fishing.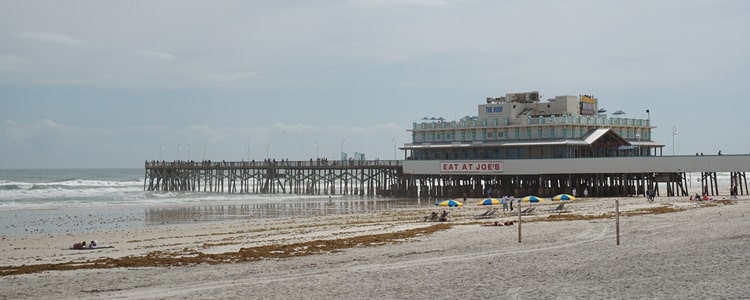 This museum is a research and learning facility that first opened to the public in 2002. Since its opening, the Marine Science Center has helped and nursed close to 200 species back to a healthy life and released them into the wilderness where they belong.
This attraction is for baseball fans and history lovers out there. Jackie Robinson is the first African-American professional baseball player in the country. He played in this exact same stadium so it will definitely give you a piece of history. Currently, this ballpark is home to Daytona Beach's minor league baseball team, the Daytona Tortugas.
The Jackie Robinson Ballpark is an important venue where families and friends can gather and enjoy ballgames. It is part of the vibrant historic downtown waterfront district that will give you plenty of other activities and amenities to enjoy.
This mansion was built by John B. Stetson in 1886, and is considered Florida's first glorious home of luxury. The house was built with the finest and most elegant details in mind, with interior carvings, wood floors, 10,000 panes of glass and fine art that decorated the whole mansion.
Thomas Edison helped build the electrical system and Henry Flagler built a railroad that leads directly to the home. If you are a fan of architecture and history, you should not miss a visit to this mansion. Guided tours are available year-round and during the holidays, the whole mansion is decorated with festive ornaments and lights.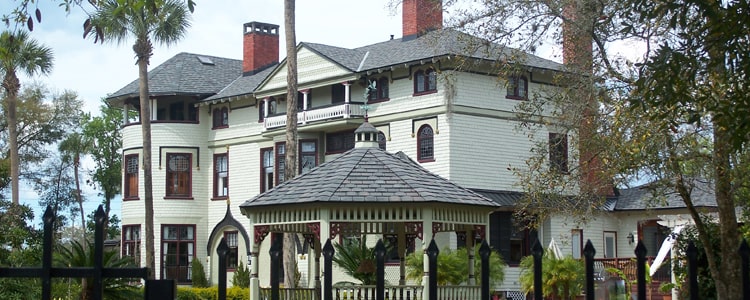 Museum of Arts and Sciences
This museum is an affiliate of the Smithsonian Institution which is a testament to the contribution it has to arts, science and culture. Art aficionados will love this museum because it is home to 30,000 pieces of art that range from American Art, Chinese Art and the Gallery of Decorative arts.
Inside this museum, you will also find a Children's Museum which is filled with interactive and exploratory activities for kids. There is a state of the art planetarium and a fossil display that will surely pique the interest of kids.
This serene and picturesque state park is located 20 minutes away from Daytona Beach and provides a much-needed sanctuary for people who want to escape the crowds. With 2,000 acres of preserved space that is basically untouched, you will have pristine and unique views of the Tomoka River which is home to native fishes.
You will enjoy walking, hiking, kayaking or canoeing in this area while being in the midst of the natural wildlife that calls this area home. Some of the animals that you might see include manatees, alligators, deer and bobcats.
Bird watchers will also enjoy going to this esteemed state park because they will have a chance to see up to 160 species of birds.
3. What county is Daytona Beach in?
Daytona Beach is part of Volusia County which is located in the east-central part of Florida. This county encompasses the St. Johns River and the Atlantic Ocean. With a population of over half a million people, this county is the 11th most populous county in the State of Florida.
4. Where is Daytona Beach?
Daytona Beach is located in northeastern Florida on the Atlantic Ocean and Halifax River. Originally, the area was inhabited by Timucua Indians until the English began establishing plantations in the 1700s. The area was founded by Mathias Day who hailed from Ohio. In 1874, Mathias built a hotel and the area eventually was developed as a vacation spot for people living in the North trying to escape the harsh, cold winters.
5. How far is Daytona Beach from Miami?
Known for being a world-class tourist destination, Miami is a hub spot of high fashion, eclectic and diverse culture, and top-notch restaurants that provide the best dining experiences. Miami is known for South Beach and Miami Beach which will both give you miles and miles of endless summer fun. The distance between Miami and Daytona Beach is 267 miles and it will take you almost 4 hours to travel by car through the I-95 North.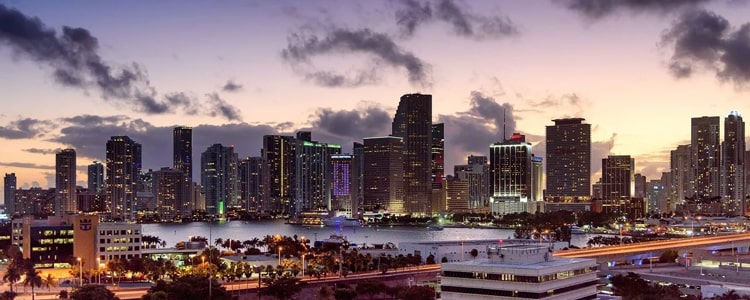 6. What airlines fly into Daytona Beach?
One of the best things about Daytona Beach is that it's very convenient to travel through the Daytona Beach International Airport. Delta Airlines, American Airlines, and Sunwing all offer direct flights into Daytona Beach. This airport is just a few minutes away from the oceanfront hotels in Daytona Beach which makes it super convenient.
Other airports that you can travel through are Orlando International Airport, Orlando Sanford Airport, and Jacksonville International Airport.
7. What is the temperature in Daytona Beach?
The weather in Daytona Beach is usually in the 90s during the summertime especially during the later mornings and early afternoons. The temperature drops to the 80s in the late afternoons and evenings. The drop in temperature is attributed to the sea breeze and frequent afternoon rain.
The temperatures during the wintertime are milder and cooler with the occasional hurricanes that pass through Florida because of where it is located. Hurricanes are mostly normal occurrences and shouldn't be considered a threat.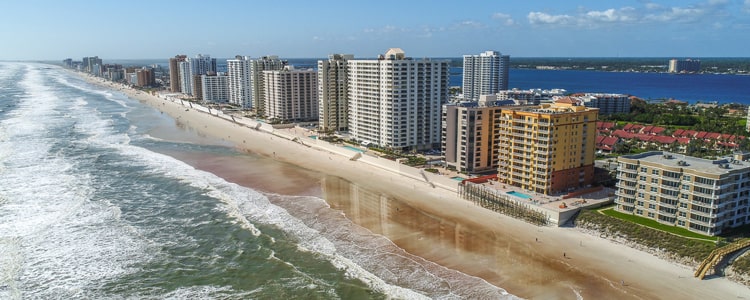 8. How far is Ormond Beach from Daytona Beach?
Ormond Beach is another popular beach located in Volusia County. With its small-town charm and scenic ecosystems, it is a popular spot for locals to visit. Ormond Beach has a population of approximately 40,000 people and is only a stone's throw away from Daytona Beach. The total distance between the two areas is 6 miles and it will take you 12 minutes traveling through US-1 North.
9. When is spring break in Daytona Beach?
Spring Break is another major event in Daytona Beach where college students from the state and outside of Florida gather and party until they drop. Spring Break 2022 starts from February 27th until March 27th. If you are a college student, this is the place to see and be seen.
10. How far is New Smyrna Beach from Daytona Beach?
Another popular beach that is close to Daytona is New Smyrna Beach which is also known as the surfing hub. This charming beach town might not be as popular as Daytona but is rich in culture, arts, and of course, the undeniable beauty of the sandy Florida shoreline. The distance between Daytona and New Smyrna is 15 miles and it will take you 22 minutes traveling by car through US-1 South.
With all that can be said about Daytona Beach, it is primarily a vacation spot that you can escape to and build fun-filled memories. It is a popular place to unwind, enjoy and keep coming back to. It is no surprise that a lot of people call Daytona Beach their second home, it is truly a place worth visiting and exploring.
We provide specialists for every part of the sales process to ensure our customers receive world class service. This team of experienced real estate specialists know the industry, the diverse Florida markets we serve, and our organization well. Our primary focus is always on the buyers and sellers we serve, because we want to ensure your next real estate transaction is as easy as a day at the beach!
VIEW ALL HOMES FOR SALE IN DAYTONA BEACH, FL