Moving To & Living In Daytona Beach Shores, Florida: The Definitive 2022 Guide
Posted by Asterisk Marketing on Monday, August 9, 2021 at 4:29 PM
By Asterisk Marketing / August 9, 2021
Comment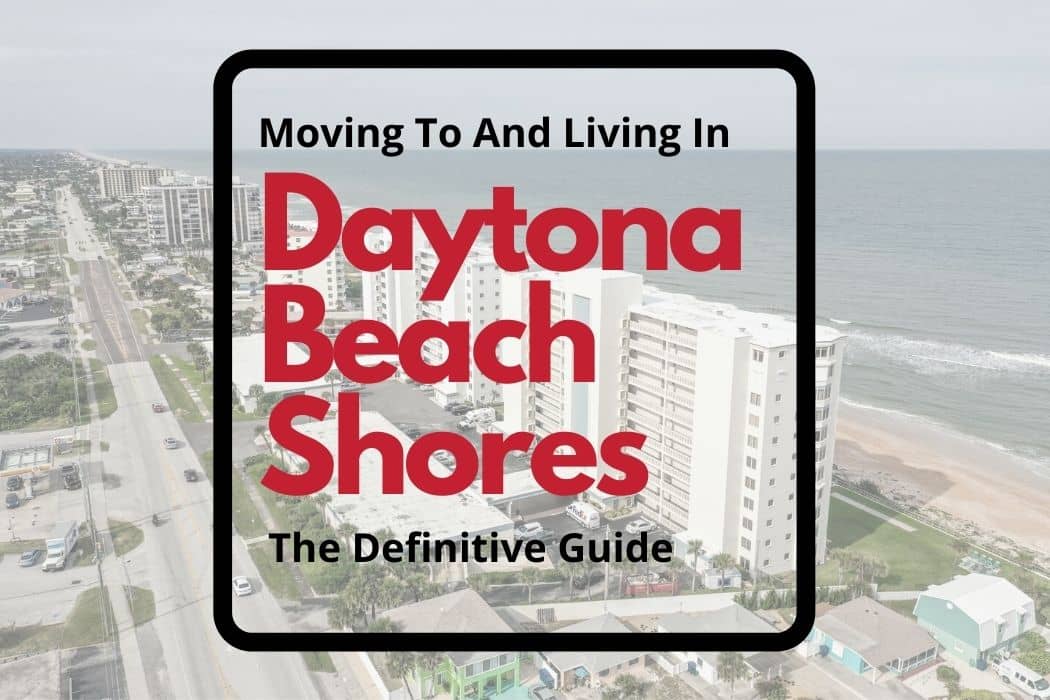 Along the shores of the Atlantic Ocean sits the charming community of Daytona Beach Shores. With breathtaking views of the ocean to the east and gorgeous sunsets to the west over the Intracoastal Waterway, this oceanfront paradise is bound to steal your heart. Daytona Beach Shores is only 5.5 miles long, but don't let that fool you; this popular vacation destination will keep you busy all day. Just a short trip to the entertaining Daytona Beach, this beachside oasis will be sure to meet your every need.
History
First organized in 1960, business owners had a dream to create a small community feeling with big-city excitement. Daytona Beach Shores was incorporated on April 22, 1960, and what started as a small community has now blossomed to a population of approximately 4300 permanent residences. This growth in population is thanks to a massive condominium boom that took place in the 1970s and '80s. Currently, 90% of Daytona Beach Shores residents live in high-rise condominiums. The beaches of Daytona Beach and Daytona Beach Shores used to be home to stock car races until Daytona International Speedway was opened in 1959.
Real Estate
Daytona Beach Shores is an ever-growing community, and the real estate market reflects that. It is a fantastic place to call home; whether you want to live there year-round or have an income property, the choices are endless.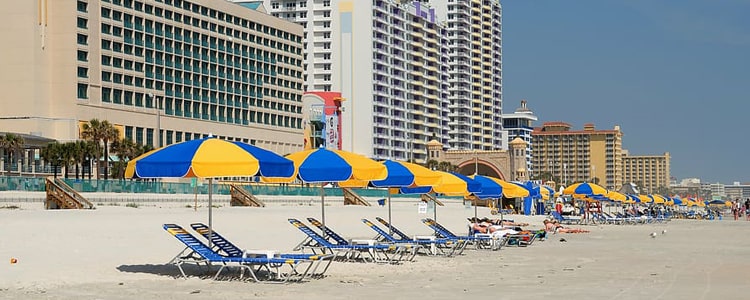 According to zillow.com, the average home cost in Daytona Beach Shores is $346,607, with those home values going up 13.2% from 2020. Currently, there are 66 condominium buildings in Daytona Beach Shores, with those numbers sure to grow in the future.
Communities
When planning a move or vacation, choosing a safe, inclusive, and highly rated area or building has never been so important. Daytona Beach Shores has communities available that fit this mold, giving you a place to put your feet up and enjoy the simple life.
This 11 story Mediterranean Style condominium building which was completed in 2006, is sure to impress. With only 33 units, each having three bedrooms, you will have not only the space you want but the privacy you deserve. With amenities including a fitness center, oceanfront heated pool, spa and garage parking, just to name a few, you have everything you need at your fingertips.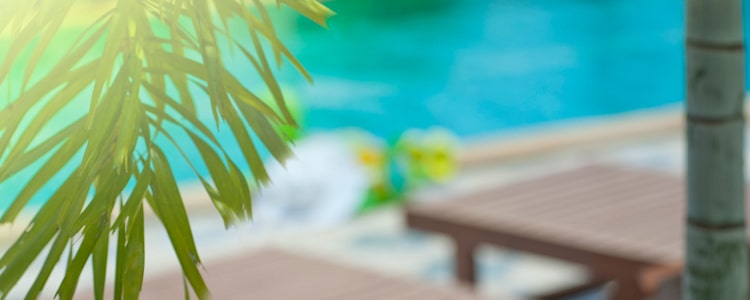 Built in the mid '90s, this affordable luxury Condominium comprises two separate towers, known commonly as North and South. Each building features two and three-bedroom units with a variety of floorplans to pick from. Among the many amenities, Cloverleaf has to offer are two outdoor pools, an indoor pool, hot tub, sauna, fitness room, large storage rooms and is conveniently located close to many shops and restaurants.
Located on approximately 2.5 oceanfront acres, Ocean Vistas Condominiums offer you luxury and amenities to suit anyone's lifestyle. Much like other similar Condominiums, Ocean Vistas has a vast array of amenities to offer. A luxurious conference room sits on the second floor, adjacent to the "Club Room," where residents can relax and enjoy each other's company before making their way out for the evening. A private pool, hot tub, common space, fitness center are other amenities Ocean Vistas offers.
The Aruba Condominiums is the newest condominium building to be built in approximately the last ten years, offering 60 oceanfront and 24 Ocean-view condos, giving residents the latest and most modern condos on the shore. The Aruba's amenities have been well thought out, giving their residents a luxurious and relaxing lifestyle with all the comforts you can imagine. With a heated oceanfront resort-style pool, state-of-the-art fitness center, storage units and underground parking, you will truly be living your best life.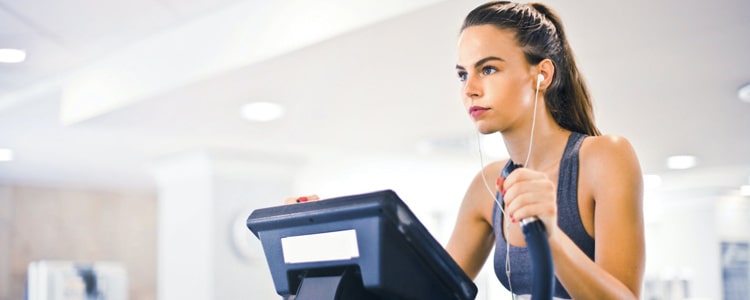 With 66 condominium buildings currently dotting Daytona Beach Shores, you won't have any problem finding that dream home or income property to suit your every need.
Education
Being a small coastal city, Daytona Beach Shores doesn't have any schools directly within the city limits, but there is a vast array of school choices just on the doorstep. Part of the Volusia County School district is composed of 45 elementary, 12 middle, and 9 high schools. Additionally, there are 9 alternative schools, 7 charter schools, and 7 post-secondary educational options to choose from.
Just to the West of Daytona Beach Shores sits Sweetwater Elementary School, one of the highest-rated elementary schools in the district. With above-average reading and writing test scores, and a 15:1 student to teacher ratio, Sweetwater is a great education choice.
Another great option, to the South of Daytona Beach Shores, sits Burns Science and Technology Charter School; this 5-star rated K-12 school's mission statement is straightforward; they offer a project-based, active learning environment encouraging students to think to achieve ambitious goals for their life critically.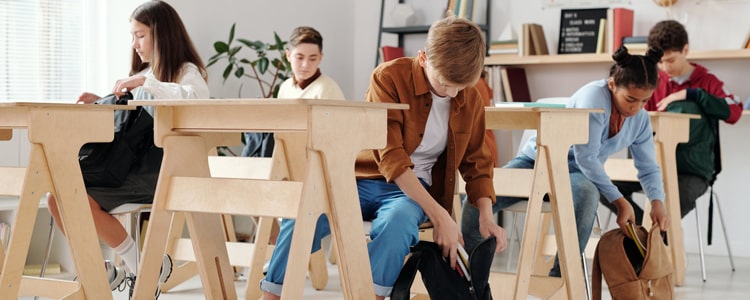 For those looking for a faith-based school option, Daytona Beach Christian Academy is a great option. Offering K-12, this small school aims to provide students with next-level education through a bible-based curriculum. Students get lots of one on one attention from teachers, who do everything in their power to ensure students reach their goals and dream during and after school.
After finishing Elementary and Secondary school, the choice of postsecondary options can be frustrating to charter. In the Daytona Beach Shores are several excellent options, including Daytona State College, Embry-Riddle Aeronautical University, Bethune-Cookman University and more, which will set students up for success for the rest of their lives.
With excellent school options just outside the city of Daytona Beach Shores, students can enjoy an active life living at the ocean while ensuring their education goals are met.
Unlimited Possibilities
Daytona Beach Shores really has everything you will ever need. From spending the day on the beach to enjoying a gourmet dinner on a patio, you are sure to have an exciting day. An outdoors dream, with endless possibilities for surfing, sunbathing, long walks on the beach if you like to be near the water, this is where you need to be.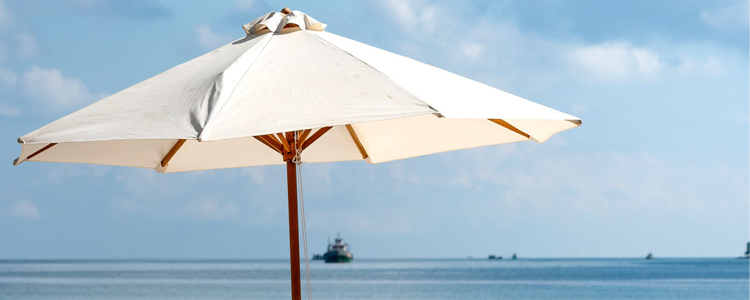 Not only do you get to live and spend every day in paradise, but Daytona Beach Shores is also surrounded by communities and activities that will keep you entertained day after day. Head North to Daytona International Speedway, take a tour of the most famous racetrack in the world. See where legendary drivers both have had the greatest and worst days of their lives. Head South and spend a day at Kennedy Space Centre, learning about some of the greatest feats man has ever made. Learn about the incredible steps it took for Neil Armstrong to land on the moon, remembering those who spent their careers to make this remarkable feat possible.
Things to do
With various things to do, Daytona Beach Shores offers a good mix of free and paid activities for residents and guests to take advantage of.
The Shores Community Center
The Community Center is the heart of the community, from getting all your municipal needs taken care of to activities; if it goes on in Daytona Beach Shores, the Community Center knows about it. The Community Center offers residents various classes to enjoy, such as music lessons, cards, and exercise classes. Within the Community Center, the activity room allows residents to stop by and play some table tennis, pool, cards and have a place to sit and talk about the day's events. Outside, six tennis courts are available to the public, including a bocce ball and shuffleboard court. The Community Center can be rented out for private parties, ceremonies, and gatherings. Stop in, talk to your neighbors, enjoy each other's company before taking on the day.
Golf
Daytona Beach Shores may be a small community, but as a destination city, golf is a must. In Daytona Beach Shores proper, nestled between condominium buildings, sits Oceans Golf Club. This privately owned, 13-hole Par 3 course, open to the public, will feed your golf needs but not take up your entire day. Just outside of Daytona Beach Shores sits all kinds of golf courses, from private to public, long and short; no matter what your skill level, there is a course for you. If mini golf is your thing, Daytona Beach Shores is home to some of the greatest mini-golf courses around; Congo River Golf or Pirate's Island Adventure Golf is sure to test your skills, fun for the entire family.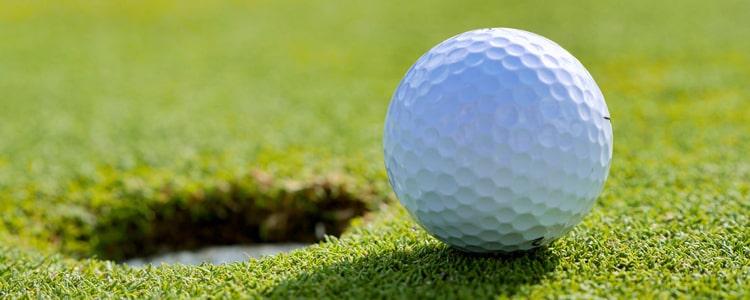 Parks
In any city, no matter how big or small, outdoor spaces, specifically public parks, are a must, and in Daytona Beach Shores, there are many great parks for people of all ages to relax in. Frank Rendon Park is a handicap-accessible beachfront park with picnic tables throughout for friends and family to enjoy in a safe, clean environment. Another one of the great parks in Daytona Beach Shores is Andrinopoulos Park, also known as Seaspray Park. It is another excellent clean, safe park where families can enjoy each other's company, play some games have a picnic, and enjoy life. Andrinopoulos Park and Beachcomber Park are intended to be the first trailhead of a future recreational trail planned through the city.
Water Activities
Being situated along the Atlantic Ocean, the possibilities for water activities are endless. Spend the day sunbathing, swimming, take a boat out into the Halifax River to the West and do some fishing, grab a kayak, canoe, explore the area while enjoying the sun. Deep-sea diving is an ever-growing activity, with charter companies abound to take you out on the ocean for the day. For those who want to kick it up a little, catch a wave and go surfing. For those who don't know how and want to learn, places like the Pure Life Surf School can teach you in no time. They provide a fun and relaxing environment to learn to surf, fun for all ages.
Before you know it the day will be over, but that just means, grab dinner, head to bed early, these activities and more will be waiting for you to do it all over again in the morning.
Around town
Daytona Beach, just to the North of Daytona Beach Shores, hosts two of the biggest events in Florida every year, the Daytona 500 and Bike Week. During these weeks tens of thousands of people visit the area, with a good number of people looking to stay in Daytona Beach Shores. The Shores are attractive to visitors with it being situated so close to Daytona Beach but being a place to escape the business. Take advantage of these great events yourself or use your property to generate income by renting it out.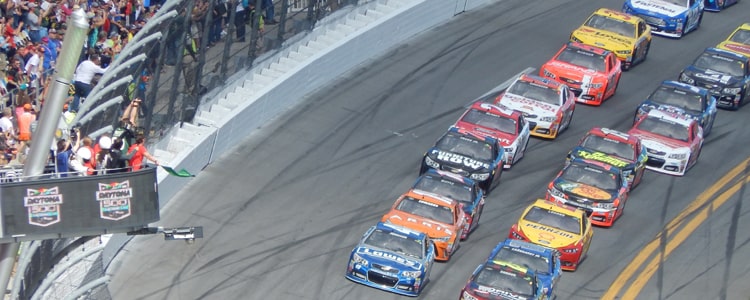 Dining and Shopping
Like any good oceanside community, great food and drink are a must, and Daytona Beach Shores does not disappoint. With all the food varieties under the sun, it won't take long before you are enjoying a gourmet meal while the sunsets and the cool ocean breeze flows. Restaurants such as Millie's Restaurant and Catering, Boondocks Restaurant, Caribbean Jack's, Pat's Riverfront Cafe and Aunt Catfish's to name a few, you taste buds will thank you. With numerous stops facing the ocean, enjoy a fireside drink while you talk the night away with friends and family.
Before and after eating, take in a local shop, explore what the area has to offer, no need to shop at a big box store, Daytona Beach Shores has everything you will need, from clothing shops, banks, souvenir shops and pharmacies.
Daytona Beach Shores is a place to call home, boasting beautiful sandy beaches, breathtaking views, fantastic real estate opportunities and endless activities. Daytona Beach Shores is sure to take your breath away, whether you are looking for a vacation home or a year-round property, it will not disappoint.
We provide specialists for every part of the sales process to ensure our customers receive world class service. This team of experienced real estate specialists know the industry, the diverse Florida markets we serve, and our organization well. Our primary focus is always on the buyers and sellers we serve, because we want to ensure your next real estate transaction is as easy as a day at the beach!
VIEW ALL HOMES FOR SALE IN DAYTONA BEACH SHORES, FL