Moving To & Living in Port Orange, Florida: The Definitive Guide [2022 Edition]
Posted by Heather Scofield on Monday, June 28, 2021 at 4:58 PM
By Heather Scofield / June 28, 2021
Comment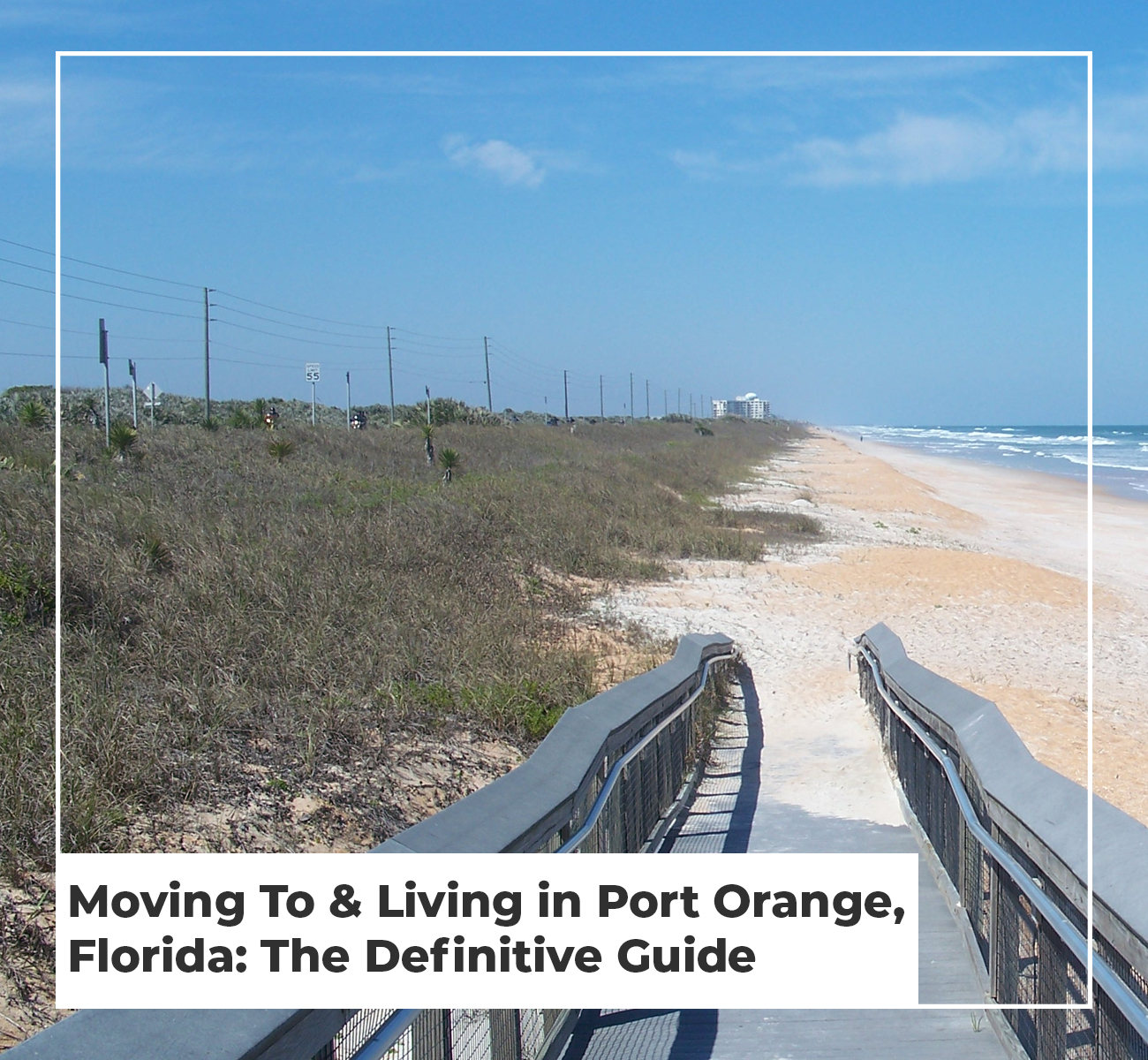 Port Orange is the perfect family-friendly City in Florida. Without the hustle and bustle of nearby Daytona Beach, 5 miles south, it maintains a quiet suburban feel. Often overlooked by bigger cities such as Orlando and many other east coast cities, this little gem offers many sights, activities, beaches, and waterfront recreation to explore for anyone looking to move and live in Port Orange.
They also deserve bragging rights for receiving the Tree City USA award for 34 consecutive years by the National Arbor Day Foundation.
Formerly known for its lumbar, citrus, farming and oystering, it is now a place where modern communities, commercial buildout and remnants of the past delicately blending different eras.
If you've decided to move to Port Orange, rest assured you made the right choice. Let's get into the nitty-gritty of everything there is to know about calling Port Orange your new hometown.
Port Orange in the Old Days

Port Orange has roots dating back to 1804. Settlers that occupied that area during the time were called the Timucuan and Seminole Indians. Patrick Dean cultivated citrus, sugar cane and indigo on 995 acres of fertile land called the Dunlawton Plantation. But in 1836, the Seminole Indians destroyed the plantation in the Second Seminole War. The Dunlawton Mill is still there today as the last remnants of that era.
Then, after the Civil War, in 1867, Dr. John Milton Hawks established Port Orange by bringing freed slaves to work for him in his sawmill situated west of the Halifax River. Unfortunately, in 1869, due to the failed attempts to cultivate the land, many colonists left, leaving behind the slaves. The small community of slaves that remained became known as Freemanville.
Port Orange Today
Port Orange is in Volusia County in Florida and can easily be reached by car through Interstate 95 and Highway 1. There are also options to enter Port Orange via plane - a small private airport called Spruce Creek Airport and via train - west of Port Orange, approximately 35 miles, is the southern Terminus in Sanford, Florida. Commuting in Port Orange takes an average of 21.8 minutes one-way, and many residents use their own vehicles.
Known for its impressive beaches and parks, Port Orange forms part of the Deltona-Daytona Beach-Ormond Beach, Florida Metropolitan Area. The population of Port Orange in 2010 was 55,000. With the substantial growth of 18.5%, the population now stands at over 66,000 residents today, with the median age being 46.2 - the perfect place to work, rest, enjoy, and start a family.
The weather is hot and humid as expected in the summers, with ocean breezes and thunderstorms bringing some reprieve from the heat. Winters are cool and not as humid. The best months of the year are March, April and November. Year-round pleasant temperatures mean Port Orange sees 227 days of sun per year.
Neighborhoods/Communities in Port Orange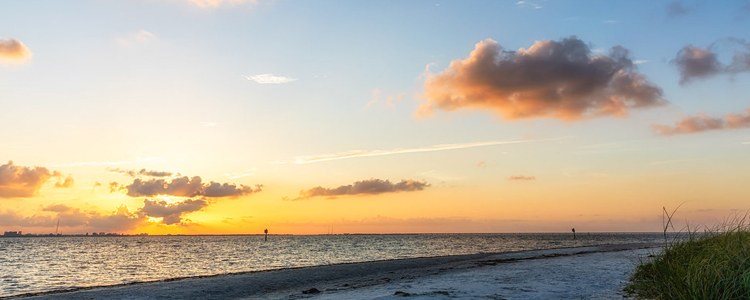 This medium-sized city on the coast has 12 distinct neighborhoods, each with its own unique attributes. The best communities to live in Port Orange include Grey Oaks, Port Orange Isles (East and West), Watersedge, Woodlands, Countryside, and Allandale/Harbor Oaks.
Grey Oaks is an upscale community in Port Orange, known for its large land properties and homes. It was one of the first gated communities in the area and is still gated today. Town Park is one of the most expensive and Allandale most affordable, having a median listing home price of $273,000.
Other neighborhoods that are popular include:
● Daytona Highridge Estates
● Teton Lane / Spruce Creek Circle
● Taylor Road / Peterson Lane
● S Ridgewood Avenue / Harbor Road
● S Clyde Morris Blvd / Forest Branch Drive
● City Center
● S Clyde Morris Blvd / Victoria Gardens Blvd
● S Clyde Morris Blvd / Dunlawton Avenue
Great place to Live with Lots To Do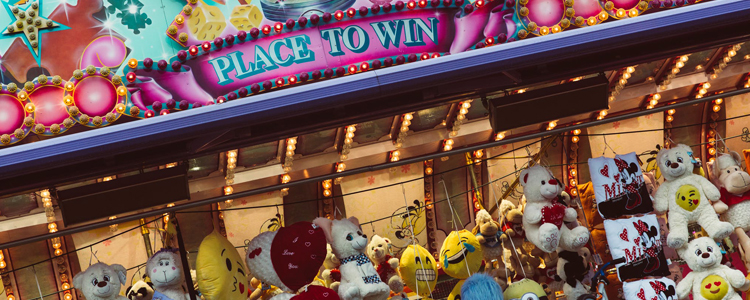 The highlight in Volusia is an annual event held in October, called Port Orange Family Days. It is the largest four-day event celebrating family and the quality of living in Port Orange. Held at the City Center Complex, it packs a punch with a carnival, business and nonprofit expo, children's games, a parade and food courts and other entertainment.

Other festivities held throughout the year include the Spring Fair in March that brings the carnival to town. In April, The large Port Orange Art Fest and the Lakeside Jazz Festival take place.
The River Park District on the southern section boasts many outdoor playgrounds, a splash park, picnic spots, restrooms, shaded areas and a trail way around the park. There are many options available for food and drink.
For the adventurists, the north side has a launch site for canoes, kayaks and paddleboards. It also has a new boardwalk, piers for fishing, a trail and restrooms. For public convenience, Sandy Point Progressive Sports is there to rent out equipment.
Top Tourist Attractions:
● Coyote Corner
● Dolphin Research Center
● Dixie Golf Center
● Big John's Burritos, and
● Port Orange City Hall
No one is left out as there is something for everyone. For the kids, there is the Port Orange Library located at the District Building. For golf enthusiasts, there is no shortage of options. The Port Orange Golf Club is a large golf course with many sand traps. Crane Lakes Golf and Country Club and The Golf Club at Cypress Head are also in Port Orange.
For those who prefer leisure, why not try one of the many parks that bathe Port Orange in green spaces:
Port Orange Fish Trap Park. Back in the 1900s, it was used for fishing and raising saltwater tarpons. You can catch a view of Lake Lemon as you stroll along the lagoon.
Spruce Creek Park is a three-mile walking and hiking trail surrounded by nature. At the end is a 15-foot observation tower overlooking the marsh area.
Sugar Mill Gardens is a botanical garden that you can enjoy from sunrise to sunset. It features an old sugar mill from the 16th-century.
If you are looking to go a little way out, why not try a scenic drive. The Lighthouse Loop is also popular with runners and cyclists and makes its way through the city of Port Orange, Ponce Inlet, and Daytona Beach Shores.
Shopping and Dining in Port Orange
With a total area of 28.7 square miles (74.3 km2) of which 26.6 square miles (69.0 km2) is land, Port Orange has no shortage of shopping malls in its city.
The Pavillion at Port Orange is your all-in-one stop featuring restaurants, retailers and 14-screen Hollywood Theaters.
Dunlawton Square was built in 1979, has a supermarket and Dollar General, restaurants and banks.
Park Place Plaza is an open-air shopping center.
Port Orange Plaza is also an open-air shopping center with an array of national and local retailers.
The top restaurants in Port Orange are:
● McKenna's Place Port Orange
● Aunt Catfish's on the River - serving American and Seafood
● Dustin's Bar-B-Q - American, Barbeque.
● Monterey Grill - American, Seafood
● Cinnamon Tree Cafe - Breakfast
● La Fiesta Mexican Cocina - Southwestern and Mexican food
● Malibu Beach Grill - Steakhouse
● San Diego Grill | Port Orange Restaurant - American, Bar
● Boondocks Restaurant - American, Bar
Population Demographics
Of all the families residing in Port Orange, 52.0% are married, 14.6% are divorced, 23.5% are married with kids, and 10.3% have kids and are single.
Minimally diverse, race in Port Orange is:
● White: 86.32%
● Black or African American: 5.85%
● Asian: 3.61%
● Two or more races: 2.17%
● Other race: 1.17%
● Native American: 0.86%
● Native Hawaiian or Pacific Islander: 0.02%
More than 80-90% of residents speak English. Of the 10% that speak other languages, 4.64% of the population speak Spanish.
Real estate in Port Orange
The real estate market in Port Orange has appreciated over the last couple of years, and with demand, it has now shifted to a seller's market. The average number of days for homes on the market is 43 days.
The majority of homes are single-family detached homes with a median age of 33 years. Recent stats have shown a 14.6% yearly increase to $325,000 in the median listing home price. The median home price is $242,400, with a median sold home price being $282K.
There is a wide variety of real estate styles and sizes available throughout Port Orange. Prospective homebuyers can find options which include entry-level bungalows to large estates, and about everything in between.
The majority of the residents of Port Orange own homes at a rate of ownership of 72.4%. However, 20.9% of the population are renters, with 1% of all homes and apartments available for rent. The median cost for rent is $1,161 per month.
Education in Port Orange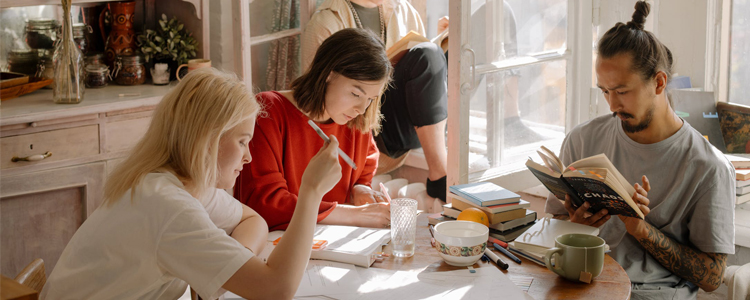 With a mature population and many of the adults of Port Orange holding a degree, their education system is top-rated by Greatschools based on measures such as academic performance and equity. Spruce Creek High School held its position for several years in the top 100 high schools in the nation. Port Orange has 31 schools that fall under the public school district Volusia County Schools. There are 7 Elementary schools, 14 Middle schools and 10 High schools. They also offer students the International Baccalaureate program.
Elementary schools
● Horizon Elementary School
● Spruce Creek Elementary School
● Sugar Mill Elementary School
● Cypress Creek Elementary School
● Sweetwater Elementary School
● Port Orange Elementary School
● South Daytona Elementary School
Middle schools
● Creekside Middle School
● Silver Sands Middle School
● Campbell Middle School
● David C. Hinson Sr. Middle School
● Deland Middle School
● Deltona Middle School
● Galaxy Middle School
● Heritage Middle School
● Holly Hill Middle School
● New Smyrna Beach Middle School
● Ormond Beach Middle School
● River Springs Middle School
● Southwestern Middle School
● T. Dewitt Taylor Middle-High
High schools
● Spruce Creek High School
● Atlantic High School
● Deland High School
● Deltona High School
● Mainland High School
● New Smyrna Beach High School
● Pine Ridge High School
● Seabreeze High School
● University High School
● T. Dewitt Taylor Middle-High
Port Orange has three private schools:
● Wise Independent Private School System
● Tlc Kids Care
● Montessori School Of Port Orange
Cost of Living, Healthcare and Crime
The overall cost of living in Port Orange is below the US average, with a rating of 97/100. 100 being the National average. The cost of living applies to health, housing, utilities, and transportation.
The community and residents of Port Orange and South Volusia County are fortunate to have exceptional and high-quality care from trained physicians and nurses of the Halifax Health Medical Center. The facility has 80 hospital beds, 8 ICU Beds, four operating theatres and 20 rooms in the emergency department. The medical center operates 24 hours a day and seven days a week and includes complete radiology and laboratory services.
The crime rate is also below the national average and varies by neighborhood with occasional thefts being the most commonly reported.
Economy and Job Market of Port Orange
Deciding to move to and live in Port Orange is a big decision. Factors such as the economy and job market of a city play a significant role in making this decision. It is comforting to know that the unemployment rate in Port Orange is 4.2%, below the US average, which is 6%. The forecast for future job growth is 43.4%.
Occupations representing more than 10% of the population include the following industries:
● Retail
● Education
● Healthcare
● Accommodation and food

Port Orange, Florida rankings by Best Places includes:
#66 2005 Best Places to Live
#78 Most Comfortable Summer Cities
#227 Best Green Cities
All in all, Port Orange is a beautiful, community-oriented city that along with its stunning scenery offers a high quality of life. Newcomers can look forward to the area's idyllic weather, sundrenched beaches, ample amenities and exceptional school systems. Port Orange is the type of community that draws buyers in, at first sight, many of who are left wondering why they waiting so long to come.
We provide specialists for every part of the sales process to ensure our customers receive world class service. This team of experienced real estate specialists know the industry, the diverse Florida markets we serve, and our organization well. Our primary focus is always on the buyers and sellers we serve, because we want to ensure your next real estate transaction is as easy as a day at the beach!
View All Homes For Sale in Port Orange, FL