Our Solutions Around the Pool Home Shortage
Posted by Ron Wysocarski on Wednesday, May 18, 2022 at 11:43 AM
By Ron Wysocarski / May 18, 2022
Comment
It seems like every year, the pool homes in our market in the Port Orange and Daytona Beach area get snatched up quicker and quicker. Pool homes are a hot topic in our area and a great investment to own a home with one. So if you're on the hunt for a pool home and having trouble finding one, broker Ron Wysocarski with Wyse Home Team Realty has some solutions for you!
Join a community with a Pool
There are a lot of benefits to owning your own pool, but it can be costly. Many neighborhoods have community pool memberships available. This is a great option if you're looking for pool access without all the hassle of maintaining your own pool. Some community pools even have poolside bars - talk about summertime fun!
While community pool memberships can be a great option for pool access, there are downsides to consider. Community pools may have limited hours of operation and may be crowded during peak times. You also won't have as much control over the pool area, so if you're looking for a more private pool experience, a pool at your own home may be a better option.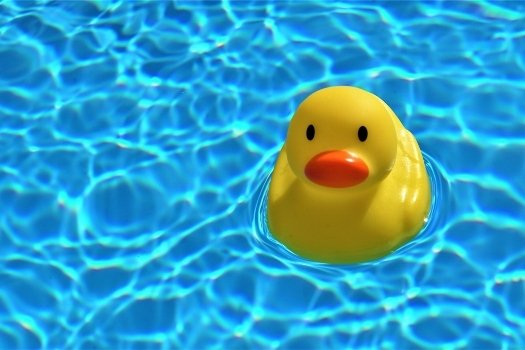 Build a Pool at Your New Home
If you're planning on buying a new home, you may be able to include a pool in your plans! Building a pool can take anywhere from 6 months to a year, but it's definitely worth the wait and provides a private experience. Not only will you have a beautiful pool to enjoy, but your property value will increase as well. Plus, you'll get to design the pool of your dreams!
The cost of owning a pool can be significant, from the initial investment in the pool itself to the ongoing maintenance costs. In addition, pool owners need to have enough space around their pool to meet local safety requirements.
All of these factor into the cost of owning a pool, but with any pool home your value is almost guaranteed to increase when you go to sell your property.
Jump in a Lake! (not really)
Ron's favorite solution is to just jump into a lake! Who says swimming with turtles can't be fun?
*We do not recommend doing this*
Let Us Help You Find Your Next Pool Home
Whether you're looking to build a pool or find a home with one nearby, we can help you find the perfect pool home for your needs. At Wyse Home Team Realty, we specialize in pool homes in the Port Orange and Daytona Beach area. Give us a call today or visit our website to start your search. We can't wait to help you find your perfect pool home! Visit our website or give us a call today to get started.