5 Reasons To Move to Pelican Bay, Daytona Beach
Posted by Asterisk Marketing on Friday, September 24, 2021 at 9:25 AM
By Asterisk Marketing / September 24, 2021
Comment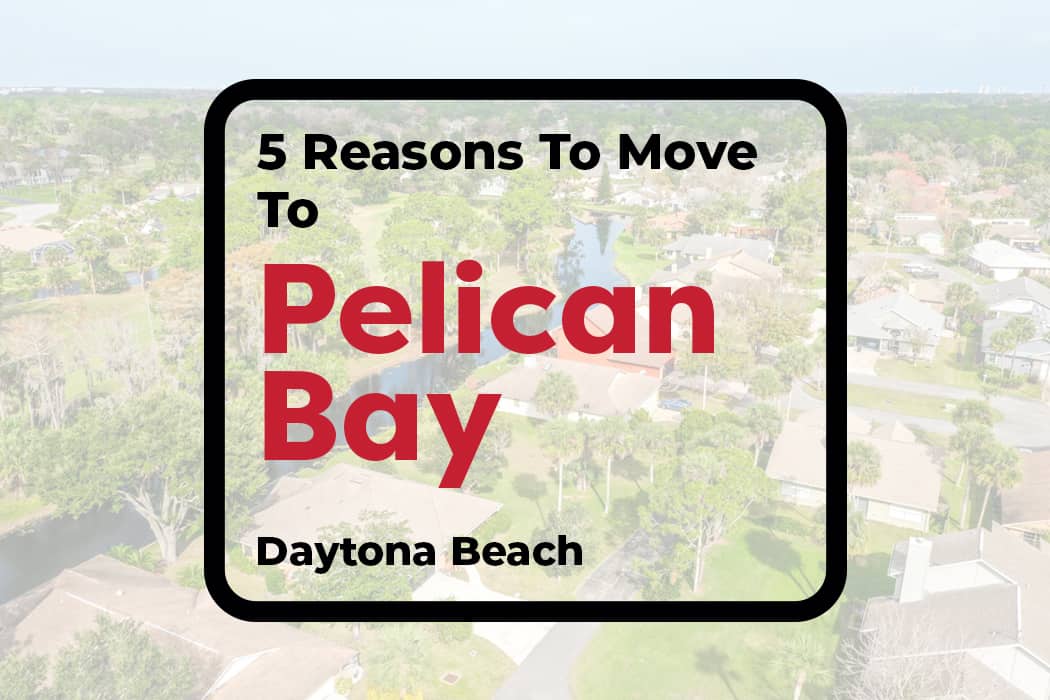 Pelican Bay is a gated community that is located in Daytona Beach. With over 1,800 homes that are attached or single-family homes, this thriving neighborhood boasts world-class amenities that have an 18-hole golf course, tennis courts, clubhouse, and an outdoor pool.
If you are lucky enough to call Pelican Bay your home, you will have the Atlantic Coast in your backyard which gives you plenty of outdoor water recreational activities. The homeowners association in Pelican Bay takes care of all the outdoor maintenance and the common grounds which makes it super convenient.
It comes as no surprise that Pelican Bay is a favorite place for people looking to relocate to Daytona Beach. With its prime location and world-class amenities, once you live in Pelican Bay, you would not want to leave.
Read along as we discuss the top five reasons why moving to Pelican Bay is a great idea.
1. The homes are beautifully built and spacious
The homes in Pelican Bay were built between 1980 to 2006 with interior square footage ranging from 1,000 to 4,000 square feet. You will have a lot of options in this development and you will find a home that is the right size for your and your family.
The single-family homes have 2-4 bedrooms while the attached homes have 1-2 bedrooms. When it comes to craftsmanship, these homes are built to last and exude a sense of elegance. With countertop granite, vaulted ceilings, and private pools, each nook, and cranny of the homes are carefully designed and thought of which brings about a homey and classic feel.
There are also condominiums and apartment complexes in Pelican Bay. These high-rises are prime real estate because they will give you the best views overlooking the beautiful bay down below.
The beauty of each home is undeniable especially if you are indoors but the true beauty lies outside with some homes having stunning views of the lake or the golf course.
2. There are so many things to do in Pelican Bay Daytona Beach
Pelican Bay is a short 15-minute drive from Daytona Beach which makes it convenient for residents to go to Daytona for shopping, dining, and other recreational activities. When you are in Daytona Beach, you will find something to do regardless of what you are looking for.
The main attraction of Daytona Beach is the NASCAR races, if you are not a racing fan, there are a lot more activities and adventures that you can go on regardless if you are doing it on your own, with family, or friends.
Here is a list of the top attractions that you should check out if you are in Daytona Beach:
Daytona Beach is known worldwide and people come here to enjoy the 23-mile sandy beach that has great weather all year round. The Daytona Beach water is inviting and tempting. You will surely want to jump in and cool off especially in the warm Florida weather. This beach is one of the best beaches in the state and it is easy to see why.
Daytona Beach has a world-famous boardwalk that has restaurants, shopping, and amusement. The Boardwalk is a family-friendly establishment that will surely bring entertainment to all people of all ages. Other than the boardwalk, 10 parks are located throughout Daytona Beach.
Daytona International Speedway
This speedway is NASCAR's home and is the biggest and most famous attraction that Daytona Beach has to offer. The grounds can hold up to 125,000 fans and racing enthusiasts. Racing activities and events are held all year round in the speedway.
If you personally like racing cars, the Speedway is one attraction that you should not miss. Besides NASCAR, the speedway also has tours and interactive race car experiences.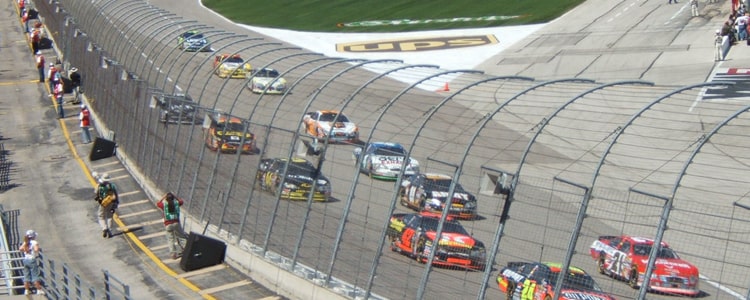 Daytona Pier and Boardwalk
The Daytona Beach boardwalk is the centerpiece of any Daytona Beach experience. Built-in 1938 and located close to Main Street, the boardwalk and pier have a lot of activities that cater to all ages. Some of the fun amenities that you can explore are the Ferris Wheel and go-kart racing. There are also free events and concerts throughout the year.
The Jackie Robinson ballpark is not only for baseball fans but history lovers out there. To put it in context, Jackie Robinson is the first African-American professional baseball player in the USA. Jackie played in this same stadium and this ballpark is home to Daytona Beach's minor league baseball team, the Daytona Tortugas.
Built by John B. Stetson in 1886, this mansion is considered Florida's first home of luxury. The home was built with the most elegant details in mind, with interior carvings, wooden floors, glass panes, and fine art that accentuates the whole mansion.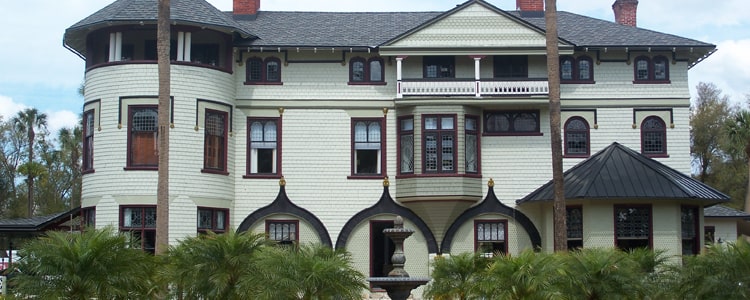 If you want to add more history to this mansion, Thomas Edison built the electrical system and Henry Flagler manufactured the railroad that leads directly to the home. You can visit the mansion all year round and guided tours are available. Come in during the holidays and you will see the whole mansion decked out with festive ornaments and lights.
When it comes to parks and recreation, Pelican Bay has a lot to offer if you enjoy spending time with family outdoors or just being out in nature. Here are some of the parks that are worth checking out in the area:
Reed Canal Park
Magnolia Park
Blaine O'Neal Park
Southwinds Soccer Complex
Henry Lee Park
Honor Park
The food and dining scene in Pelican Bay is truly unique and one of a kind. If you are looking for a sumptuous quick bite or an elegant, fine dining experience unlike any other, you will surely find it here. Here are some of the restaurants that are worth checking out in Pelican Bay:
Leanh's Chinese Restaurant
After Body Meals
Lan Lamoon Authentic Thai Bistro
For shopping aficionados, Pelican Bay has a plethora of shopping options that will surely make you shop until you drop. From shopping malls to retail stores and unique shops, you will find whatever it is that you are looking for in Pelican Bay. Here are some of the shopping places that you can peruse while in Pelican Bay:
Shops at Beville Road
Volusia Square
Daytona Promenade
Daytona Plaza
One Daytona
The Pavilion at Point Orange
3. Pelican Bay is extremely kid-friendly
People oftentimes refer to Florida as a retirement state because a lot of retirees move into this state to settle down. Even if the state has a lot of retirees, it doesn't mean that it doesn't have activities for kids and families who have school-age children.
Pelican Bay is super safe and a great place for kids to grow up in. Kids spend a lot of their time outdoors in Pelican Bay because there are a lot of activities to do. This area has a lot of kid-friendly activities such as:
Beach activities - Kids will love dolphin sightings, manatees on the shoreline, and turtles.
Canoes and sailboat rentals for residents and guests
Teach your kids how to fish from the beach or boardwalk near Clam Bay
Tennis lessons are available in the Tennis Centers and classes are available for all ages
Bicycling
The main community center offers classes, activities, and sports that the whole family can enjoy
4. Pelican Bay is affordable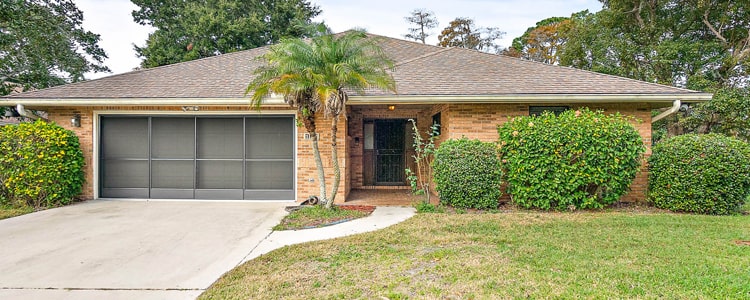 With a median housing sales price in the lower end of $200,000, Pelican Bay is extremely affordable compared to other areas in Florida. A lot of people who live in higher cost of living areas like California and New York are moving to Florida because of the lower cost of living and home affordability.
Pelican Bay is cheaper but that doesn't mean that the amenities are lackluster. All the amenities and surrounding areas are easily accessible and convenient. Most of the restaurants and shopping places are a short drive away.
5. The Golfing scene is world-class
The Club at Pelican Bay is an extraordinary club and the golf course is reason enough to make you want to move to the community. With an 18-hole golf course that hosts PGA tours and golfing legends, this Pelican Bay golf course is truly one-of-a-kind.
The Club at Pelican Bay was built in 1980 and is one of the most sought-after golf destinations in the whole world. There is a two-story clubhouse that houses restaurants and a spa and fitness center.
Pelican Bay is truly a magical place especially if you are looking for your next landing place. With a ton of amenities from golfing, kids' activities, shopping, and dining, you will surely not have idle time in this area as you will get busy exploring every nook and cranny of Pelican Bay.
If you are considering a move to Pelican Bay, contact Wyse Home Team Realty today! Our group of real estate professionals is local experts who can help you find the home of your dreams. We will take the stress out of purchasing a home and we will be with you from start to finish until you move into your new home.
VIEW ALL HOMES FOR SALE IN PELICAN BAY, DAYTONA BEACH