Renting vs Buying a House: Which Is Better?
Posted by Kristofer Impallomeni on Thursday, June 23, 2022 at 11:36 AM
By Kristofer Impallomeni / June 23, 2022
Comment
Many would agree that buying a house has never been an easy decision. Lots of major factors should be taken into consideration. Lifestyle, location, and familial status are some of those things. Then there's the monetary issue. Buying a house seems to be more expensive and complicated lately. Thus, the reason why people are considering renting instead. So which move is smarter? What is the difference between renting and buying a house?
While renting a home looks more practical nowadays, the unfortunate truth is that no matter how long you pay for the rent or how much you have already spent on it, the value you will be getting is absolutely zero. Owning a house, on the other hand, gives you value that will most of the time be worth all the money you have paid for.
So, if you are thinking of renting instead of buying a home in order to save money, you will be excited to find out that there are ways to acquire your own home without having to produce a massive amount of money.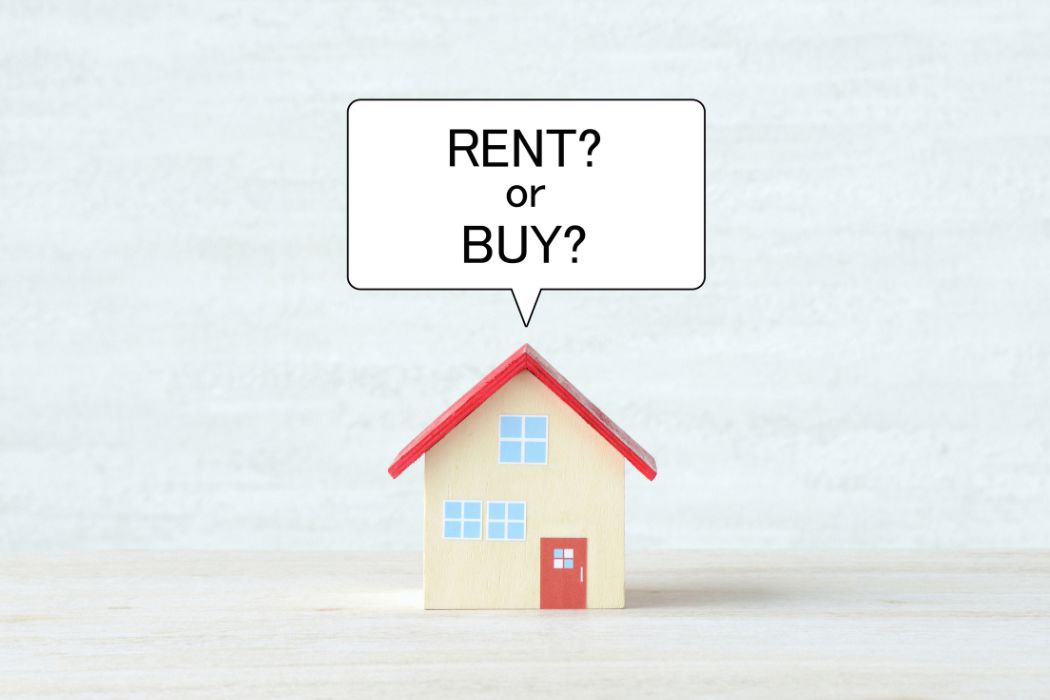 The Difference Between Renting or Buying a House
Times have changed drastically over the last few years. The market has been down, prices have increased and economic deflation has been felt all over the world. As a result, prices of houses and other properties have increased exponentially compared to the last couple of years. Many people in these current times fear the idea of buying a house.
People are intimidated by the interest rates of the market. What they don't realize is that no matter how high the interest is, whether it has gone up to 5% or even 6%, there is undeniably a significant value that they will be getting as they acquire a house of their own. At the end of the day, they get to have valuable property and investment.
On the other hand, renting has become more attractive as it may seem cheaper and simpler. But the opposite can be said about it. No matter how cheap the rent is, it gives you an interest rate of 100%. Yes, you read it right, 100%. Why? Because, like what was stated earlier, you get absolutely no value from it. The house that you are renting is obviously not going to be yours and none of your money spent on rent will return to you.
Another fact that you need to know in deciding what is better between renting or buying a house is that the interest rates are still relatively low compared to way back 15 years ago when there were interest rates of 8% or even higher. Also, buying a three-bedroom house is cheaper than renting the same type of house in the same area. Therefore, it is a no-brainer that buying a house is far better than renting.
What is the Smart Thing to Do?
Maybe at this moment, you are currently working on being qualified for a mortgage, saving up for a down payment, or saving up for the closing cost. There are options that will enable you to purchase a house without being financially strained.
Renting While You Save For a House Purchase

– While renting, be sure to set aside money that would be enough for the down payment of the property you want so that in the following year, you can be a purchaser in the market.

Look For a Housing Program That Offers Very Low Downpayment

– Some people are unaware that there are options like this in the market. There are programs that require only a menial 4% downpayment or none at all. This could mean that you can purchase a house this year instead of renting now to save for a house the next year. This is a great opportunity to save money for the mortgage while you also save for another purchase the following year.
Owning a house will always be better, more practical, and more valuable than renting a house. No matter what year it is, or what the economic situation is, there is always value in buying a home that you call your own. Look thoroughly into the market and you will discover that there are many options for you that will make buying a house within your reach and capacity.
Contact Our Professionals With Questions
If you are looking to have even more questions answered or are struggling with the difficult decision to buy versus rent, reach out to us at (386) 871-7697! Our licensed real estate agents will be there for you to explain the pros and cons of each decision.