Start Your Engines...Roar At The 24
Posted by Ron Wysocarski on Tuesday, January 25, 2022 at 3:18 PM
By Ron Wysocarski / January 25, 2022
Comment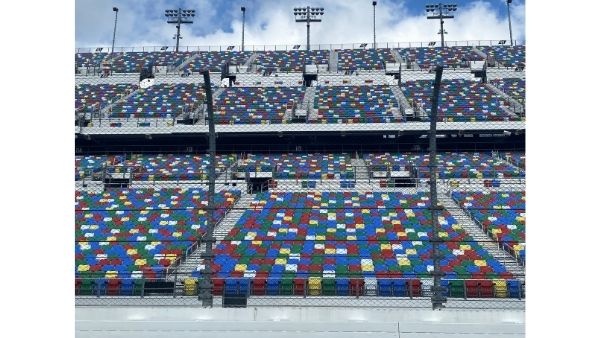 The historic 60th anniversary of the Rolex 24 is this weekend at Daytona International Speedway. The Rolex originated as a three-hour race in 1962 and has evolved into one of the most prestigious sports car races and world-class competition. There will be 61 cars in the field, the most entrants in 8 years, with 5 different classes and race disciplines.
The Rolex 24, 2022 opens the IMSA Weathertech Sportscar Championship season. And to kick off the season and celebrate the 60th running of the Rolex 24, IMSA has named six legendary drivers to the honorary role of Grand Marshal to commemorate the anniversary. Those having the honor: Mario Andretti, Hurley Haywood, Scott Pruett, Bobby Wahal, Jack Roush, and Wayne Taylor. These champions will be giving the "Start Your Engines" command for this epic race.
Wayne Taylor Racing, the 2021 Rolex 24 winning team, landed the pole position at Sunday's 'Roar Before the 24' qualifying race. Wayne Taylor's son Ricky Taylor and Filipe Albuquerque drivers for the #10 Konica Minolta Acura ARX-05, impressively led the team after starting from the last position following a technicality.
The Rolex 24 green flag drops Saturday afternoon at 1:40 pm. The action will continue throughout the night into the morning and wrap up Sunday afternoon at 1:40 pm. Here's hoping you can make it to the track to catch some of the around-the-clock racing action.
Lap count of 833 is from the Rolex 2021 winner.