The Advantages of Solar Homes
Posted by Mica Morales on Friday, June 23, 2023 at 9:34:57 AM
By Mica Morales / June 23, 2023
Comment
Solar energy for your home is the buzz of the town and for a good reason. The number of American households generating their power with solar energy has grown exponentially; a whopping 4 million households already have it. This makes the electric grid more dependable and helps homeowners save money and add value to their homes. Discover the top benefits of residential solar. Discover why it's an excellent idea for your home!
While a solar home may not be for everybody, it is always a great idea to consider this house setup and the advantages that it can bring. If you plan to have a solar home, you should learn more about it here.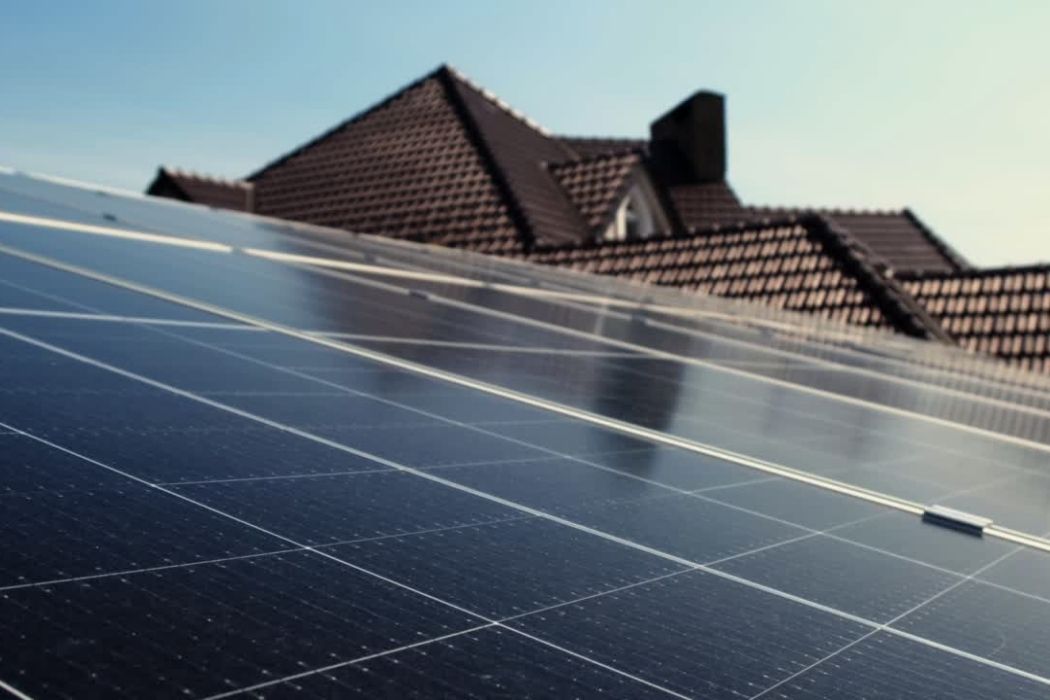 Solar Panel Have Become More Affordable
Did you know installing solar panels in your home is more affordable than ever? Thanks to the federal residential solar tax credit, you can claim a generous 30% tax credit on the cost of your solar system when you file your income taxes. However, it's essential to act fast and install your solar panels by January 1, 2033, before the tax credit decreases to 26%.
In addition to tax credits, various financing options are available to help you purchase your solar system without breaking the bank. With low monthly payments, you can enjoy the benefits of solar power while saving money on utility bills. Don't miss out on this opportunity to save - switch to solar today!
Are you tired of high utility bills and looking for a cost-effective solution? Solar energy is the answer! Not only can it help you cut down your monthly expenses, but it's also a wise investment that'll benefit you for years to come.
The savings you'll enjoy with solar energy will depend on several factors, such as your electricity consumption, the size of your solar energy system, and its power-generating capacity. But here's the best part - you can also lease a third-party-owned system that allows you to host it on your rooftop and purchase back the electricity generated at a discounted rate. This not only saves you money, but it also locks in your electricity rates for years to come.
Keep Your House Pools Warm for More Months
With a solar system home setup, you can swim in your backyard pool for months. Get ready to make a splash all year round! While summer is a popular time for swimming in the pool, heating costs can add up during colder months. Don't worry - there's a solution that won't break the bank! By setting up a solar system at home, you can enjoy your pool for more months without worrying about expensive heating costs. Keep your swimsuits on and read on to learn how to extend your pool season with a solar system at home.
Keep the Lights on When Power is Down
Don't be left in the dark during a power outage. Own your power by harnessing the energy of the sun with solar panels. You can enjoy electricity even when the grid is down by pairing them with a battery storage system, also known as solar-plus-storage. You'll no longer have to worry about inclement weather or time of day. Plus, the advancements in battery technology and energy storage incentives make owning your power even more accessible to households nationwide. Invest in your control and never be without electricity again.
Increase Your Home Value
Installing solar panels could raise the value of your home. According to a study by the Berkeley National Laboratory, solar systems are seen as upgrades on par with fancy kitchen remodel or converted basements. Home buyers nationwide are willing to pay a premium for homes with average-sized solar arrays. Third-party-owned systems may not always add value, but prepaid leases can occasionally have a positive impact. Invest in solar energy and watch your home's worth soar!
Solar Systems are Adaptable To Any Climate
Did you know solar panels can generate electricity with just one thing - sunshine? Even during winter, there's enough sunlight to power the average American home. So, whether you live in sunny Florida or snowy Alaska, solar panels are a viable choice!
The U.S. Department of Energy's Solar Energy Technologies Office (SETO) understands that weather can be a significant concern for solar panels. That's why they've funded five Regional Test Centers across the country, located in different climates, to ensure that panels are up to the challenge. So, you can rest assured that your solar panels will perform at their best no matter where you live.
You Can Live Anywhere and Go to Solar
Are you a homeowner or a city dweller? Either way, you can benefit from Community Solar! Don't worry about the installation costs or location—shared solar arrays can be placed on your roof or offsite. By splitting the costs among all participants, everyone can buy into the renewable energy system at a level that suits their budget. Plus, if you move, your share can be negotiated into the sale of your property! Harness the power of solar energy quickly and affordably with Community Solar.
Are You Planning on Changing to a Solar Home
We can give you more information about the advantages and costs of a solar home. Leave us a message at www.ronsellsthebeach.com, our website, or call us at (386) 871-7697. We will be happy to answer any questions about solar homes.