The Utlimate Guide To Buying A Condo in Daytona Beach
Posted by Wyse Home Team Realty on Wednesday, August 16, 2023 at 4:09 PM
By Wyse Home Team Realty / August 16, 2023
Comment
When it comes to finding a perfect blend of sunny beaches, vibrant entertainment, and a laid-back lifestyle, Daytona Beach, Florida, emerges as a top contender. With its stunning oceanfront views and a plethora of attractions, it's no wonder that buying a condo in Daytona Beach is an enticing prospect. In this comprehensive guide, we'll walk you through the process of purchasing a condo in this beautiful coastal city, from understanding the market trends to navigating the legal intricacies.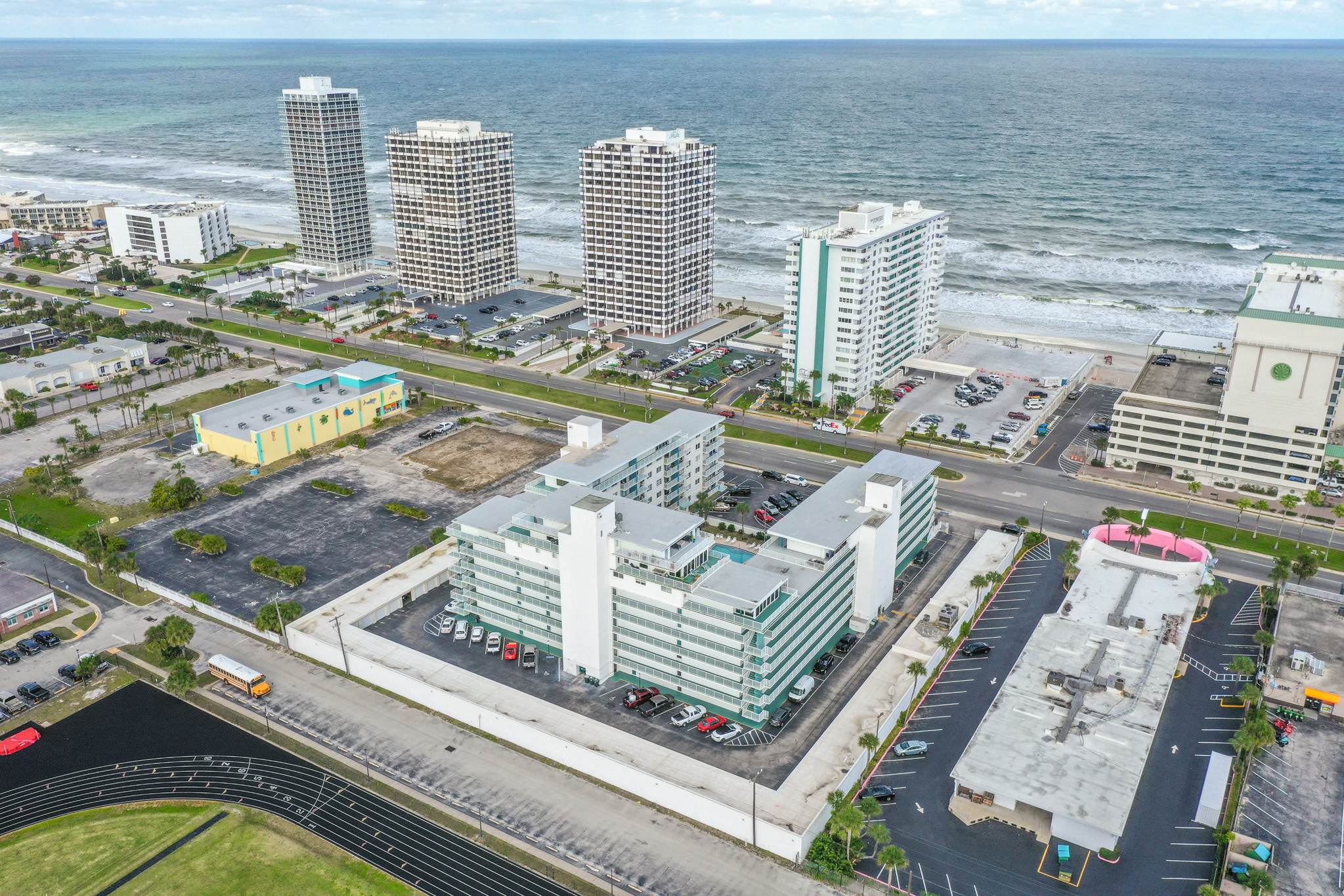 Why Choose Daytona Beach, FL?
Nestled along the Atlantic coast, Daytona Beach boasts an irresistible combination of pristine beaches, world-famous motorsports events, and a thriving arts scene. From the iconic Daytona International Speedway to the Ponce de Leon Inlet Lighthouse, this city offers an array of activities for residents and visitors alike. Choosing to buy a condo here means investing in a lifestyle that balances relaxation and excitement.
Understanding the Daytona Beach Condo Market: Before delving into the buying process, it's crucial to comprehend the current market trends in Daytona Beach. The city's real estate market is dynamic, with factors such as location, condo amenities, and proximity to the beach influencing property values. Consulting local real estate reports and working with a knowledgeable real estate agent can provide you with insights into the best neighborhoods and condo complexes that align with your preferences and budget.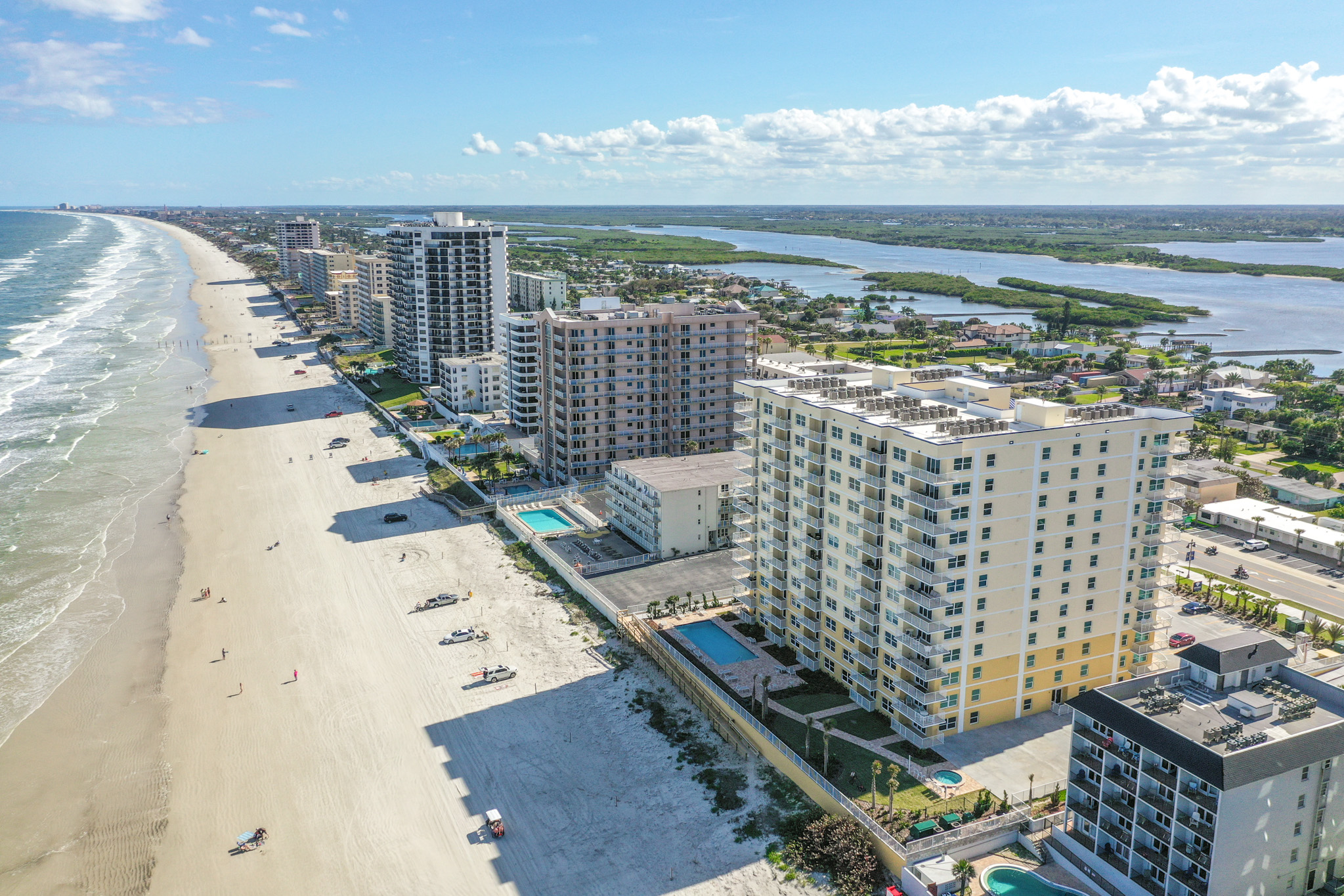 Benefits of Condo Living:
Condominiums offer a unique living experience, particularly in a city like Daytona Beach. Some of the advantages include:
Amenities: Many condo complexes offer amenities such as swimming pools, fitness centers, and communal spaces, enhancing your quality of life.
Low Maintenance: Condo associations typically handle exterior maintenance and repairs, allowing you to enjoy a carefree lifestyle.
Security: Gated entrances and security personnel provide an added layer of safety, making condos an excellent option for those seeking peace of mind.
Community: Condo living often fosters a sense of community, making it easier to connect with neighbors and participate in social activities.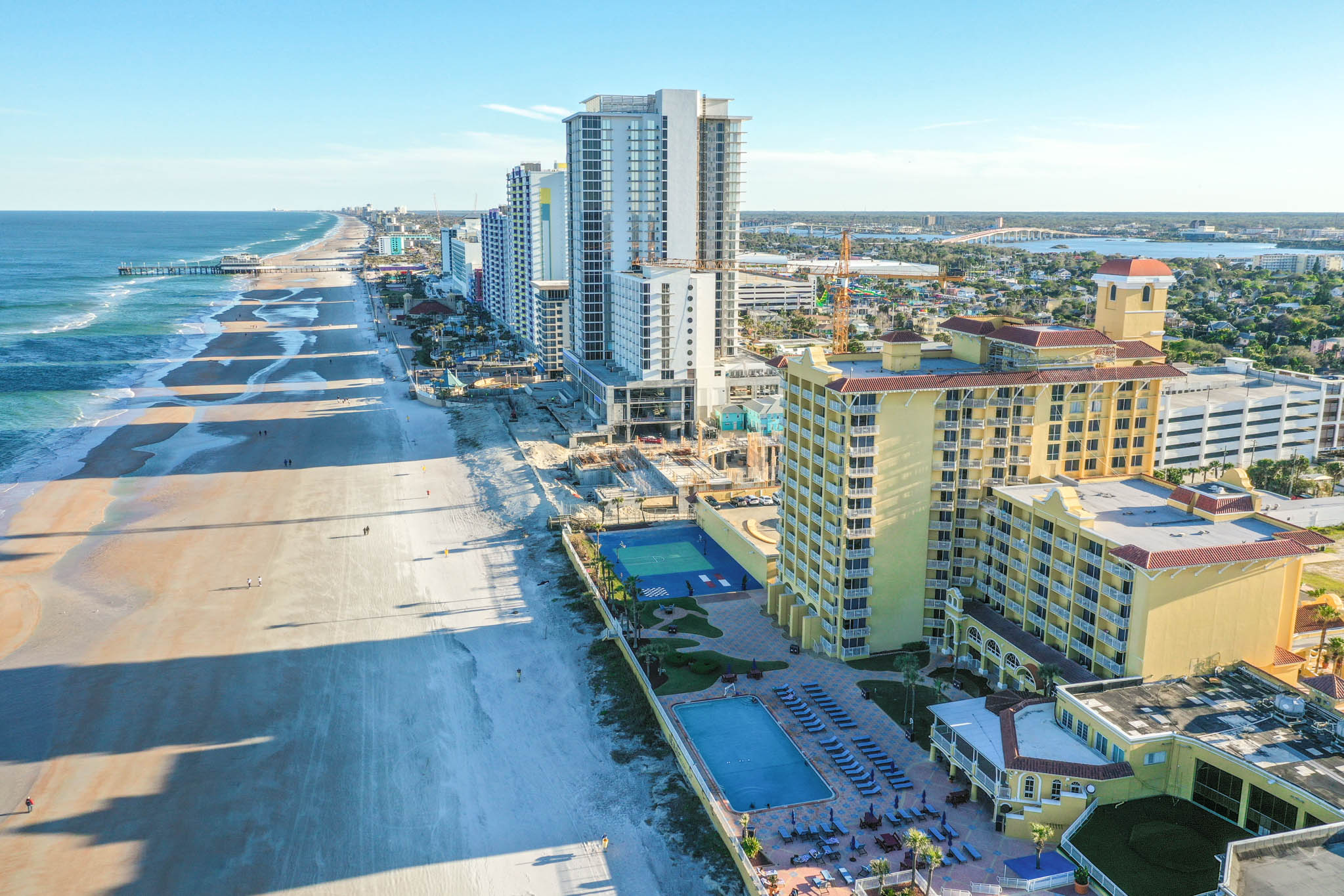 Steps to Buying a Condo in Daytona Beach:
1. Determine Your Budget: Establishing a budget is the foundation of your condo buying journey. Consider not only the purchase price but also monthly association fees, property taxes, and potential renovation costs.
2. Pre-Qualify for a Mortgage: Getting pre-approved or pre-qualfied for a mortgage is essential. It gives you a clear understanding of how much you can afford and demonstrates your seriousness to sellers, many of which require a prequalification letter to even view the condo.
3. Find a Knowledgeable Real Estate Agent: A local real estate agent familiar with the Daytona Beach market can be your greatest asset. They can help you identify suitable properties, negotiate offers, and navigate the paperwork. Wyse Home Team Realty has been the local condo experts for more than a decade. Because there are so many, and they are all so very different, many local real estate agents aren't super knowledgeable about the buildings, their policies, and whether or not a bank will finance a mortgage for them. We REQUIRE our agents to spend their first several months with our company learning the ins and outs of Daytona Beach area condo complexes and their financeability.
4. Explore Neighborhoods: Daytona Beach offers a range of coastal and inland neighborhoods, each with its own charm. Whether you prefer oceanfront living or a quieter suburban setting, your agent can guide you to areas that match your lifestyle.
5. Property Viewings: Touring potential condos allows you to visualize yourself living there. Pay attention to aspects such as the view, layout, and proximity to amenities.
6. Due Diligence: Before making an offer, conduct thorough due diligence. Review the condo association's rules, regulations, and financial health. Our agents will also assist in helping you identify issues or concerns that could come up during the escrow period, and we will track down all the documents your lender requires. This step can sometimes feel a little tedious, but it protects you and ensures there are no surprises down the road. And we do most of the work, to ensure your condo buying experience is what our motto promises... a buying experience "as easy as a day at the beach!"
7. Make an Offer: Work with your Wyse real estate agent to craft a competitive yet reasonable offer based on comparable sales in the area. Negotiations may follow before arriving at a mutually acceptable price. We will work to ensure you get the BEST POSSIBLE DEAL on your new condo!
8. Inspection and Appraisal: Upon offer acceptance, schedule a professional inspection to uncover any potential issues. An appraisal will also be conducted to assess the property's value for you and your lender. Occasionally, this step can result in additional negotiations, based on the findings.
9. Finalize the Purchase: With a successful inspection and appraisal, you can move forward with finalizing the purchase. Our contract coordinators and the title company for the transaction will be guilding you through the necessary paperwork.
10. Closing: At the closing, you'll sign all the required documents, pay any closing costs or down payments that may be due, and you will receive the keys to your new Daytona Beach condo, as well as all the community amenities!
Conclusion:
Buying a condo in Daytona Beach, FL, offers not only a piece of prime real estate but also an opportunity to embrace a lifestyle that blends relaxation with entertainment. By understanding the market, working with professionals, and taking each step thoughtfully, you'll be well on your way to owning a slice of paradise in this charming coastal city. So, whether you're seeking a vacation retreat or a permanent residence, Daytona Beach's condo market holds a wealth of options waiting to be explored.