Tips for Buying a Vacation Condo In Daytona Beach
Posted by Ron Wysocarski on Tuesday, November 5, 2019 at 2:07 PM
By Ron Wysocarski / November 5, 2019
Comment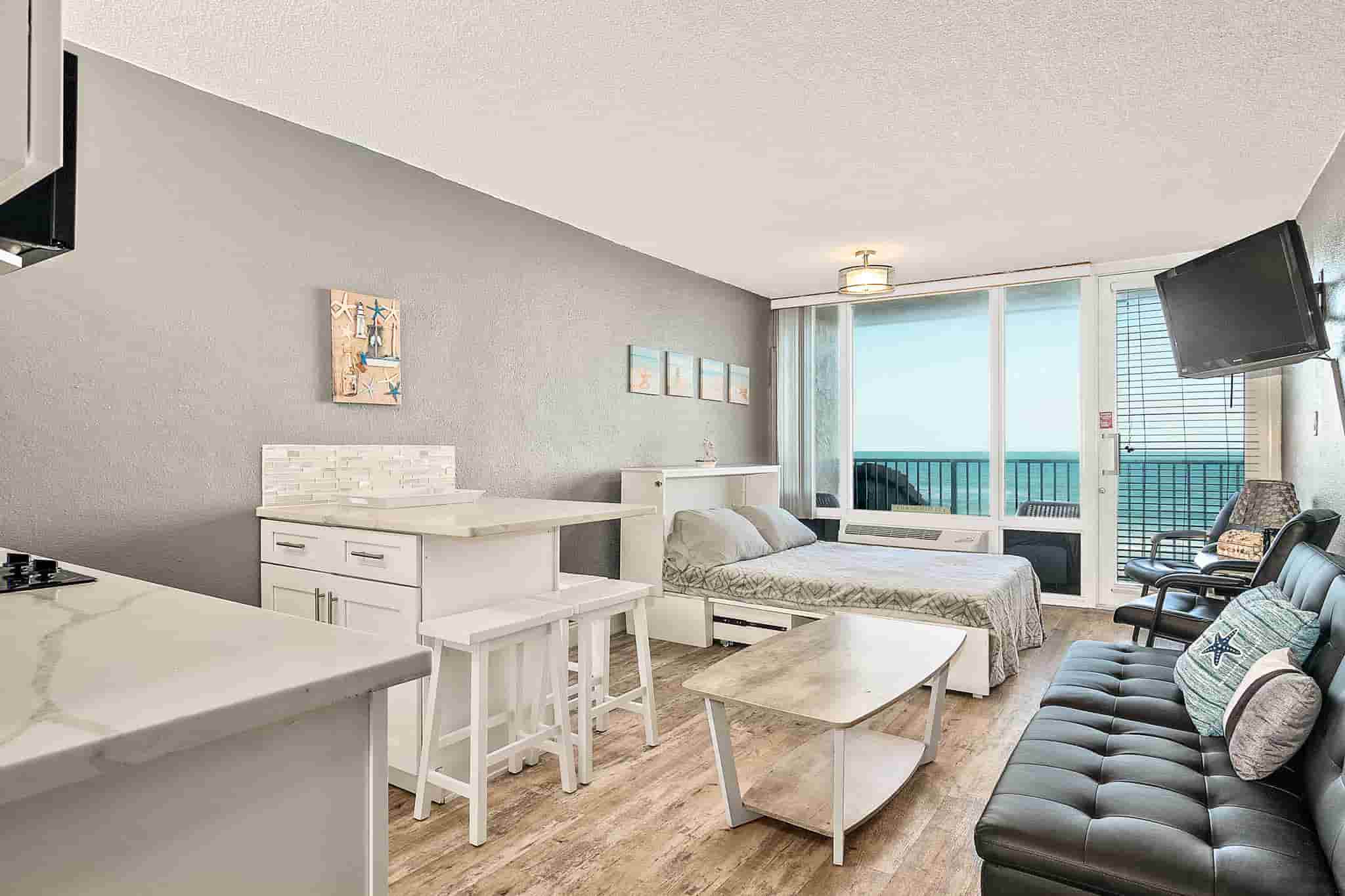 Vacationers and snow birds from around the world LOVE to spend time in Daytona Beach.
And why wouldn't they? I mean, there's the weather for starters. Who wouldn't love to spend their winters golfing in the sunshine and lounging by the pool? Plus, the beaches are beautiful. And special. Because we're famous for letting cars DRIVE on our beaches. The area is home to famous surfing cities, world renown golf courses, Race Weeks & NASCAR's Daytona 500 race, Bike Weeks, art festivals, classic car shows, food festivals, conventions... the list is miles long.
In fact, many love the Daytona Beach area so much that owning property here is a sound investment that spares them the hassle and high expenses of long or frequent hotel stays. Most seasonal residents and vacation home owners nestle their investments in the hundreds of condo complexes that line the Atlantic Ocean shores. In these buildings, there are no yard to mow and owners often get access to excellent resort amenities. Plus, management is around to keep an eye on things when they're away, and some complexes will even handle renting and maintaining the unit for seasonal owners when they're away.
But there are a few things to know before you buy a vacation home here. If you've fallen in love with Daytona Beach and are considering investing in a condo to make your stays here more predictable... or maybe even for the purpose of a money-making investment... here are a few tips that may help you find the right condo investment:
Monthly Fees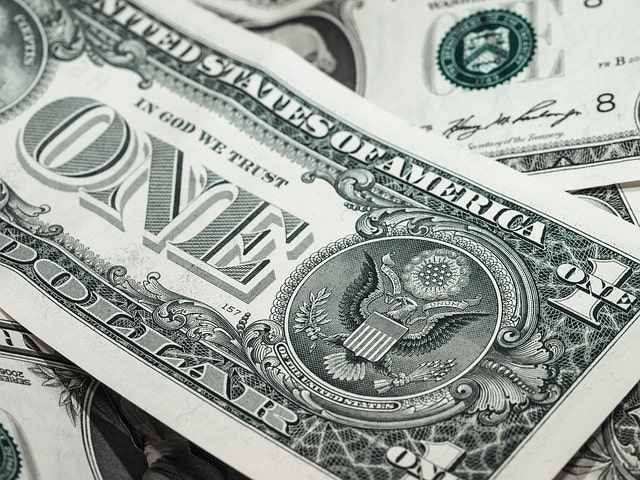 It's not uncommon for buyers to forget about the monthly association fees most condo owners must pay when setting their budgets. When setting your budget, don't forget to allocate this important sum. Otherwise, unexpected monthly fees could put you over the top of what you can afford. Condo fees in this area can range anywhere from $100 per month to over $1,000 per month. But there's more than just a dollar amount to consider when it comes to association fees. You must also consider what each condo's fees will cover. While some association fees can seem high at first, buyers often find there's great bang for their buck as the fees cover some or all of the unit's utility bills, or offer an enormous array of class y amenities rivaling expensive attractions that would otherwise cost them.
Complex Finances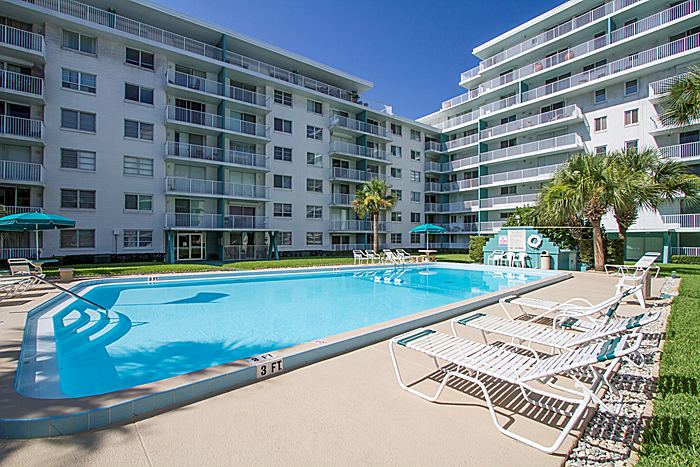 Ensure you've chosen a complex with an association that's prepared for the future with strong finances and ample reserve funds. Condo buyers often go to great lengths to find a unit they like and set their budget. But if a complex's association doesn't have strong enough reserves to cover things like roof replacements, pool repairs, and elevator maintenance, monthly fees could spike higher than expected. Or worse, a special assessment could be instated, where all condo unit owners are expected to pay their portion of the repair costs UP FRONT. Look for strong association reserves, or set aside some money to cover unexpected assessments or fee increases. And inquire about existing or outstanding assessments on units you're considering.
Insurance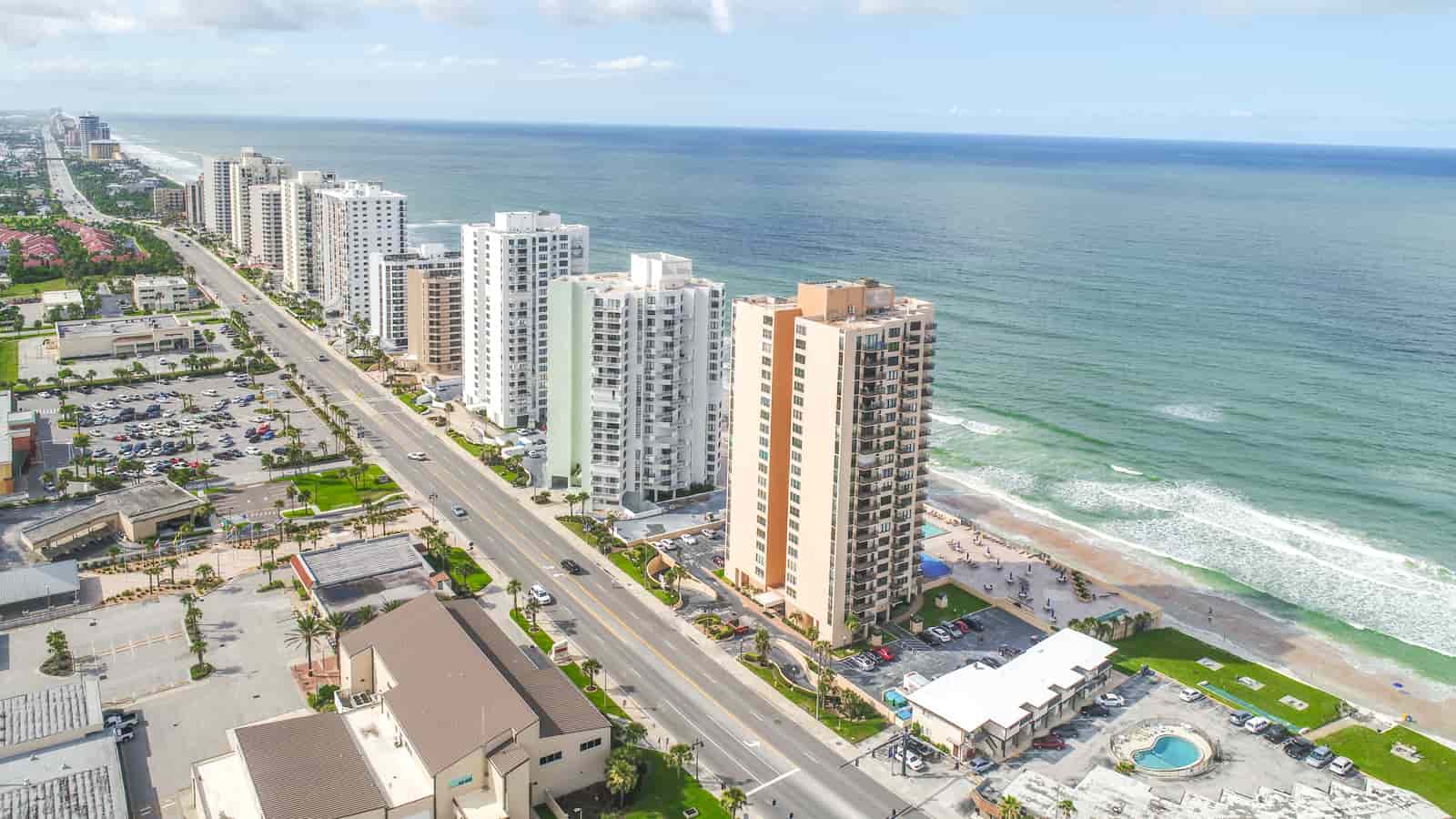 Property insurance costs can vary wildly in Florida with all of its beaches, rivers and barrier islands.. and yes, those occasional hurricanes. Costs can vary from one insurance company to another... as well as from one condo location to another. It's always a smart idea to get a few rough estimates or quotes on the condo you're considering buying so you know how your purchase might affect your budget. We suggest you give one or more of your current insurance carriers a call to get their quotes. Our clients also receive a free homeowners insurance quote from Full Circle Insurance when working with us to purchase a home or condo. This will give you an opportunity to calculate a likely cost range for your insurance, as well as to compare available coverages and rates for the condo you are considering.
Design and Amenities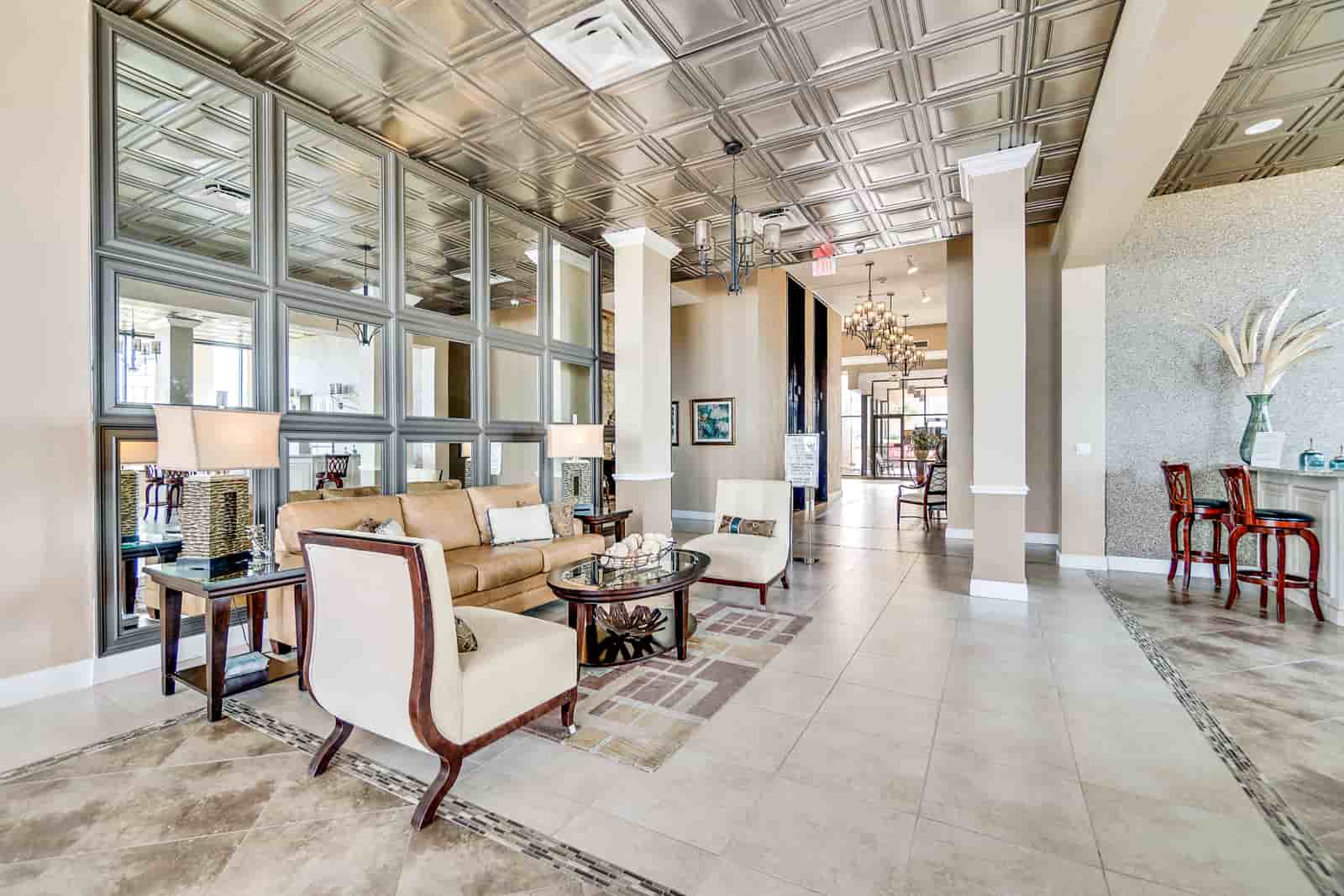 As you begin your search for your dream condo vacation home, you may feel drawn to a certain building style or design. Maybe you like a towering resort-style complex filled with fancy amenities. Or you could be considering a small, low-profile building with fewer neighbors and stairs. While these features will affect your living experience, they also could affect your budget. The bigger and fancier the building and its amenities, the more expensive the maintenance and repair for that building will be. Similarly, while a smaller building might mean fewer repairs, there are fewer owners who will share the cost of big repairs when they arise. It never hurts to inquire about the complex's most recent repairs their effects unit owners in terms of assessments or increased fees.
The Beach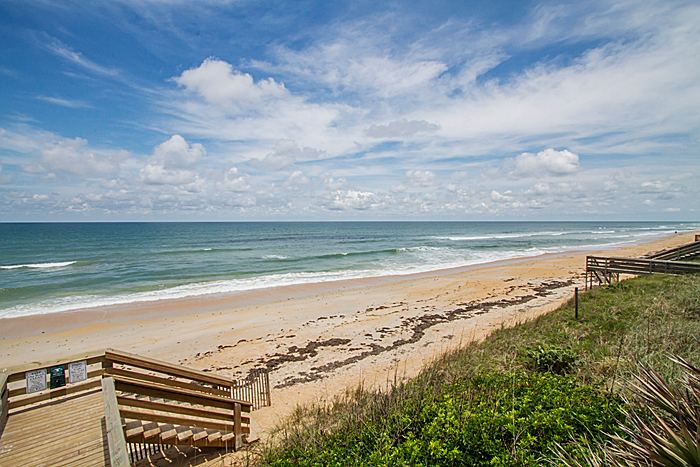 If you are looking to purchase a condo along the Volusia or Flagler County coastlines, the beach conditions in the areas you are searching is a key consideration. Our area beaches are incredibly diverse, offering buyers many different kinds of beach environments and lifestyles to choose from.
Think about how the sand feels between your toes. In the Daytona Beach area, the sands are soft, but often quite packed due to years of cars traversing the beaches. Meanwhile, along the northern and southern edges of Volusia County, near the Ormond Beach and New Smyrna Beach areas, the sand tends to be softer and fluffier. And the sands in Flagler County around the Flagler Beach and Palm Coast areas tend to be much more colorful and a bit courser, lined with broken Coquina shells.
Consider your thoughts about beach driving. Some areas are closed to vehicle traffic while other areas are famous for the beach driving. You'll have to consider whether you want a busy beach filled with cars, activity, events and fun, or something more serene and free of motor vehicles.
Mull over your favorite ways to enjoy the beach. What's most important? Do you want a big sandy area for beach volley ball and sandcastles? Or maybe you'd prefer more water and waves, and you care less about the sand. Do you want to take Fido along on your beach strolls? Do you need wild white capped waves to surf? Do you want a front row seat to nature's action with views of dolphins swimming, birds gliding, and sea turtles nesting?
Some areas have a wide swath of sand for you to play and lounge on, while other beach areas are much more narrow. Some beaches permit pets, while others prohibit them. Some area's have a strong surf that's great for riding white capped waves. Other areas offer a gentler tide for splashing with the kiddos or beachside bike rides. There are area's boasting manned life guard stations, and areas unwatched. There are sea turtle protection areas and beach areas developed specifically for action-packed tourist attractions.
Help is Here
As you can see, there's a great deal of things to consider when buying a vacation condo in the greater Daytona Beach area. And it's often difficult, if not impossible, to find all the answers you'll need with searches on the internet or in the information offered in MLS listings posted online. That's why a knowledgeable real estate agent who specializes in beach condo sales in the area is critical to ensuring you get THE RIGHT CONDO that meets all of your needs and offers you the vacation experience you desire.
When you're ready to take the leap and buy that beach vacation condo you've been dreaming of, give us a call at 386-871-7697. Our condo experts will be happy to help you sift through the hundreds of complexes and thousands of condo listings along our beaches to narrow your search to the ones that best meet your needs, budget and the lifestyle you desire.