Where Will The Baby Boomers Retire?
Posted by Ron Wysocarski on Wednesday, October 23, 2019 at 12:34 PM
By Ron Wysocarski / October 23, 2019
Comment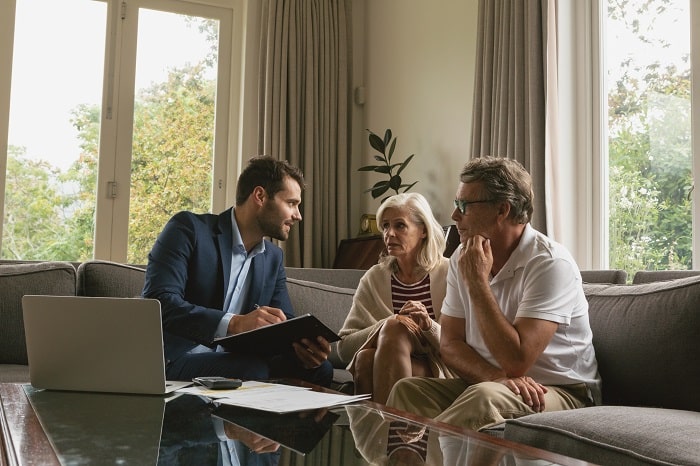 Where will the baby boomers live during retirement? That's a great question, one that needs to be sorted out before the giant generation is all living on fixed incomes!
According to a recent article by the Florida Realtors Association, the number of homes headed by a person age 65 or older rose by 14 percent to 31 million, between 2012 to 2017. And a report just released by Harvard University's Joint Center for Housing Studies (JCHS), said we can expect the group of people age 65+ to comprise about 34 percent of the nation's population within the next 20 years.
We knew it was coming, just as we knew the also-enormous Millennial generation would hit the housing market like a fast moving flood. Like their younger counterparts, the baby boomers are going to need affordable housing... and a lot of it. And we know the dynamics of the homes headed by retired population has changed, with more single households where retirees are living alone and more multi-generational homes where retirees are settled in with their children or other younger family members.
Single households rise: The share of older adults living alone tends to rise sharply with age, the report notes. Single-family older households reached 57% among those in their 80s or older.
As it stands, "the aging of the baby boomers is projected to boost the number of single-person households age 80 and over to 10.1 million," the report said.
Between 2007 and 2017, the number of individuals age 65 and over living in households with at least one adult relative of another generation rose to 9.8 million or 20% of the nation's older population.
What's more, the report found that most of our elderly are living in detached single-family homes, many of which are 40+ years old and facing a fair amount of maintenance needs those owners can't easily provide.
Of course, owning their home is better than renting. Real estate is an important piece of financing retirement for many families. The key is building more homes and condos that will help to address some of the challenges of maintaining a home during the later years of one's life.
Increasingly, builders and developers are rising to the challenge, creative active lifestyle communities that can lift some burdens of home maintenance while promoting a sense of community that makes living single safer and more fulfilling.
And since Florida has always been a popular spot among retirees thanks to its temperate climate and affordable housing costs, builders here have a keen eye on the real estate changes that are needed in the years to come. Of course, many of the Daytona Beach area's hundreds of condo complexes offer a low-maintenance lifestyle that's perfect for retirees. And local developers are starting to create more 55+ and maintenance-free communities for those who prefer a singe family home, townhome, or duplex. In fact, many of Wyse Home Team Realty's clients who know they want to retire in a single family home are buying into these new active lifestyle communities NOW, while the cost of entry is affordable. Because there's real concern that when the influx of retiring Baby Boomers starts to take hold, high demand could definitely drive up housing prices for popular 55+ and maintenance-free communities in the Daytona Beach area.
Are you nearing retirement, or already there? Would you like to learn more about some of the great 55+ and maintenance-free communities the area? Give us a call! We'd be happy to show you some of the popular spots for retirees and discuss the differences between them. Call 386-871-7697 today!