The Cost of Waiting For the Prices To Come Down
Posted by Mica Morales on Friday, September 23, 2022 at 9:00 AM
By Mica Morales / September 23, 2022
Comment
One of the major reasons why consumers wait to buy something is that they are waiting for the price to drop. Consumers in real estate are no different. Homebuyers wait until the house prices have decreased. Do you think this is ideal? Will prices come down? And also, what can be the cost of waiting for it to happen?
According to recent market reports, there are no signs of a price drop in the foreseeable future. Waiting will most likely do you more harm than good. The best thing to do is look for a house that you like that suits your budget, get qualified for a mortgage, and go with the purchase. The bottom line is, don't wait for the prices to come down.
Reasons Why the Prices Will Not Come Down
The data from market reports don't lie. It informs us that property prices will like to remain or even go higher until the near future.
Low Inventory and High Demand
Having a low inventory of goods and high demand is the opposite ingredient of a market price reduction. According to recent real estate data, fewer houses are available nowadays compared to a couple of years ago. You also have more people buying houses recently. This status will tell you that prices will not come down anytime soon.
Real Estate Market Remains Solid
Any product under a solid market retains its value and anything that retains its value does not dive into a price reduction. The real estate market remains strong after the recession, economic inflation, and pandemic.
Inflated House Prices Make Some Buyers Think That Prices Has Come Down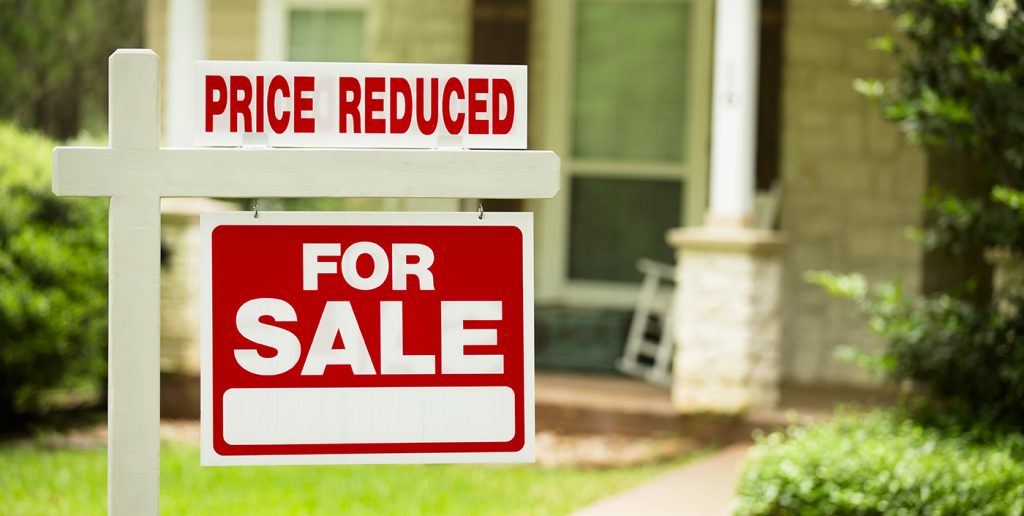 One of the techniques that sellers do to gain more profit is to price their products at a higher rate than their market value. If the product is not selling, then they will drop the prices to attract buyers. As this also happens in reality, homebuyers think that the market prices for homes have already gone down. The reality is, those homes were just sold at an inflated price and the seller just decided to lower the price with its real value. They will sometimes inform buyers that they are selling at a discounted rate to make it appear that the buyer is in for a good deal.
What Waiting Might Cost You
You might think that waiting will not do you any harm or might not cost you anything. Unfortunately, it might cost you greatly and more than you realize.
Increase in Interest Rates
Interest rates have been increasing year after year. If you will go into financing, then it's not going to do you any favor. Let's say the prices did come down by 5%. Sounds great, right? Not really. Even though there is a %5 price decrease, the interest rates have gone up by 1%, still you will be paying more for your house purchase.
2. Increase in Interest Rates and Increase in Price
This scenario will be more frustrating than the former one. We have established that interest rates are continually increasing. Aside from that, there is a possibility that the prices will go up if the low supply and high demand continue. This does not do any good for homebuyers and you will surely regret waiting for home prices to come down.
3. Staying Longer in a House That Doesn't Suit You
The majority of homebuyers have compelling reasons why they are buying a new house. It might be the need for a relocation due to a job, starting a family, having a bigger family or the surrounding is no longer conducive to the kind of lifestyle that the owners have. Imagine making yourself uncomfortable by staying in the house only to find out later that prices have not dropped. This will truly be a disappointing turn of events.
4. Delays in Plans
While having delays in life is not the end of the world, it can still have a negative impact on you and your family. It might have a domino effect and delay other important plans as well. In this scenario, the wait for the prices to drop will surely not be worth it.
As tempting as it is to delay buying a home and wait for the prices to come down, market reports should be taken seriously. As the market remains strong, the inventory stays low and demands are getting higher, waiting will cost significantly. Be smart, search for your dream home and find a way to get a great deal right now.
Need to know more about the market?
If you want to buy a house and you have questions about where the market stands, you can reach us at your most convenient time. Give us a call at (386) 871-7697 or leave us a message thru www.ronsellsthebeach.com. We will be happy to be of service to you and assist you with your concerns.