First-Time Home Buyers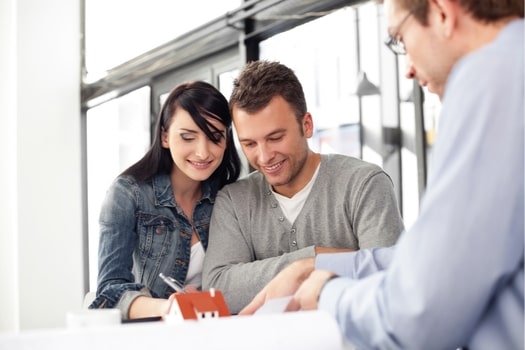 Owning a home may be your dream, but in order for the purchase to be the happy and satisfying experience it was meant to be, you need to ensure that you are financially and mentally prepared for the responsibilities that come with it.
Some people have a notion that home ownership is like renting, but with the power to have pets and paint the walls whatever color you like. However, while these privileges come with ownership, so do the responsibilities of a mortgage, taxes and home maintenance. Preparing for home ownership requires taking stock of your finances and your expectations.
Start by asking yourself some basic questions.
Are you ready to buy?

Owning your own home is about more than just being able to decorate any way you like; it's about being prepared to maintain your home over the years, realizing that part of your income and time will go towards repairs and maintenance. It's about being willing to take the risks of home ownership with a realistic expectation of the rewards.
How much can you afford to spend on a home?

It can be discouraging to find that your salary won't stretch as far as the home you want to own. However, sacrificing too much of your income on the mortgage can very quickly make home ownership a burden rather than a point of pride. It's better to buy a modest home now and look at purchasing your "dream home" in a few years.
What is your debt-to-income ratio?

This is something that lenders take very seriously. Your overall debt should not be more than 40% of your income, and your housing debt should not be more than 32%. What 32% of your income will buy depends on where you want to live. In some areas, it might buy a very comfortable residence and a nice piece of land. In other areas, you might be lucky to land a tiny studio condo.
What do you want?

Do you like the idea of cleaning your own gutters? Do you shudder at the thought of lawn care? Would you rather just pay a fee every month and have everything done for you? Would obeying rules about when you can have your garbage cans out bother you, or do you want to live in a neighborhood where everything is 'just so'? The answers to these questions can help you and your agent narrow down the search for the right type of property for you.
After you've worked through those questions, there are a few more details to attend to.
Here are some next steps you can take on your journey to purchase your first home in the Daytona Beach area:
Get Pre-Qualified: Head to your bank or local mortgage broker and find out how much money they estimate you can afford to spend.
Get Pre-Approved: This is different than pre-qualified. In this process, you actually APPLY for a mortgage and receive a commitment from the lender. This makes your offer on homes more attractive to sellers. It shows you're a serious buyer for that property. Costs for pre-approval are generally nominal and often you can pay those fees when you close your loan.
Make Wish Lists: Make 2 lists, actually. The first should include items you must have (i.e., the number of bedrooms and bathrooms, accessibility needs if those apply, etc.). The second list is your wishes, things you would like to have (pool, fenced yard, upgraded kitchen). And digest this list with a good dose of reality that aligns with your budget and the homes on the market in that budget. The truth is, most first-time buyers barely get whats on their "must have" list, and end up making many compromises on their "wish list." Still, having these lists done and on hand can help you stay focused on what you are looking for.
Hire a Good Real Estate Agent: Without your own agent, you may end up working with the seller's agent. It's always a good idea to hire someone who's focused on your best interests in the home buying process, from start to finish.
Once these aspects of the process are complete. It's time to begin the home search.
While out on showings and as you prepare your first offer, here are some additional tips:
Focus & Organization: In a convenient location, keep handy the items that will assist you in maximizing your home search efforts. Such items may include your wish lists, pen and notebook for taking notes during showings (this can help if the process gets long and you find your memories of homes are becoming a bit muddled), a folder to keep listing flyers, etc.)
Imagine A Blank Slate: When touring homes, it's important to envision them empty, and with your design style and furniture. Are the rooms laid out to fit your needs? Will your furniture fit? Is there enough light? It's important to look beyond the wall colors, furniture and design that the current owners have in place.
Keep An Open Mind: Your heart can play an important role in the home buying process, but your must take care to also think with your head. Does this home really meet your needs? Is there something about this home that makes it illogical for your lifestyle? With thousands of homes for sale in the Daytona Beach area, there's no need to make a decision that you could regret later.
Protect Yourself: Money spent to ensure the home satisfies your expections is money well spent. And it could save you big in the long run. Be sure to:
Have your agent include inspection & mortgage contingencies in your written offer.
Pay for a home inspection by a professional home inspector.
Have one final look by requesting a second walk-through to take place within 24 hours of closing. (Make sure everything is still in good condition and that no changes were made that were not part of the agreement. (For example, missing or changed appliances or fixtures, etc.)
All the above may seem rather overwhelming. But we're here to help you attend to these details. We won't let you forget the important stuff! Please contact us directly to discuss any of these matters in further detail, any time!
Daytona Beach Oceanfront Properties
September 29, 2023