In Escrow: Now What?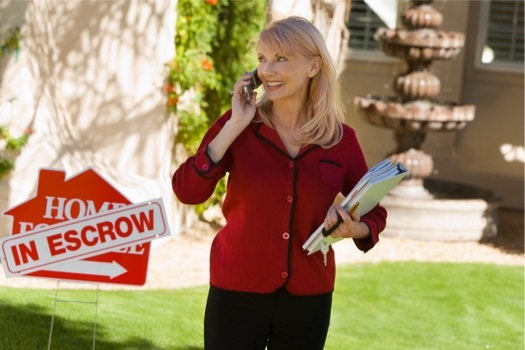 Congratulations, you've made an offer on some real estate and the seller accepted. Now you are "in escrow" or "under contract" on your way to owning your very own home! The next 30 days or so can be a bit overwhelming. There are numerous tasks you'll be asked to complete, and there tends to be a bit of waiting involved as well. But the process is nothing to be afraid of! This is the time when all the important "t's" are crossed and "i's" are dotted in your real estate deal.
Here's what you need to know about the escrow process and what comes next.
Escrow deposit
You will need to make an escrow payment to the escrow or settlement company that's been designated to hold your deposit money and coordinate much of the activity that goes on during the escrow period, including the closing. (This deposit check may also be held by an attorney or in the broker's trust account.) Assuming the sale goes through, this money will be applied to the purchase price of the home. If for any reason the sale falls through, you may be entitled to receive some or all of your deposit back, depending on the circumstances.
Escrow Period
The period that you are "in escrow" is often 30 days, but may be longer or shorter. During this time, each item specified in the contract must be completed satisfactorily. By the time you have opened escrow, you have come to an agreement with the seller on the closing date and the contingencies. Each contract is different, but most include the following: 1. Inspection contingency: this should be completed as soon as possible after the contract to purchase is signed as unsatisfactory results of the inspection may mean that you will want to cancel the contract.
Financing Contingency
Once the contract is signed, you have a period of time to secure funding. If, for any reason, you are unable to secure funding during the period of time granted to you by the contract (and the seller will not provide a written extension of time), you must decide whether you want to remove the contingency and take your chances on getting a loan. You may choose to cancel the purchase contract.
Clear Title
With an attorney or title officer, review the title report. The title must be "clear" to ensure that you do not have legal issues regarding your ownership. Check into local and state ordinances regarding property transfer and make sure that you and/or the seller have complied with them.
Homeowner's Insurance
Securing homeowner's insurance for the home will likely be required before you can close the sale. Due to such requirements as special fire and earthquake insurance, obtaining this insurance take some time so don't delay on getting this done. Buyers should also keep in mind that delays are often more likely during Florida's hurricane season, which runs June through November 1. It would be in your best interest to apply for insurance as soon as possible after the contract is signed.
Utilities
Contact the ulility companies that service the home or condo you're purchasing to schedule the transfer or connection of service to occur alongside your closing date.
Final Walkthrough
Schedule your final walkthrough to occur about 24 hours ahead of closing. At this time, you should make sure that the property is being handed over exactly as the contract says it should be. Double check to ensure that there are no new damages to the home of which you aren't aware, and that appliances and fixtures you expected to convey with the home are still in place.
Closing Day
You've made it! Once the sale has closed and you've signed the mountain of papers associated with the purchase, you're the proud owner of a new home. Congratulations!