Daytona Beach Shores Condos For Sale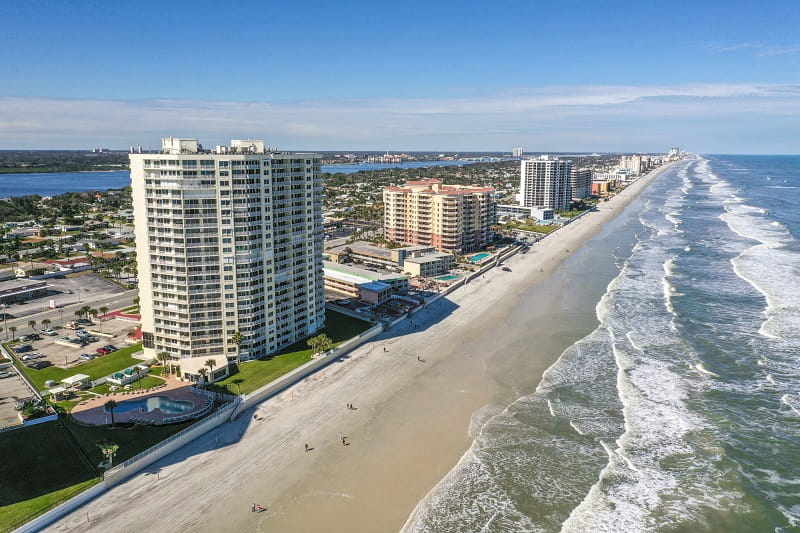 Jump To: Daytona Beach Shores Condos Listings | Daytona Beach Shores Condos Info | Contact Us | Create An Account
Daytona Beach Shores Condo Complexes
Daytona Beach Shores Condos Property Listings
November 29, 2023
Daytona Beach Shores Condos Property Listings
by Price
Daytona Beach Shores Condos for Sale
Find the newest home listings in Daytona Beach Shores Condos today! Daytona Beach Shores is full of fantastic features that make it a popular choice for anyone looking to buy a new condo. Daytona Beach has a fantastic reputation for its affordable homes and amazing weather, which has attracted new residents from all over the country. For more information on real estate for sale in Daytona Beach Shores Condos, schedule a showing, call us today, or send us an email.
Daytona Beach Shores Condos Real Estate Market
Located in Volusia County Florida, this delightful city has roughly 5,500 residents all year with the number growing during the summer months. The homes in Daytona Beach Shores are some of the best in the area and the prices are much more affordable than you'd expect from a coastal city. The city has plenty of different home styles from condos, to single-family homes and even large luxury homes that are great for bigger families so you can be sure to find one that fits your needs perfectly.
Daytona Beach Shores Condos Community Amenities
The city has tons of great features for the public to use including pickleball courts, tennis courts, and a beautiful community center. The community center offers classes, activity rooms, and a healthy calendar full of social events, so keep an eye on their website to keep updated on the list of what's going on.
Daytona Beach Shores also boasts convenient access to a wide variety of shopping, restaurants, and beautifully maintained parks all around the city so you're never far from what you need. Plenty of outlet malls and other shopping centers are located nearby to cater to the large number of tourists that come in during the summertime but it's a great bonus for full-time residents.
Daytona Beach Shores Condos School Information
The schools in Daytona Beach Shores are great for anyone who wants their children to get a quality education with plenty of extracurricular activities available. RJ Campbell Elementary School is situated right in town and Silver Sands Middle School along with Atlantic High School are only a short drive away. These schools rank high in the school district and come highly recommended, which is good news for anyone that wants to ensure their children are getting a well-rounded educational experience.
Living in Daytona Beach Shores Condos
The allure of living in Daytona Beach Shores Condos is multifaceted, with the proximity to the vibrant Daytona Beach being a significant draw. It's important to note that Daytona Beach Shores is distinct from the well-known Daytona Beach, showcasing subtle differences that set it apart. Daytona Beach Shores is distinguished by its lower concentration of hotels and increased prevalence of residential condo buildings, making it an attractive destination for extended stays. Unlike the bustling Daytona Beach, this city exudes a sense of community and tranquility. It provides an appealing choice for individuals seeking the comfort of a residential environment over the constant buzz of its more well-known counterpart.
Daytona Beach Shores presents a compelling case for those in search of the perfect condo in a vibrant locale. This city is a treasure trove of amenities tailored to cater to your desires, whether they revolve around golfing, entertainment, or fun in the sun. Daytona Beach Shores is strategically located, delivering effortless access to these attractions while offering a tranquil coastal living ambiance.
Jump back to Daytona Beach Shores Condo Real Estate Listings >>>