Ocean Villas, Daytona Beach Shores, FL Condos for Sale
Find the newest condos for sale in Ocean Villas today! Nestled between Atlantic Avenue and Dunlawton Avenue, the beautiful Ocean Villas development is a stunning luxury condominium building in Daytona Beach, Florida. This condo is among one of the loveliest structures across the entire city. Raising the bar high with high-class amenities and picturesque views of the sparkling blue ocean, Ocean Villas is a perfect place to call home for many walks of life! For more information on condos for sale in Ocean Villas, schedule a showing, call us today or send us an email.
Jump To: Ocean Villa Listings | Ocean Villa Info | Contact Us | Create An Account
Condos For Sale in Ocean Villas, Daytona Beach Shores, FL
Ocean Villas, Daytona Beach Shores, FL Property Listings
November 30, 2023
$1,100,000
Med. List Price
Looking to buy a condo in Daytona Beach Shores?
Let us do the heavy lifting & find the perfect condo for you. Just fill out the form below and we will be in touch shortly!
Rather speak with a local Ocean Villas, Daytona Beach Shores real estate agent on the phone instead? Give us a call at
(386) 871-7697
for a free consultation. We look forward to helping you find the perfect condo!

Condos for Sale in Ocean Villas, Daytona Beach
These exclusive oceanfront condominiums combine architectural brilliance, contemporary technology, world-class amenities, and an idyllic location—a world-class condominium development located in the heart of Daytona Beach Shores. Developed by the Devlin Group, Ocean Villas Condo soars 11 stories offering 76 oceanfront and ocean view residences with eight units per floor.
Located at 3703 South Atlantic Ave in Daytona Beach Shores, Florida, Ocean Villas condominium provides the ultimate oceanfront experience with luxury condo residences offering two and three-bedrooms, two and three bathrooms, and 2,100 to 3,100 square feet. The Devlin Group developed the ocean Villas condominium in 2006 with 76 ultra-luxury units.
Condo Building Amenities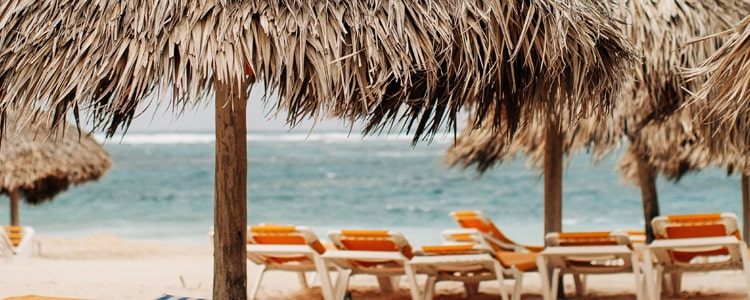 From the start, the Ocean Villas Condominiums don't appear to have numerous notable highlights. However, several travelers and local people live here and have given this extraordinary complex a standing that is difficult to turn down. With more than 76 rooms in this incredible condo suite local area, there are stunning perpetual perspectives on both the Atlantic Ocean and the Intracoastal Waterway in whichever room you want to be in here in the extravagant Ocean Villas complex.
This community was based on the possibility of top-notch extravagance in the city of Daytona Beach Shores and situated in the middle of Daytona Beach and Port Orange on the oceanfront area of East Volusia County. The general environment of the Ocean Villas is a private community area with semi-private elevators for security and wellbeing in a rushed world, with sumptuous suite units.
Some of the most fantastic and approved amenities can be found in the famous Daytona Beach Shores. The Ocean Villas amenities include some of the most excellent activities, including:
24/7 fully secured entry into the beautiful community
Breathtaking views of both the Atlantic Ocean and the Halifax River
Convenient garage parking with semi-private elevator access and use for residents and their guests
A luxurious private club room for parties with a bar, gourmet kitchen, piano, poker table, pool table, and furniture
A business center for business or professional meetings
A warm Infinity Edge pool with hot tub, sun deck, and shower to rinse off after a long hot day
A meditation garden full of color for relaxation and shade in the heat of the south Florida sunshine
Daytona Beach, Ocean Villas, Condo Real Estate Market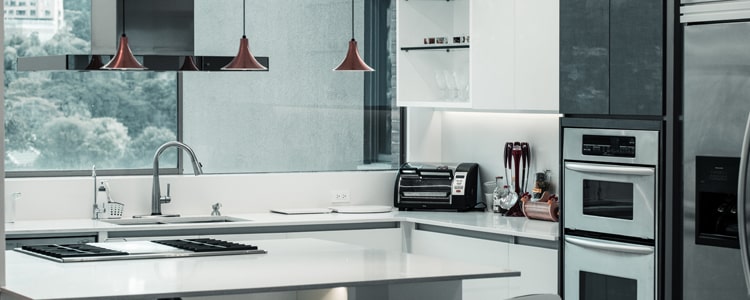 The beautiful building is an 11-story condominium building with eight units per floor totaling 76 units. It has everything buyers want in oceanfront condos, from breathtaking views and easy access to the gorgeous sandy beach.
Ocean Villas has various open floor plans with ceilings over nine feet high, creating a light, spacious feeling. Large living areas and generous balconies make entertaining a pleasure. The kitchens built provide ample cabinet space with granite countertops, ceramic tile floors, premium appliances, and modern fixtures. The bedrooms are generous with fabulous balcony views of the water, and most bedrooms feature private baths. Every master bedroom features large walk-in closets and a master bath with a jetted tub and separate shower. This is the thing that, without a doubt, not very many condo communities in the space offer to their residents and visitors.
Out of 76 condo units, eighteen are two bedrooms and two and a half bathrooms plus a den that could be used for a third bedroom. These units have 2,136 square feet of living space, including 436 square feet of an outdoor balcony perfect for catching sunsets.
The 58 remaining units are all more extensive, including up to 2,500 square feet of living space with three bedrooms and three bathrooms with over 500 square feet of outdoor living space on the beautiful balcony. Ocean Villas floor plans include:
Ocean Villas | The Avalon | Floor Plan 07 & 08 | Living area 2,474 square feet | Outdoor Area 525 square feet
Ocean Villas | The Bellaire | Floor Plan 01 & 02 | Living area 2,470 square feet | Outdoor area 600 square feet
Ocean Villas | The Carlton | Floor Plan 05 & 06 | Living area 2,157 square feet | Outdoor area 566 square feet
Ocean Villas | The Diplomat | Floor Plan 04 & 05 | Living area 3,147 square feet | Outdoor area 436 square feet
Ocean Villas | The Essex Floor Plan | Living area 3,147 square feet | Outdoor area 847 square feet
The various floor plans and significant living concepts draw attention to many potential buyers, including first-time homebuyers, singles, couples, vacationers, and retirees. Ocean Villas makes a perfect home for those looking to relax under the sun with little to no maintenance to look after outside their homes. This provides residents a simple lock and go living with security knowing your belongings and home are safe while you're absent! Condo prices start in the high $800k for a two-bedroom, two-bathroom and over $100,000,000 for the three-bedroom and three-bathroom units.
The Neighborhood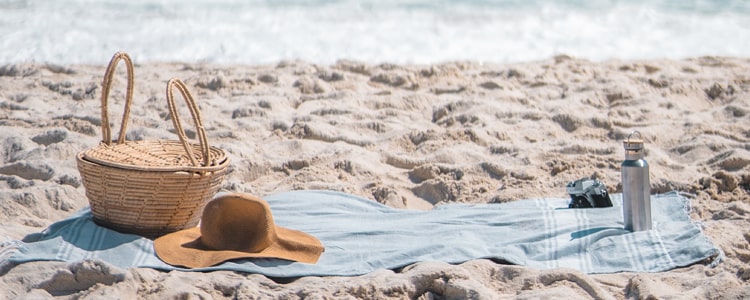 Ocean Villas puts you at the core of everything a beachside way of life ought to be, including incredible shopping and eating and delightful stretches of vehicle-free beach close by Ponce Inlet.
Explore the many awe-inspiring seafood shops and eateries with world-class dishes along the coast as you head into Daytona Beach itself.
Keep an eye on the many little parking lots allowing for accessible entrance to some of the quieter sections of the beach if you prefer some privacy. If you enjoy the crowds, head over to the public beach parks to enjoy their facilities and some people watching with the many tourists around. Top parks include:
Frank Rendon Park | 2705 S Atlantic Ave, Daytona Beach, FL 32118 | Popular beachside park offering picnic shelters, grills & a playground, plus scenic ocean views.
Sun Splash Park | 611 S Atlantic Ave, Daytona Beach, FL 32118 | This 4-acre park features a seasonal interactive splash pad, walkways and a covered playground.
Tuscawilla Park | 1000 Orange Ave, Daytona Beach, FL 32114 | Complex with a comprehensive disc golf course, nature trails and Zoom Air, an adventure park with zip lines.
Terrific ocean views flicker at the close by parks in Daytona Beach Shores, strolling trails and facilities for families. These get-away homes in Daytona Beach Shores give you a smidgen of heaven, offering peaceful and private moments blended in with energizing experiences on sea fishing sanctions, boat visits, or Daytona International Speedway races.
After a day in the sun, enjoy a thriving nightlife scene, with blistering clubs and bars open until late at night. Indulge in some of Florida's most renowned restaurants such as:
Hyde Park Prime Steakhouse | 100 N Atlantic Ave, Daytona Beach, FL 32118 | A high-end steakhouse chain serves grilled meats, seafood, and a list of cocktails in a sophisticated setting.
The Cellar Restaurant | 220 Magnolia Ave, Daytona Beach, FL 32114 | A homemade pasta is a hallmark of this cozy Italian spot, once President Warren G. Harding's home.
Daytona Beach is notorious for an entire host of reasons. From the remarkable ascent of the city's Ferris Wheel on the horizon to the wide-running seashores across the Southern space of Port Orange to the upper districts of Ormond and Flagler, this locale is a fantasy get-away objective or an ideal fit to call home.
Surrounding Condo Buildings
Luckily for the residents of Daytona Beach and those searching for a home along the beautiful shorelines of the Atlantic ocean, there are many other nearby waterfront condominiums available for purchase.
Daytona Beach Condo Buildings
With dozens of grand oceanfront condominium buildings boasting thousands of outstanding units packed into this 5.5 mile stretch of Atlantic coastline, there is a condo home available for buyers of any need. From the high-rises that offer sweeping luxury throughout the massive square footage to a cascade of direct oceanfront options providing breathtaking views, there is never a lack of opportunity when it comes to raising the standard of your lifestyle.
Jump back to Ocean Villa, Daytona Beach, FL Real Estate Listings >>>