Daytona Beach, FL Oceanfront Homes for Sale
Search Oceanfront properties for sale in Daytona Beach, Florida! Daytona Beach Oceanfront properties are an excellent investment for those looking to live a lifestyle that makes every day feel like a vacation. From sweeping ocean views for miles along the white sandy shores to the breathtaking sunsets perfect to end any evening, an oceanfront home in Daytona Beach is simply living life next to none. For more information on oceanfront homes for sale in Daytona Beach, Florida, schedule a showing, call us today or send us an email.
Jump To: Daytona Beach Listings | Daytona Beach Info | Contact Us | Create An Account
Oceanfront Homes For Sale in Daytona Beach, FL
Daytona Beach, FL Oceanfront Homes Listings
February 8, 2023
Looking to buy a oceanfront home in Daytona Beach?
Let us do the heavy lifting & find the perfect oceanfront home for you. Just fill out the form below and we will be in touch shortly!
Rather speak with a local Daytona Beach real estate agent on the phone instead? Give us a call at
(386) 871-7697
for a free consultation. We look forward to helping you find the perfect oceanfront home!
Oceanfront homes For Sale in Daytona Beach, Florida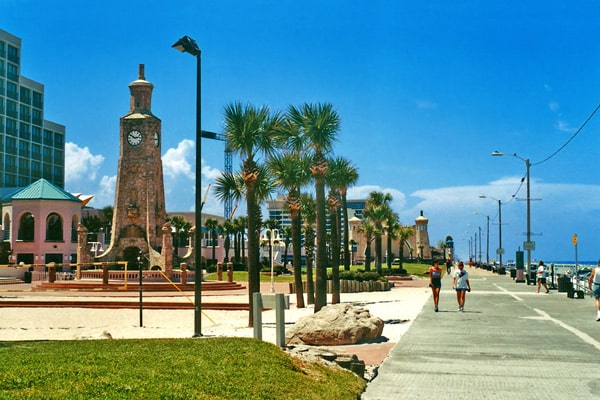 If you're ready or looking to invest in a home in beautiful Daytona Beach in one of the many available oceanfront homes, then you have come to the perfect place. Owning an oceanfront home is the ultimate in convenience and comfort. With direct beach access right outside your door and all the essential amenities you need, such as laundry facilities and full kitchens, residents never have to venture away from the sand and waves. With its powder-sand beaches, azure waters, and tranquil atmosphere, oceanfront homes in Daytona Beach is a popular beach destination for all types of buyers. Oceanfront homes come in nearly every variety or size, easily accommodating larger groups.
Oceanfront homes for sale in Daytona Beach tend to be more luxurious properties with more exclusive features and privacy. These oceanfront homes can be found ranging from $900Ks to $4 million for a gorgeous property with breathtaking views.
Daytona Beach, Oceanfront Home For Sale, Real Estate Market Daytona Beach
No matter your budget, there is a beautiful oceanfront home awaiting in beautiful Daytona Beach, Florida. Come live life year-round under the warm sunshine nearby the cool breeze from the blue ocean waters.
The oceanfront homes found for sale in Daytona Beach priced in the $900K range offer stunning ocean views from every floor. Home may feature as much space as 3,132 square feet and five bedrooms and six full bathrooms. For the most part, these beautiful homes offer an ideal location and only blocks away from shops, everyday needs, and restaurants.
Homes for sale priced in the $1 million to $2 million range offer the best of Florida within a step away! Open your back door to an ocean view and sandy beaches within steps from your property line . These beautiful homes can be found having 3 to 8 bedrooms with 2 to 8 bathrooms and starting at 2,300 square feet of living space and up. Many of these homes have undergone updates and renovations since initially built, including updated kitchens and a two-tiered living room with an Atlantic vista beyond. The exterior of these lovely homes features admirable sunrises and waves rolling in from the tides on freshly poured concrete pad curving down to man made private walkways down to the beach.
Luxury awaits in the high $3 million to $4 million homes along the beautiful shorelines of the Atlantic Ocean in desirable Daytona Beach, Florida. Potential buyers can own a gorgeous oceanfront address in a prime location with properties featuring as much as 175 feet of oceanfront on 1.46 acres and up lots with beach access. Lot size is 175' x 404'. Stop dreaming and make beachfront living your reality and own one of these properties on some of the largest residential lots on all of Daytona Beach.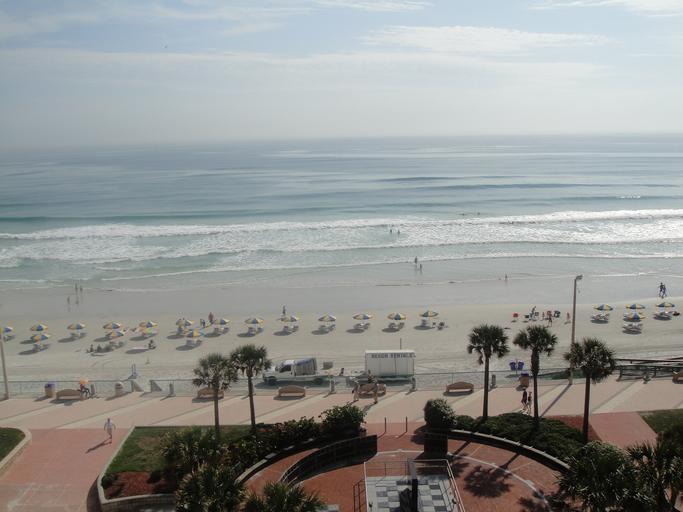 Oceanfront homes costing more than $4 million are hard to come by, but when they come up seem to sell faster than people can look at it. These homes can have more than 15,000 square feet of living space and eight or more bedrooms with matching bathrooms. Homes priced in the high millions typically combine modern construction standards and luxurious amenities with stunning architecture, creating a true home feeling with today's added luxury any buyer would expect.
If living near the water sounds like the life for you, then what are you waiting for? There are plenty of oceanfront homes awaiting you in Daytona Beach today! A safe and comforting atmosphere, with sunny warm weather, and a change of speed in today's life are just a few of many reasons why living here is fit for you.
Surrounding Areas with Oceanfront homes for sale Daytona Beach
Surrounding areas near Daytona Beach that offer oceanfront living include Smyrna Dunes Park, New Smyrna Beach, Palm Coast, and West Palm Beach. These areas are all within driving distance from Daytona Beach, and all offer something uniquely different but still all have that vacation feel to the home.
New Smyrna Beach
Oceanfront homes located in the Smyrna Dunes Park and New Smyrna Beach area sweeps along a 184-acre inlet park along the southern shoreline of Ponce de Leon Inlet. The area offers a charming oceanfront community under the warm sun surrounded by draped trees, radiant blue oceans, and friendly, laid-back vibes. On the east shoreline, New Smyrna Beach is a beautiful island surrounded by several bodies of water. The Intracoastal waterway runs to the east, while New Smyrna Beach runs to the west, the Atlantic ocean to the south, and the Mosquito lagoon situated between the two. Oceanfront homes are located along 13 miles of pristine beaches and are typically found priced in the $500K to $3 million.
Palm Coast City
Palm Coast City is perched between St. Augustine and Daytona Beach along the scenic A1A River and the River to Sea Preserve. The city offers a perfect mix of oceanfront homes and golf resorts mixed in with lush nature preserves. Live oceanfront with dolphins playing in the wake of passing boats and manatees herd in the waterway during spring and summer here. The oceanfront homes in Palm Coast are typically priced at $1.2 million depending on the property's size, location, and condition.
West Palm Beach
Lastly, West Palm Beach is located in the complete opposite direction from Palm Coast City. The downtown's Clematis Street and City Place districts are filled with restaurants, shops, bars, and clubs. Located along Florida's Atlantic coast, West Palm Beach offers visitors year-round excitement within easy reach of the smooth-sand beaches and some of the nation's most desirable waterways. The oceanfront homes here aren't as lavish as other areas, but the market for oceanfront homes is much more affordability bringing in a wider variety of potential buyers. Typically an oceanfront home in Daytona Beach can be found starting at $200Ks and can quickly go up for more included features and amenities.
Why Buy Oceanfront Homes For Sale with Wyse Home Team Realty Real Estate
Wyse Home Team Realty provides guidance and assistance to all our sellers and buyers in the market. As a seller or buyer in the market, you need a trusted counselor, skilled negotiator, and an expert facilitator, and that's precisely what we do. Wyse Home Team Realty recognizes this need and has assembled a group of individuals to meet it. Our firm was founded on the idea of absolute professionalism. From the company's incubation right through to the daily operations, our focus is the client experience. We are driven by the needs and goals of our clients, and collectively, as a team insists on a culture of excellence.
Jump back to Daytona Beach, FL Oceanfront Homes Listings >>>
View All Daytona Beach Homes for Sale By Feature