Daytona Beach, FL Waterfront Pool Homes For Sale
If you're looking for waterfront pool homes in Daytona Beach, you've come to the right place. Daytona Beach is home to a variety of waterfront homes with pools, from luxurious oceanfront properties to cozy riverfront cabins. Whether you're looking for a vacation home or a permanent residence, there are plenty of options available in Daytona Beach. With so many different types of waterfront pool homes to choose from, it's easy to find one that fits your needs and budget. From heated pools and spas to private docks and boat slips, you'll be able to enjoy the beauty of the Florida coastline while relaxing in your own backyard oasis.
For inquiries about waterfront pool homes for sale in Daytona Beach, you can contact us and schedule your showing today!
Jump To: Waterfront Pool Home Listings | Daytona Beach Area Info | Contact Us | Create An Account
Waterfront Pool Homes For Sale in Daytona Beach, FL
Daytona Beach, FL Waterfront Pool Home Listings
September 24, 2023
Looking to buy a waterfront pool home in Daytona Beach?
Let us do the heavy lifting & find the perfect waterfront pool home for you. Just fill out the form below and we will be in touch shortly!
Waterfront Pool Homes for Sale in Daytona Beach
One of the most luxurious properties in the Daytona Beach area is waterfront pool homes. Imagine living on one of the most famous beaches inside your own private tropical paradise from the comfort of your home. It's like having a relaxing vacation every day!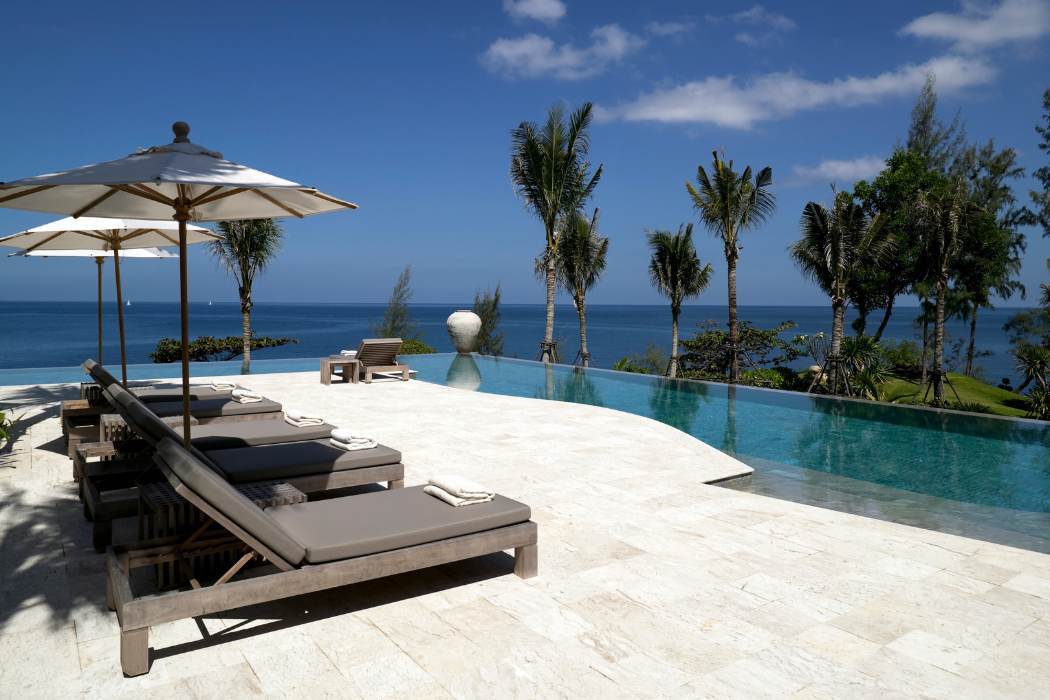 These waterfront pool homes are located close to the beach, have beautiful landscaping, and have a spacious pool areas with ocean views. Owners can enjoy a romantic dinner on their balcony while watching the sunset over the horizon or leisurely swim in their private pool surrounded by lush palm trees, tropical plants, and the crashing waves of the ocean.
This is the reason many homebuyers are looking for waterfront pool homes. They want to have the ultimate Florida lifestyle and make unlimited long-lasting memories. Let's look at some of the waterfront homes in Daytona Beach.
Local Area
Daytona Beach
Daytona Beach is a beautiful coastal resort city in east-central Florida. With a population of 77,958 per the 2022 census, Daytona Beach is located on the eastern edge of Volusia County near the Atlantic coastline. It's only 42 miles (67.6 km) northeast of Orlando, 90 miles (144.8 km) southeast of Jacksonville, and 231 miles (371.8 km) northwest of Miami.
This area gives residents the beautiful choice of living directly on the beach, up close to the Halifax River, or their home backed up against a lake in a peaceful community. With an abundance of natural water, you can easily find your dream home on the perfect water source.
Not only is Daytona Beach a popular tourist destination, but it's also part of the Deltona–Daytona Beach–Ormond Beach metropolitan area with a population of over 600,000. It's also a principal city in the Fun Coast region of Florida. Because of its location, buyers are mostly looking for waterfront pool homes to maximize the Floridian experience.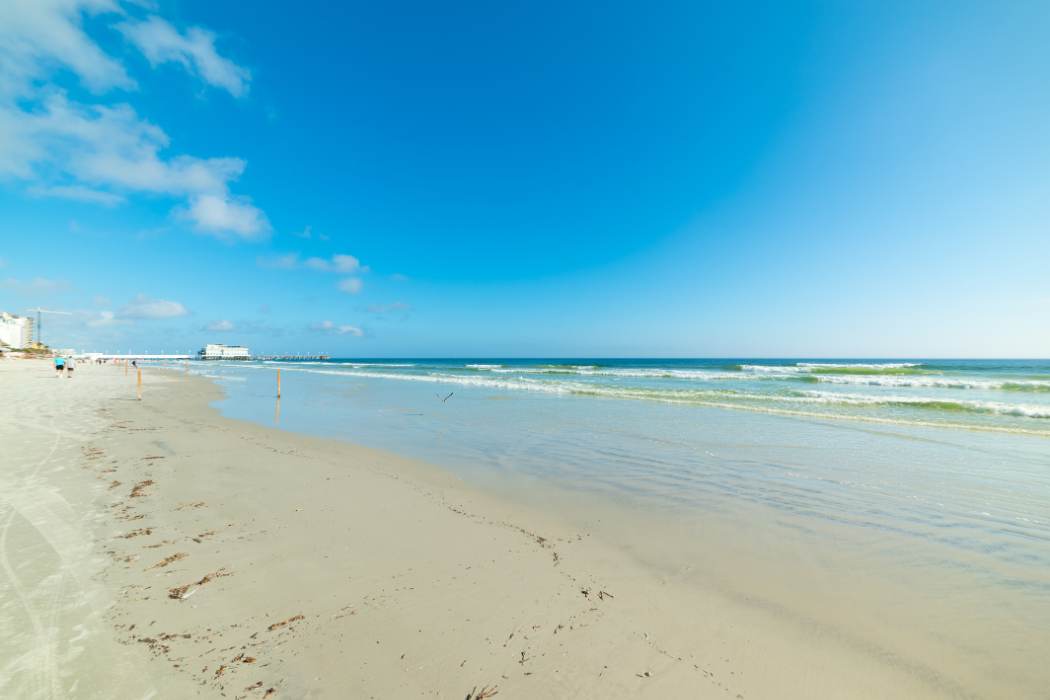 Historically known for its beach, where motorized vehicles are allowed in restricted areas, Daytona Beach has been a motorsports mecca for over 50 years. The old Daytona Beach and Road Course hosted races until it was replaced by the Daytona International Speedway in 1959. Now with Daytona Beach being the headquarters for NASCAR!
Daytona Beach hosts large groups of out-of-towners throughout the year for various events, including Speedweeks in February, Bike Week in March, Biketoberfest in October, and the Rolex 24 race in January. However, the season-opening Daytona 500 is the most popular event, which attracts over 200,000 NASCAR fans in early February.
So explore Daytona Beach, a city rich in history, motorsports, and endless entertainment options.
Daytona Beach Shores
Located on a peninsula tip along the Atlantic Ocean in the southeastern United States, Daytona Beach Shores is a charming resort and retirement community built on tourism and the service industry. Business leaders founded the city in 1960, eager to offer residents the best possible services and amenities. Today, over 80 percent of residents live in high-rise condominiums with breathtaking ocean views. The city boasts no manufacturing industry and tailors to tourists throughout the year with attractions like miniature golf courses and other family entertainment.
The city covers a total area of 0.90 square miles (2.34 km2), with 0.90 square miles (2.33 km2) being land and 0.039 square miles (0.1 km2) (3.56%) water. The Halifax River lagoon, part of the Intracoastal Waterway, borders the other side of the island. It is bordered on the north by Daytona Beach and on the south by Wilbur-by-the-Sea and Port Orange.
State Road A1A/Atlantic Avenue serves as the city's primary highway. Daytona Beach Shores experiences a subtropical climate, with hot and humid summers with temperatures of up to 100 degrees Fahrenheit. Frequent thunderstorms and high humidity stretch throughout fall, while mild winters feature infrequent frosts. Temperatures dip into the low 30s and upper 20s occasionally, and snowfall is exceedingly rare. Visitors and residents enjoy beach-going weather by early March when warm afternoons and cool evenings take off the edge of high humidity. This is another place where waterfront pool homes are popular.
Daytona Beach Shores offers its residents the luxury of choosing to live directly on the beach, in close proximity to the Halifax River, or nestled against a serene lake in a peaceful community. With an abundance of natural water sources, finding your dream home in the perfect waterfront location is easily achievable.
Ormond Beach
Ormond Beach is the birthplace of speed! This quaint town in Volusia County, Florida, is a hidden gem with a population of more than 44,000. Nestled directly north of Daytona Beach, Ormond Beach is part of the Deltona-Daytona Beach-Ormond Beach, FL Metropolitan Statistical Area. With its hard-packed beaches, early adopters of motorized cars flocked to this town for yearlong entertainment, making it a hub for speed enthusiasts. Yet, despite its rich history, Ormond Beach is also a modern city and an excellent place to have a waterfront pool home.
Ponce Inlet
Located on the southern tip of a beautiful barrier island just south of Daytona Beach and Daytona Beach Shores is the peaceful town of Ponce Inlet. This charming community boasts several marinas and is known for its strict land use regulations. Having a waterfront pool home in this part of Florida is very ideal.
Be sure to check out the Ponce de Leon Inlet Light Station, completed in 1887 to replace the original lighthouse, which had collapsed into the inlet the previous year. Today, the lighthouse stands as one of the best-preserved light stations in the nation and is visited by over 80,000 people each year.
Climb to the top of the 175-foot-tall tower, the tallest lighthouse in Florida and second tallest in the country, for stunning views of the Florida coastline and Halifax River from Daytona Beach to New Smyrna Beach. Inside the museum, housed in the original lighthouse keepers' dwellings and other historic buildings, you'll find fascinating exhibits on lighthouse life and restoration, the keepers and their families, and even shipwrecks.
Maintenance of a Waterfront Pool Home
Waterfront pool homes require regular maintenance to keep them looking pristine and beautiful. Homeowners should have the pool area inspected every three months for debris, cracks in the surface, and algae growth. Monitoring water quality levels and checking the condition of filters and pumps is also essential. Other maintenance activities include cleaning tile and ensuring skimmers are clear.
In addition to regularly maintaining a waterfront pool home, keeping the surrounding area in good condition is vital. This includes trimming trees and shrubs close to the house or the soil and sand surrounding it. It is also crucial to check the water levels to ensure the owner's safety.
Cost of Waterfront Pool Homes
Most waterfront homes, particularly waterfront homes in Daytona Beach, sell higher than other home properties. The pool also adds significant value. If you want to purchase a waterfront pool home, evaluating your financial situation and researching ways to buy a home with accommodating payment terms is best.
Buying a waterfront pool home might be costly, but it can be an excellent investment, and you can sell it at a higher cost in the future. Remember that maintenance should be done regularly, particularly in the pool area. You should also be aware of the maintenance cost that may come with it.
It is vital to assess the environment and look around for trees and shrubs that might affect the overall value of your home, as well as analyze any potential contaminants in the water, such as algae or other sediments. Research the everyday life of living in waterfront homes in Daytona Beach before purchasing. Additionally, evaluate any potential risks associated with the waterfront pool home.
Own a Waterfront Pool Home Now!
If you are ready to buy your waterfront pool home, working with a reliable and professional real estate company is the next smart move. Our team will help you throughout the process and ensure everything goes smoothly. We can give you a hand in looking for a fantastic waterfront home in Daytona Beach.
After that, you can enjoy and appreciate your new waterfront pool home. You'll be able to entertain guests in a unique setting and take advantage of all its amenities.
Contact us, and let's make this tropical dream happen!
Jump back to Daytona Beach, FL Waterfront Pool Home Listings >>>
View All Daytona Beach Homes for Sale By Feature