Breakaway Trails, Ormond Beach, FL Homes for Sale
Search all gated community properties for sale in Breakaway Trails, Ormond Beach! An upscale gated community with passages to the area situated off of a beautiful stretch of State Road 40, only west of I-95, Breakaway Trails offers exceptional local area conveniences with its ideal spot just minutes from the beaches and sea. Breakaway Trails incorporates the best Ormond Beach, FL way of life. Better known for its little areas encompassed by ecologically ensured nature preserves and a few little lakes, Breakaway Trails has a broad scope of homes to browse. For more information on gated community homes for sale in Breakaway Trails, Ormond Beach, schedule a showing, call us today or send us an email.
Jump To: Breakaway Trails Listings | Breakaway Trails Info | Contact Us | Create An Account
Homes For Sale in Breakaway Trails, Ormond Beach, FL
Breakaway Trails, Ormond Beach, FL Property Listings
December 1, 2023
Looking to buy a home in Ormond Beach?
Let us do the heavy lifting & find the perfect home for you. Just fill out the form below and we will be in touch shortly!
Rather speak with a local Breakaway Trails, Ormond Beach real estate agent on the phone instead? Give us a call at
(386) 871-7697
for a free consultation. We look forward to helping you find the perfect home!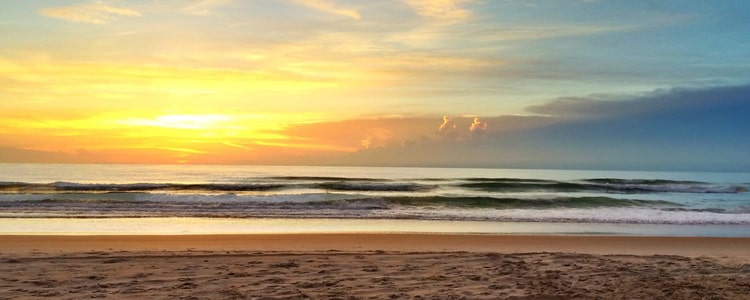 Breakaway Trails Gated Community Homes for Sale in Ormond Beach
Living in Breakaway Trails implies gathering at the clubhouse with your companions and neighbors, partaking in a book or film from the local area library, or simply unwinding in your wonderful home.
As a resident of Breakaway Trails, you have the best present-day comforts readily available, in addition to admittance to significant streets for a quick excursion around the Ormond Beach area.
The Breakaway Trails provides these great community amenities for residents to enjoy:
neighborhood pool
children's playground
Four tennis courts
basketball courts
roller hockey rink
recreational fields for baseball, soccer, or football
covered pavilion
Residents can accumulate at the clubhouse to go to get-togethers with their companions and neighbors, and the Ormond Lakes Library on the clubhouse's upper level keeps a different contribution of films, books, and magazines given by residents for all property holders to appreciate at their recreation.
In the event that you appreciate investigating Florida's natural beauty, you're in luck — Breakaway Trails is only 4 miles from a passage to Tiger Bay State Forest. Bogs and pine trees are dazzling highlights in this park, and you'll discover a wide range of open-air exercises for you to appreciate. Rest in the shade of an e cover by a lake, go fishing in Woody Lake, or attempt horseback riding through the scene.
Other mainstream exercises at Tiger Bay State Forest incorporate setting up camp, climbing, and unwinding in the magnificence of Ormond Beach.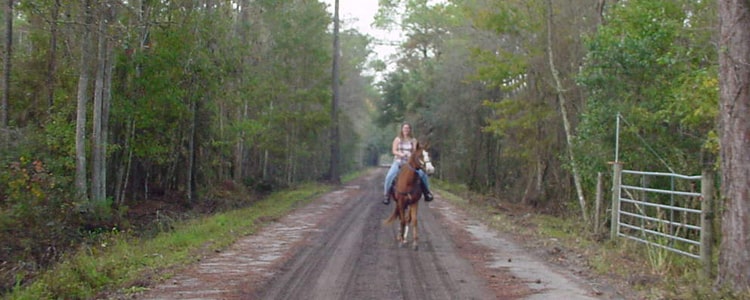 Breakaway Trails has simple admittance to 95 and close by cinemas and shopping, including Publix, Walmart, Lowe's, and an incredible assortment of neighborhood eateries. Getting things done is a breeze — it's simply an 8-minute drive from your neighborhood to Ormond Towne Square.
Different advantages of living in Breakaway Trails incorporate vicinity to:
Florida Memorial Hospital
Several public and private golf courses
Daytona International and Ormond Beach Municipal Airports
Rockefeller Gardens & The Casements
Tomoka State Park & Aquatic Preserve
Trails Shopping Center
Breakaway Trails Community Property Real Estate Market
Settled among develop trees, Breakaway Trails has a few little lakes that offer waterfront properties for residents to appreciate close-by lovely home increments. The front area by the doors incorporates different measured homes worked in the last part of the '80s and mid-'90s set among beautiful developed trees and landscaping. You will track down some exceptionally open domain estimated homes encompassed by trees.
Heading across the wooden bridge, you enter the fresher segment of Breakaway Trails. Breakaway Trails' north and east segment highlight properties developed during the 1990s to the present, with new development models still accessible.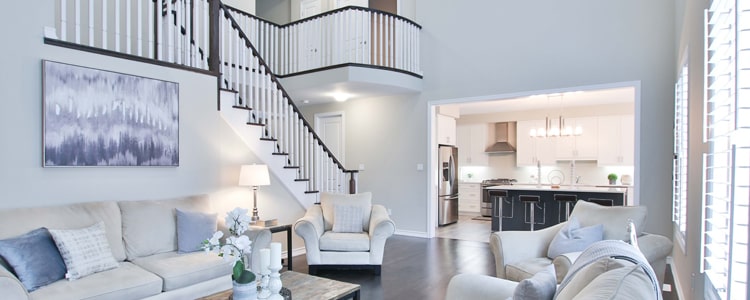 Many of these single-family houses feature:
contemporary home styles
granite countertops
open floor plans
lofty ceilings
Other available home upgrades include in-ground pools, double-entry front doors, custom-build properties, bamboo floors, and more.
The beautiful homes for sale in Breakaway trails range between $200,000 to $600,000, averaging from 1,500 square feet through 1,700 square feet of spacious living area.
Surrounding Areas with Gated Community Homes for Sale
The Ormond Beach area has a handful of other wonderful gated communities perfect for many lifestyles. Popular communities include:
Broadwater: Broadwater is one of Ormond Beach's luxurious gated networks. This community flourishes with homes and specially assembled houses. A significant number of Broadwater's homes are either lakefront or on the Tomoka River.
Indian Springs: Indian Springs is a local gated area containing uniquely assembled homes, a portion of the lakefront. Indian Springs is West of I-95 off of Granada Road/State Highway 40. The parcels are curiously large, and numerous homes have pools.
Moss Point: Moss Point is an esteemed gated local area with a solitary winding road fixed with magnificent trees and under 20 stunning homes. Each home sits on a section of land or a greater amount of manicured yard, and some have views on the Tomoka Waterway.
Ormond Lakes: Ormond Lakes is a lovely local area of 606 Single Family Homes. The community has 15 lakes, including one that is 45 sections of land huge. The clubhouse is accessible for property holders to lease for occasions of up to 125 individuals and highlights a full kitchen. The neighborhood pool is outside the club. There is likewise a lake pavilion that is an ideal spot for a cookout or bar-b-que. Or, on the other hand, go for a walk along the lake on the local area's promenade. This people group is off of the U. S. 1 between I-95 and Nova Street. Homes in Ormond Lakes are 3, 4, and 5 room single-family homes.
The Trails: The Trails is situated in the core of Ormond Beach. It is one of the head networks around here. The Trails cover 600 sections of land, with 990 homes and 3,400 occupants. It likewise has 7 miles of bicycle ways, a clubhouse with an Olympic size pool, a tennis place, and a vast city park with tennis and handball courts, baseball fields, a youngsters' jungle gym, and outing offices. The Trails mall is across from the Trails and contains some outstanding popular stores like Ann Taylor Loft, Talbot's Clothing Store, Joseph A. Banks Clothing, Merle Norman Cosmetics, Chico's Clothing Store, Radio Shack, and Panera Bread Restaurant, as well as a Publix Supermarket and CVS Pharmacy, and local stores as well including a florist, liquor store, an Italian restaurant, and the Ormond SteakHouse. Homes in The Trails are regularly 3, 4, or 5 room single-family homes (singular homes) (a few houses are more conspicuous as there are domain homes locally) or 2, 3, or 4 room single-family joined (twofold, triple, or fourfold units).
Jump back to Breakaway Trails, Ormond Beach, FL Real Estate Listings >>>