Pricing Your Home
Pricing your home is both an art and a science. Achieving the optimal price for a home is the result of both objective research into comparable properties and an experienced agent's grasp of the current market and the buyers maneuvering within it.
The right price should:
Attract buyers
Allow you to earn the most money possible
Help you sell as quickly as possible
The simple fact is, price is the number one factor that most homebuyers use to determine which homes they want to view. It's the basic starting point of all buyers' home searches. And it's important to remember that value of your home is determined by what a buyer is willing to pay for it.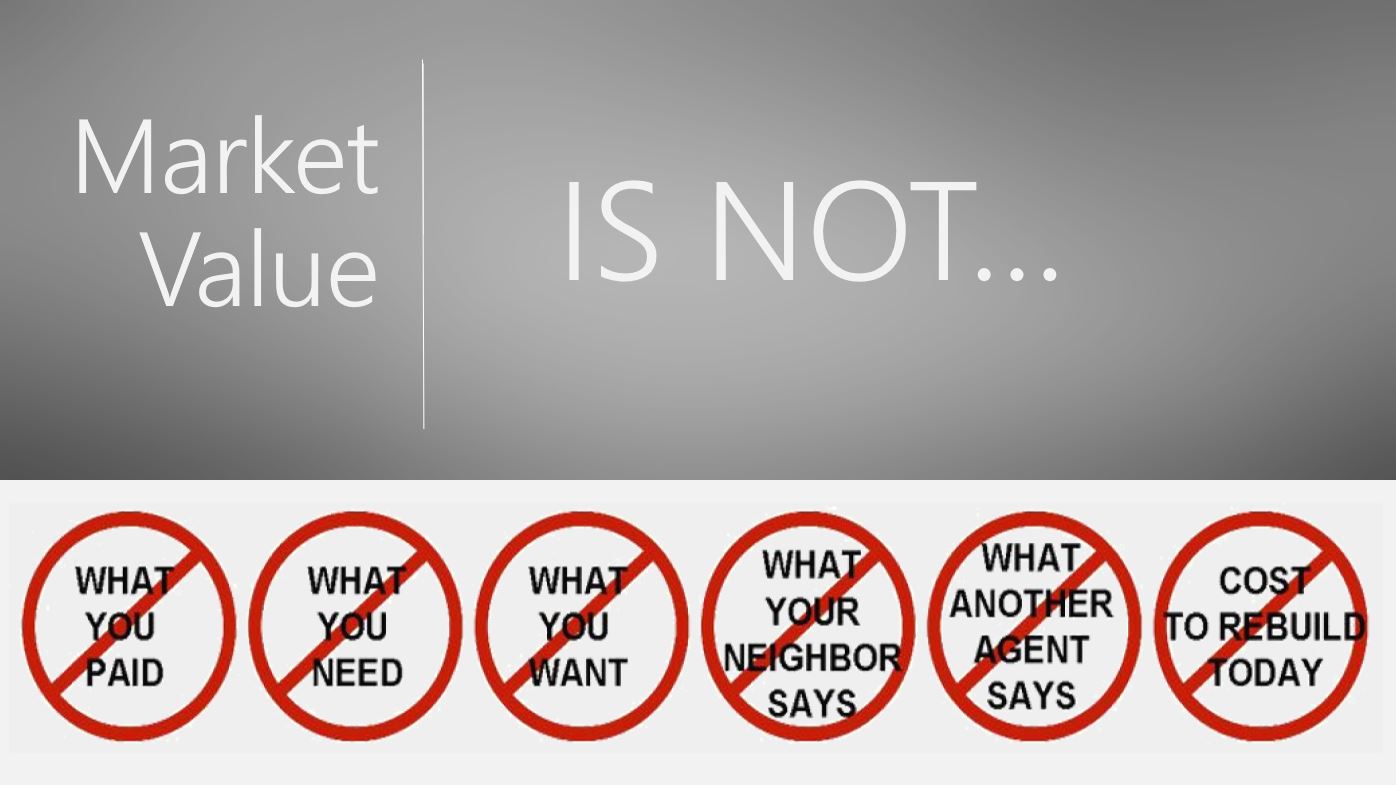 Overpricing is a common mistake that can cost you BIG in the end. Don't let your feelings get in the way of a successful home sale.
The Importance of Proper Pricing
Faster sale and less inconvenience
Exposure to more buyers
Increases Realtors response
Generates more advertising/sign calls
Attracts higher offers
Means more money to seller
Avoids being "shopworn"
What really matters is how your home stacks up against the others currently offered for sale and recently sold in your neighborhood. Remember, buyers will be comparing. And once you've lost their attention, you've lost it for GOOD!.
What's the current value of your home?
Thinking about selling? Find out your East Florida home value here, INSTANTLY.
Dangers of Overpricing
Most of the activity on your home will occur in the first few weeks. Pricing your home too high wastes time during your best window of opportunity. People just won't buy things they feel are overpriced. (You wouldn't, either!) Your best and most effective marketing period is right after the listing becomes active. Don't waste those precious moments by setting the price too high. It will only cause buyers to turn away and never look back.
Don't start with a high price and the assumption that you can reduce it later. (See the point made above.) Most buyers and agents have already seen most of the available homes in their price range. They are waiting and watching for new listings to hit the market. And they often don't give a second look at a home once they've already passed it over. Even if the price is later reduced. By the time you decide to lower the price, it may be too late, as interest will have already waned.
Even worse than having a buyer ignore your listing is having a buyer walk away from your contract! A major cause for concern is appraisal problems; overpricing can lead to loan rejections and lost time. Then, when you put the home back on the market you'll be back to trying to find yourself a buyer when interest in your home has already waned.
Even if your home is nicer than other homes in the same area, your house won't be picked for viewing if you set the price too high. Nicer appliances. A prettier pool. Upgraded counters and floors. These are great selling features of a home, but most often they do not add as much value to a home as sellers think these things do. Most home improvements do NOT add equal value to your Daytona Beach area home. Just because you paid $10,000 for those wood floors doesn't mean you can tack an extra $10,000 to the price of your home.
A lingering listing creates room for doubt. Buyers and agents notice when a home has been sitting on the market for a while. It can leave them hesitant to make an offer because they fear something is wrong with the property.
Helping the competition. That's right. If you price your home too high, your home will not only be less interesting to potential buyers, but it might actually help sell similar homes that are priced a little low!
Give us a call today, and we'd be happy to discuss proper pricing for your home in today's market conditions. We are always happy to provide a comprehensive market analysis and make pricing recommendations. And if you're interviewing multiple agents, it's a good idea to remember that real estate agents have NO control over the market. They only control their marketing plan. And even the best marketing plan cannot compensate for a home that's priced higher than buyers are willing to pay. Which is why you should never select an agent based on price. There's no benefit in hiring an agent who tells you what you want to hear, but never sells your home. Hire an agent who will provide an HONEST assessment of your home value, a REAL idea of the timeframe you can expect for a sale, and a reputation for actually getting their customers' homes SOLD.