Showing Your Home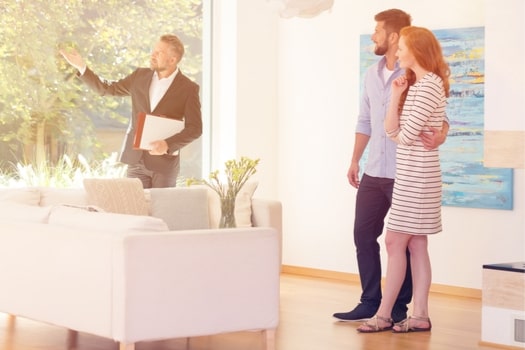 Thinking about selling your home? One of the things to plan for when getting ready to list a home or condo for sale is showings!
After you list your home on the MLS, agents from The Wyse Home Team and from brokerages all over the Volusia/Flagler will be bringing potential buyers to view your home and determine if it's the one they hope to buy.
If you're not careful, though, it's possible that you could miss out on receiving an offer from the perfect buyer for your home.
It matters a great deal how your house appears when visitors come through on a tour. And your willingness or unwillingness to accommodate buyers' schedules can definitely make or break a deal. Read these quick tips and watch the video as Ron explains more about being prepared for short-notice showings:
First Impressions are Lasting Impressions.
Here are some tips to help get your home lookings its best for prospective home buyers:
Inside:
Keep windows and floors clean.
Repair worn woodwork, glue wallpaper that's coming away from the wall, and Repaint scarred or dirty walls in a neutral color.
Steam clean carpeting or replace it if necessary.
Repair loose knobs, sticking doors and windows, broken light switches and other minor flaws. Be sure to also check and repair caulking in bathtubs and showers.
Open curtains or blinds. Buyers love homes that feel bright and airy!
Get rid of your clutter! From the rooms, kitchen, attic, closets and even the garage. This will help your home feel larger and will provide more room for a buyer to imagine their new life in the home.
Rearrange pictures and furniture in all your rooms to highlight its best features and remove excess furniture and wall decor. Take the excess to a storage unit, if possible. Less is MORE! Doing this will make your house appear larger and will help you bring in higher offers!
Keep fresh, clean towels in the bathroom, and ensure there's very minimal items on the countertops, tubs, shower stalls and commode tops.
Use candles or air fresheners to ensure your home smells inviting.
Clear all unnecessary decorative objects from the tops of furniture. Keep decorations to a minimum.
Turn off any overhead lighting that makes rooms look washed out and lifeless.
Be creative and arrange lamps to help smaller rooms seem larger, and large rooms seem more intimate.
Use lighting to highlight the "living areas" of your home, such as a pair of chairs near a fireplace, or a table in a breakfast area.
Clear all unnecessary objects from the kitchen countertops. Clean and empty countertops give the appearance the kitchen has lots of room to prepare food. (A sparse kitchen helps buyers mentally move their own things into your kitchen.)
Lockbox--#1 Importance. Make sure it's there on your door! Realtors cannot sell your home if they can't get their buyers into it!
Outside:
Trim landscaping to reveal architectural detail (bottom of windows, etc.). "If they can't see it, we can't sell it."
Go around the perimeter of the house and move all garbage cans, discarded wood scraps, extra building materials, etc., into the garage.
Check gutters and/or roof for dry rot. Make sure they are swept and cleaned.
Look at all plants…prune bushes and trees. Keep plants from blocking windows. "You can't sell a house if you can't see it." Plants are like children-they grow so fast!!
Weed and then bark all planting areas. Keep lawn freshly cut and fertilized. Remove any dead plants or shrubs.
Clear patios or decks of all small items, such as small planters, flower pots, charcoal, barbecues, toys, etc. (Put them in the garage).
Check paint condition of the house-especially the front door and trim. "Curb appeal really works!"
In General
Try to look at your house "through the buyer's eyes" as though you've never seen it or been there before. Any time or money spent on these items will bring you back more money in return, and hopefully a faster sale.
Be Ready!
Occasionally you will receive a call asking you to approve a showing request that would put prospective buyers in your home just minutes after the call ends. It's important that you do your best to accommodate these request. Don't panic if your house isn't perfect. There are some quick things you can do to get the home ready in no time. Visit our page on Short Notice Showings for a handy to-do list that can have your home showing ready in just 10 minutes!